I tried 'Cup Noodle Nori Uma Seafood Big' which deepened the flavor of seafood noodles with 'Nori Tsukudani'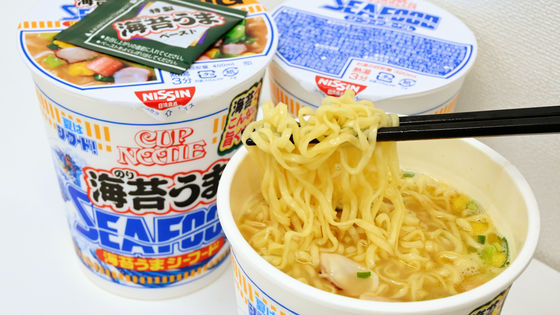 Since the 'Cup Noodle' series is a stable staple of cup noodles, a 'little addition' recipe was created for further changes, and it is disseminated on SNS and other sources. One of them, `` Cup Noodle Nori Uma Seafood Big '' that reproduced the way of eating ``Put seaweed Tsukudani in seafood noodle'' appeared on Monday, August 3, 2020, so I tried eating it ..

'Cup Noodle Nori Uma Seafood Big' (released on August 3) | NISSIN FOODS GROUP

https://www.nissin.com/jp/news/8744
The left is 'Cup Noodle Nori Uma Seafood Big' and the right is a normal 'Cup Noodle Seafood'. The added pressure of the character 'Noriuma' is amazing.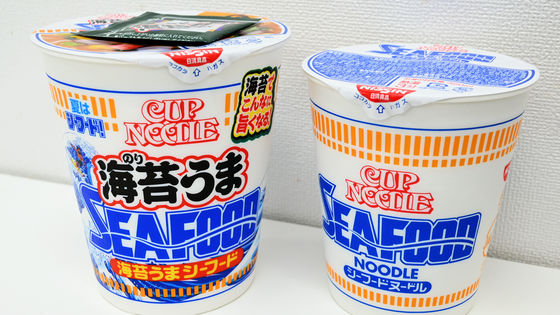 'Special seaweed horse paste' is attached on the lid.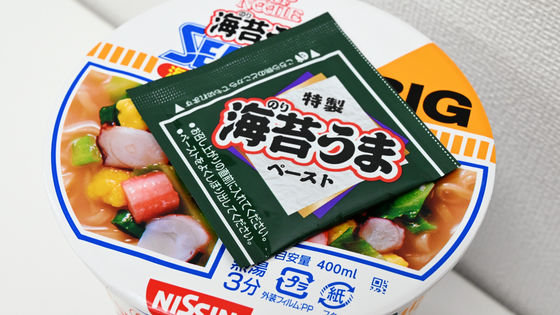 Raw materials look like this. The paste is not clearly divided, but the soup contains 'Nori Tsukudani' and 'sugars'.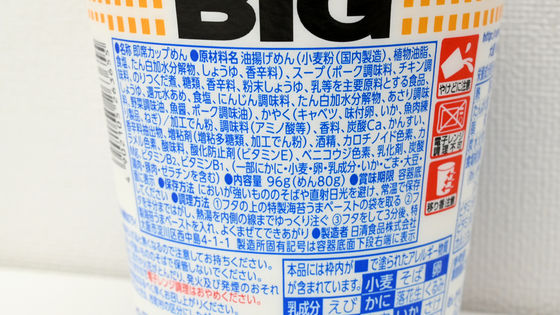 434kcal for 96g per meal. The normal '
Cup Noodle Seafood Noodle Big
' is 464kcal for 104g per meal, so the calories are delicately reduced with the amount.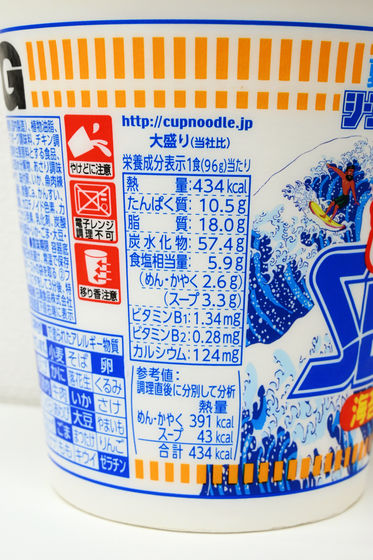 It looks like this, and I can't see any change in the ingredients.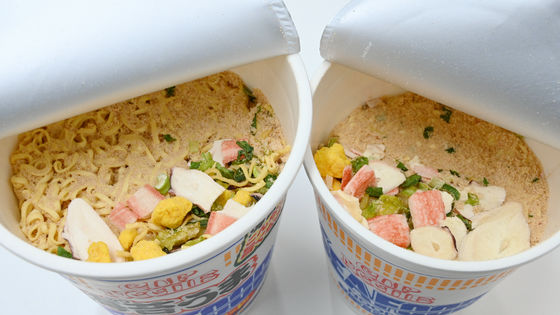 Wait 3 minutes after pouring the required amount of hot water. In the case of 'Cup Noodle Nori Uma Seafood Big', the standard amount of hot water required is 400 ml.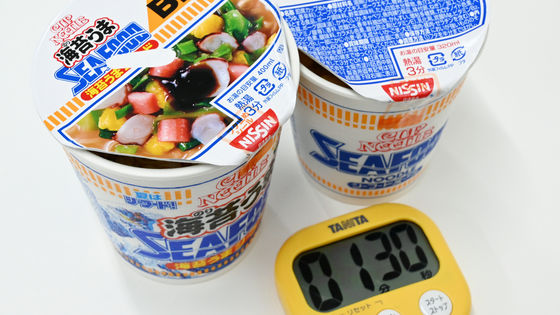 The finished product is not much different from normal seafood noodles.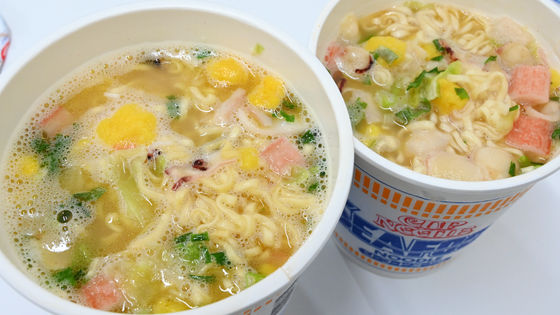 Put the special seaweed horse paste here. At this point, the scent of 'Nori Tsukudani' spills around.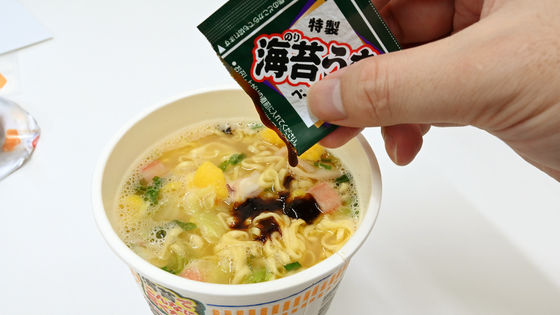 The amount of paste is less than I imagined, and I wondered, 'Are you sure you want such a small amount?'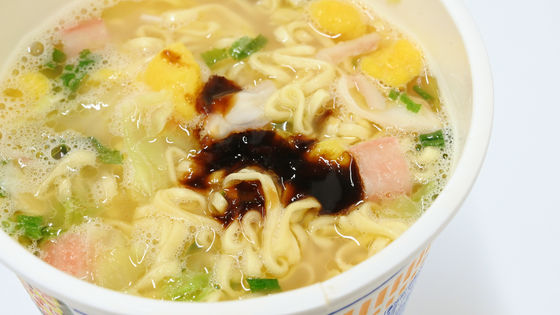 When mixed well and eaten, the salty strength is slightly suppressed compared to normal seafood noodles, and the impression is that it has a more seafood flavor. It seems that the salt content of seaweed is also included, but the sweetness may be well balanced. Also, since there isn't much paste, the whole isn't covered with the taste of seaweed, and I feel that I have succeeded in making an exquisite 'taste'. If I add the seaweed nori Tsukudani, I'm definitely adding more, so I wonder if it's a manufacturer.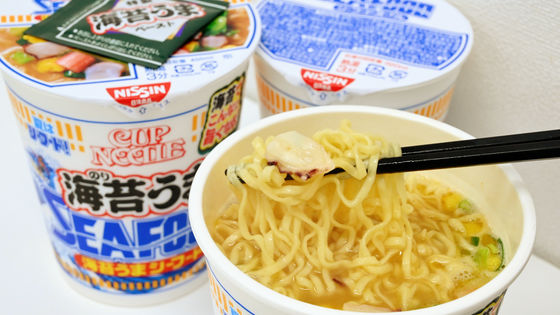 'Cup Noodle Nori Uma Seafood Big' is 220 yen excluding tax and is on sale from Monday, August 3, 2020.