I tried to see how "Cup Noodle Salt Off" with 30% salt off is different from usual cup noodles.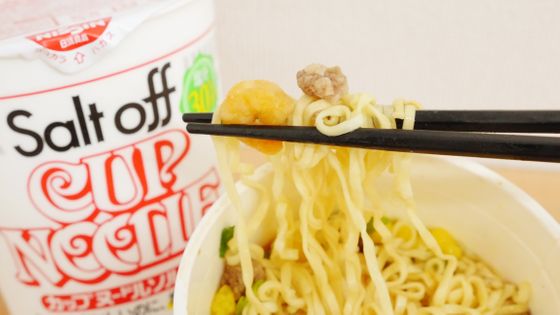 From the Nissin Foods, which develops the "Cup Noodle" series, which will celebrate its 48th anniversary in 2019, " Cup Noodle Salt Off " has appeared since Monday, September 23, 2019. It is said that 30% salt reduction has been achieved from regular cup noodles. Is it okay if the salt content is cut from the cup noodles sold in junk and the taste? So I tried to see what it tasted like.

'Cup Noodle Salt Off' (released September 23) | Nissin Foods Group

https://www.nissin.com/jp/news/8048
The "Cup Noodle Salt Off" package looks like this.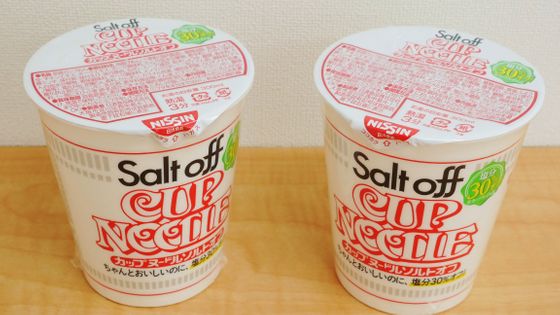 At the bottom of the cup, it says 'It's delicious, but salt is 30% off!'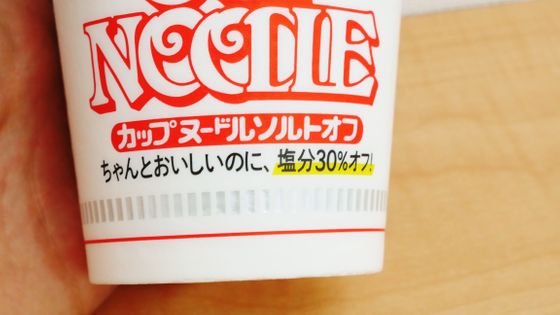 Ingredients are lined with the same ingredients as regular cup noodles, such as fried noodles, vegetable oils and fats, salt, soy sauce, chicken extract, and pork extract. A lineup that you are familiar with: minced pork mince, seasoned egg, seasoned shrimp, seasoned pork, green onion.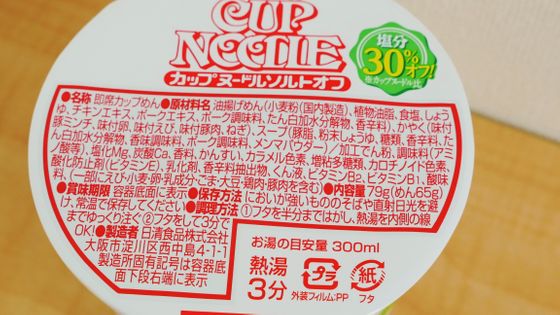 The energy per serving is 372 kcal and the salt equivalent is 3.2 g.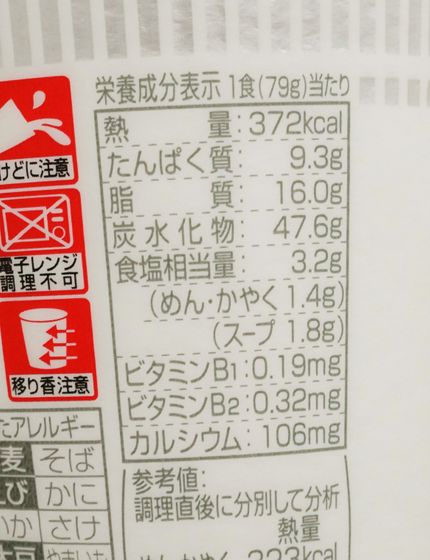 In contrast, with normal cup noodles ...



The equivalent amount of salt per serving is 4.9g. You can see that 1.7g of salt has been successfully reduced. On the other hand, the energy per meal is 353 kcal, and "cup noodle salt-off", which had 372 kcal per meal, seems to have higher calories.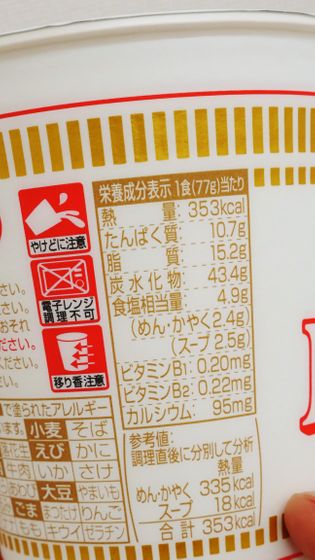 I will try to eat 'Cup Noodle Salt Off' at once. When I opened the lid, I noticed that it was filled with glow.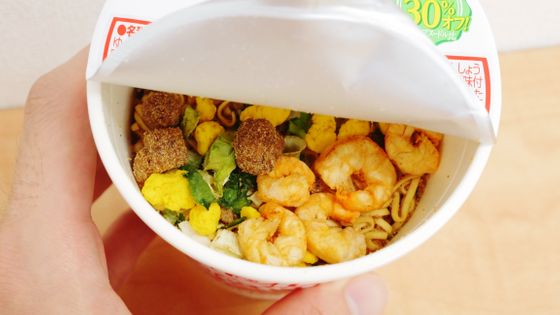 Put hot water and wait for 3 minutes like normal cup noodles ...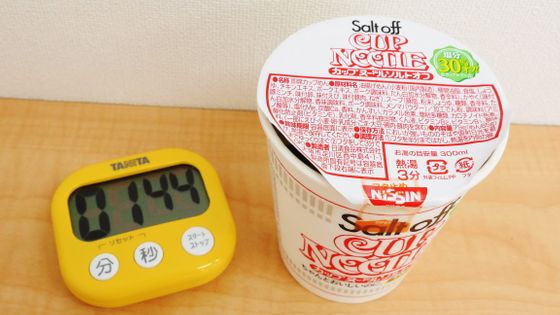 done. Opening the lid spreads the soy sauce scent like a cup noodle.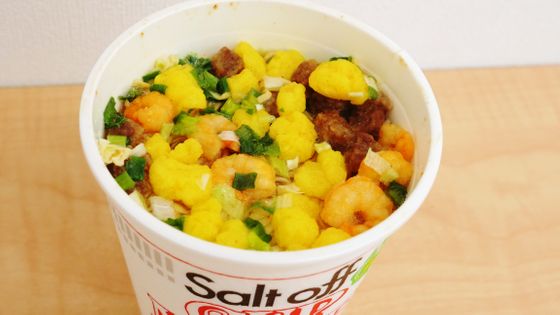 As soon as you eat it, the texture of the deep-fried noodles that are characteristic of cup noodles remains the same, and the umami taste of junk and soy sauce is clearly felt. NISSIN FOODS gathered about 170 kinds of salt from all over the world in developing "Cup Noodle Salt Off", and achieved a 30% salt off by using the optimal material for salt reduction arrived through repeated analysis of taste and ingredients I was told.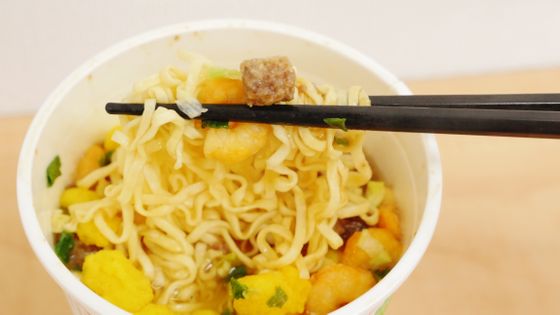 The taste is also soothing.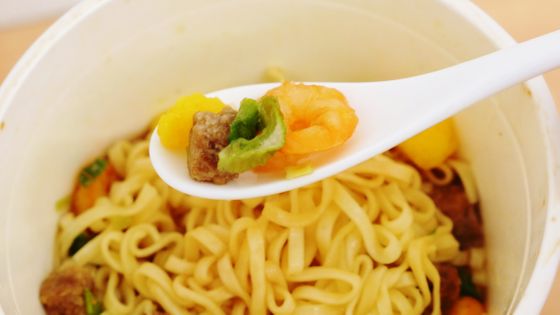 When I drank soup, I could feel the taste of pork and the refreshing taste of soy sauce.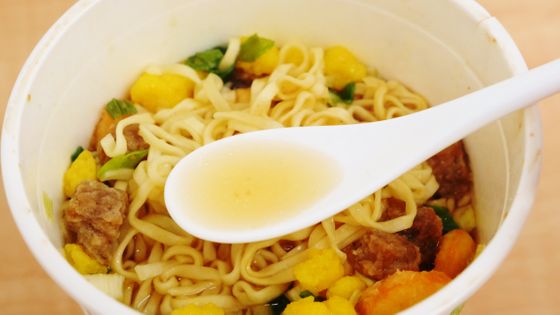 Make regular cup noodles and compare the taste.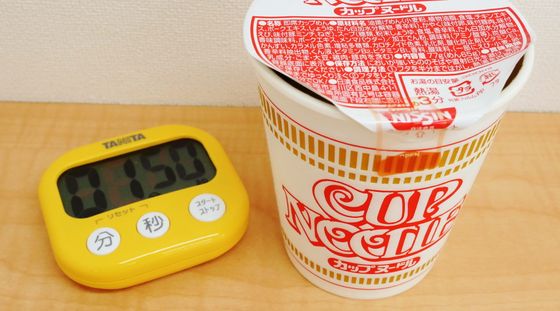 Compared to eating, it seemed that normal cup noodles were more salty.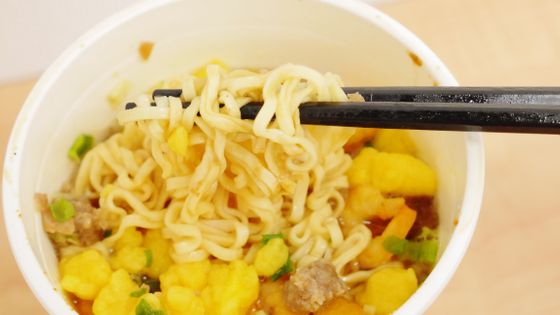 In addition, the soup was particularly different. When comparing the two drinks, it is clear that normal cup noodles are richer in seasoning. However, `` Cup Noodle Salt Off '' does not mean that the taste is too light or unsatisfactory, it is finished to a level that can sufficiently satisfy `` I ate cup noodle '', and people who care about salt Seems to be worth trying.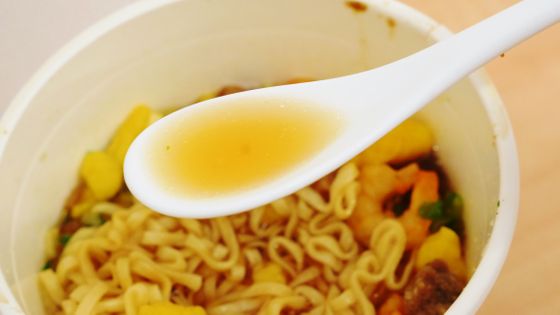 The suggested retail price of "Cup Noodle Salt Off" is 193 yen (excl. Tax) per meal and can be purchased at retail stores nationwide. Also, Amazon.co.jp was able to purchase a pack of 12 at Amazon for 2336 yen (tax included).

Amazon | Nissin Cup Noodle Salt Off 79g x 12 | Cup Noodles | Ramen Store