What is the problem for those who get sick due to 'long-term work from home'?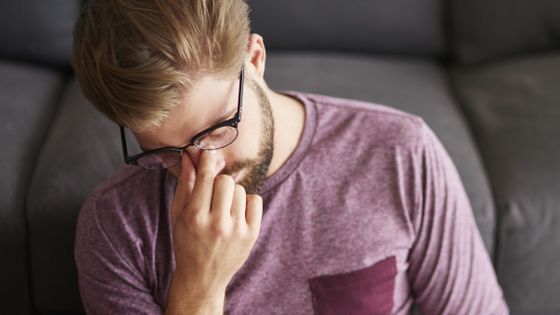 Some people said that their work became homework due to the pandemic of a new type of coronavirus infection (COVID-19), which made it easier to work and had a positive effect on the mind and body, while working at home made me sick. Some people say.
Carol Coulick
and others
,
who study human resource management at the
University
of
South Australia
, explain the factors that make the difference between those who get sick and those who do not when working from home for a long time.
Thinking about working from home long-term? 3 ways it could be good or bad for your health
https://theconversation.com/thinking-about-working-from-home-long-term-3-ways-it-could-be-good-or-bad-for-your-health-141374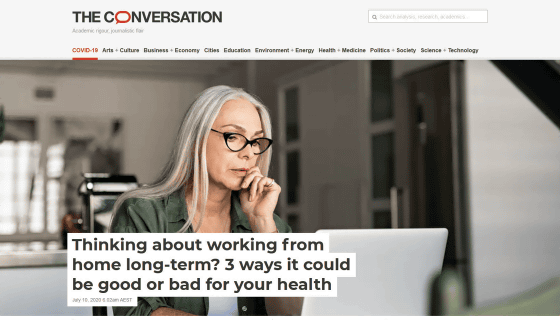 Although the shift to work from home due to the pandemic of COVID-19 was rushing, in a survey conducted by IBM think tanks on Americans, 75% wanted to work from home even after the end of the pandemic , and Japan efficiency According to a survey conducted by the association, 80% of those who work from home want to continue working at home even after they are finished working . However, long-term work from home can adversely affect health, and Kurick and colleagues cite the 'three points' that determine whether work from home is good or bad for health.

◆1: Whether the amount of exercise when working from home is sufficient
While working from home, you can easily pinch snacks at home, and since you no longer have to move your body when commuting, many people should have gained weight while working from home. In addition, the breaks are not clearly defined, and the work of walking a little in the office to consult with a colleague is no longer necessary, so it is more likely that you will continue to stare at your PC for hours while sitting on a chair.

If you stare at the screen for too long, the retina may be damaged, and if you continue to sit on a chair that does not suit your body, you may cause back pain and stress . A number of studies have shown that living for a long time has a negative impact on people's health and longevity, and lack of exercise is a major issue when working from home, Coulick said.

However, it is possible to take breaks and move the body frequently even while working from home. Sometimes doing chores, walking dogs, or doing exercises such as going up and down stairs and stretching can help you get rid of the lack of exercise while working from home. It is possible for companies to support the lack of exercise by introducing software that manages work schedules so that employees who are working from home do not become under-exercised and take appropriate breaks.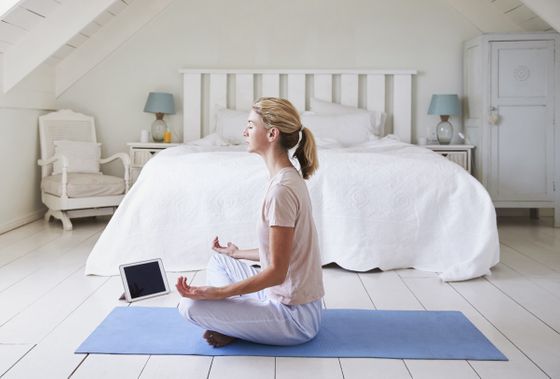 ◆2: Do you have more time to work from home or work hours?
Working from home eliminates the need to commute, so it is generally thought that the time and expense for commuting will rise. If it is this way, working from home can be said to improve the quality of life of employees in two ways, but according to Mr. Kurick, the story is not so simple.

'A valuable feature that is often overlooked when commuting,' Kurick said, commuting provides employees with time to switch between work and personal life. It seems that it is very important to properly switch between work mode and private life mode, especially in the service industry and jobs that require advanced professionals.

When working from home runs out of commute, this switch does not work, and the boundary between work and personal life may be blurred. As a result, the stress of work may spread to personal life, or work time may increase beyond the reduced commuting time due to failure to enter work mode. The problem is serious because long working hours can lead to increased stress, reduced sleep time, and high blood pressure.

To solve this problem, Kuhlick proposes to have a 'transitional alternative to commuting' while working from home. Sit at your desk and take a walk around your home for a while before you start your work, or meditate before you finish your work and prepare dinner, to help you clear the boundaries between work and personal life. He also argued that companies should understand when employees work, and clarify how they respond to email and phone calls during non-business hours.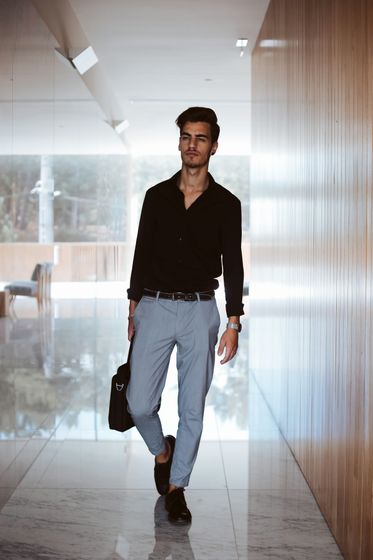 ◆3: Do you feel you can concentrate on your work or feel alone?
Working from home can prevent your colleagues and bosses from interrupting your work, so some people feel that they can focus more on their work than they do at work. Also, having more time with the family may benefit not only myself but the whole family.

However, not all employees have close relationships with their roommates and family members, and some employees find it very helpful to interact with colleagues in the company. In fact, studies have shown that employees chatting a bit in the office experience more positive emotions, help their colleagues, and work in a good mental state.

It is difficult to reproduce chats at the office by working from home, and there is a possibility that there is a strong feeling of loneliness while working from home, and there is a possibility that there will be adverse effects such as depression and insomnia. Mr. Kuhrick pointed out that one solution is to help companies provide informal interaction spaces such as 'virtual cafes' to promote interaction between employees. In addition, research results that recommend a hybrid work system that combines work-at-home and office-work (PDF file) , such as 'work from home four days a week and come to work one day a day' are also listed.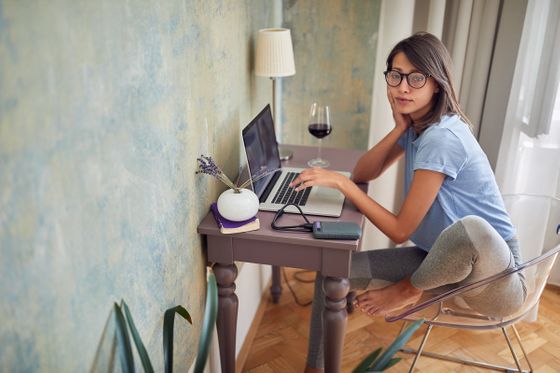 Working from home is not a problem of good or bad health, but working from home becomes more beneficial if the employees themselves review the usage of time and the company provides appropriate support. Coulick said that increased employee choice of work schedules and locations could increase productivity in addition to psychological and physical benefits.


in Note, Posted by log1h_ik