It turned out that Apple was exchanging ``secret agreement to cut fees by half'' only with Amazon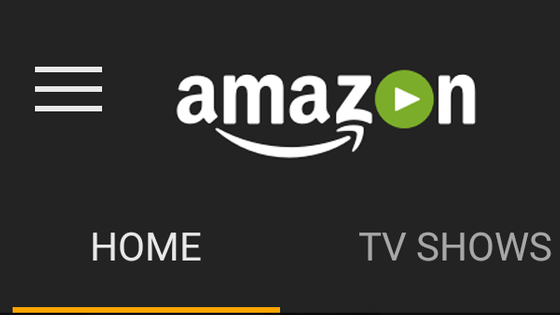 by
Henk-Jan van der Klis
At a hearing held by the Antitrust Subcommittee of the U.S. House of Justice on July 29, 2020, the two companies agreed to ``make special arrangements for App Store fees that Apple receives from Amazon Prime Video'' I understood that I was doing. Meanwhile, at the hearing, an internal document regarding 'The decision to prevent purchasing Amazon books on iOS' involving Apple's former CEO Steve Jobs has also been released.
Apple Halved App Store Fee to Get Amazon Prime Video on Devices-Bloomberg
https://www.bloomberg.com/news/articles/2020-07-29/apple-considered-taking-40-cut-from-subscriptions-emails-show
Read Steve Jobs' emails about why you can't buy digital books in Amazon's apps-The Verge
https://www.theverge.com/2020/7/30/21348130/apple-documents-steve-jobs-email-books-amazon-apps-antitrust-investigation-schiller
Documents show Apple gave Amazon special treatment to get Prime Video into App Store-The Verge
https://www.theverge.com/2020/7/30/21348108/apple-amazon-prime-video-app-store-special-treatment-fee-subscriptions
Amazon, Google, Facebook, and Apple CEOs attended the hearing on July 29th held by a major technology company to investigate
antitrust
(antitrust) violations and gave testimony and answer I did it. There, various materials and internal documents were presented by the Antitrust Subcommittee, which hosted the hearing, and rigorously pursued the market dominance and anticompetitive behavior of the four
GAFA
companies.
You can understand the pattern of remarks by Google CEO Thunder Pichai, Amazon CEO Jeff Bezos, Facebook CEO Mark Zuckerberg, Apple CEO Tim Cook by reading the following article.
Whether Google, Amazon, Facebook, Apple are monopolizing the market by cleaning up rivals, each CEO's remark is like this-GIGAZINE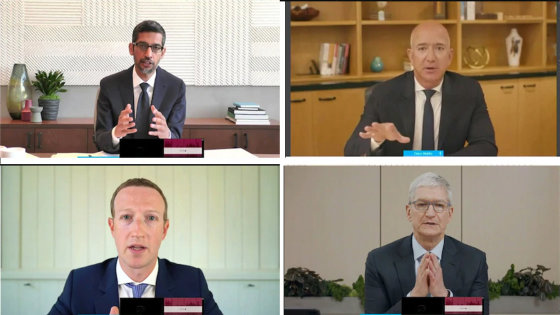 To the CEO of Cook, who attended the hearing, the Antitrust Subcommittee said, 'The App Store has 30% of the commission, and is considering raising it to 40%.' Store fees are prohibitively high.' In response, Cook replied, 'The App Store is open to the public,' and 'applies the rules equally to all app developers,' and denies allegations of exploitation. Did.
Tim Cook denies market monopoly that the App Store is ``open wide open''-GIGAZINE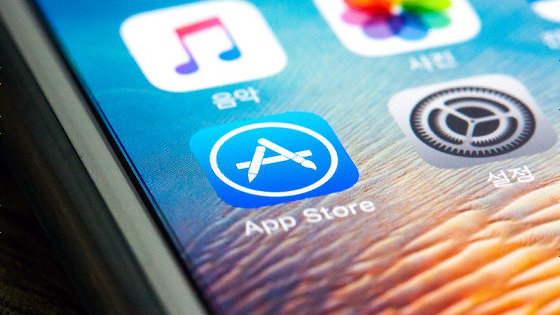 by
YunHo LEE
In response to Cook's response, 'We treat all apps equally,' the Antitrust Subcommittee further presented the following documents: In a 2016 email sent to Amazon's CEO Bezos, Eddie Kew, senior vice president of Internet-related software and services at Apple, said, 'We had a great time together. Below is Prime Video. It is a detail of what we talked about.", suggesting that there was some kind of meeting. A summary of the matters that have reached an agreement at a meeting, 'in iOS and Apple TV, to share 15% of the sales of customers who sign up using the application of Amazon Prime Video' streaming service in the 'application
-up cell
to In that case, subscribers who signed up via Apple will only pay 15%.'
Now we know how Apple convinced Amazon to finally put Prime Video on the App Store in 2017: Apple agreed to only take 15% of revenue from Prime Video subscriptions made on iOS, versus the 30% they were taking from others.https :// t.co/vscPLYKFe2 pic.twitter.com/75e46VGiai

— Mark Gurman (@markgurman) July 29, 2020


As mentioned above, the App Store requires 30% of the sales within the app being distributed as a commission, but having agreed to distribute 15% of the sales means that the fee is virtually half. Means

According to Bloomberg, an economic newspaper that addressed the issue, 'Based on the agreement between the two companies, Apple has reduced the subscription fee for Amazon Prime Video by 15%. This transaction says, 'Not all apps are treated equally. It seems to support the antitrust subcommittee's claim of 'no'.'

According to IT news media The Verge, Cook CEO who was pointed to this material repeatedly replied that '30% commission is only in the first year, it will be 15% in the second year', but the antitrust It was not possible to get the understanding of the subcommittee.

A public hearing survey revealed the honeymoon relationship between Apple and Amazon in the field of video distribution, but it also revealed a severe conflict in the field of books. A 2010 hearing from Apple's former CEO Jobs to Apple's Senior Vice President of Worldwide Marketing, Philip Schiller, showed at the hearing: ``They use our payment mechanism. It's time to decide whether or not to withdraw.'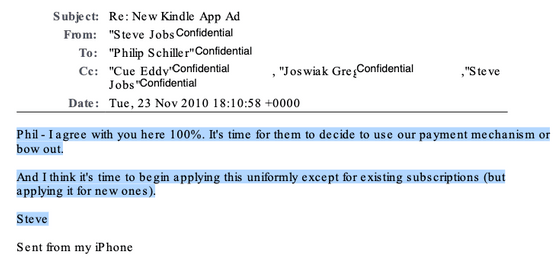 Also, another email to former Jobs CEO, Mr. Kew, states that 'iBooks will be the only bookstore on iOS devices.'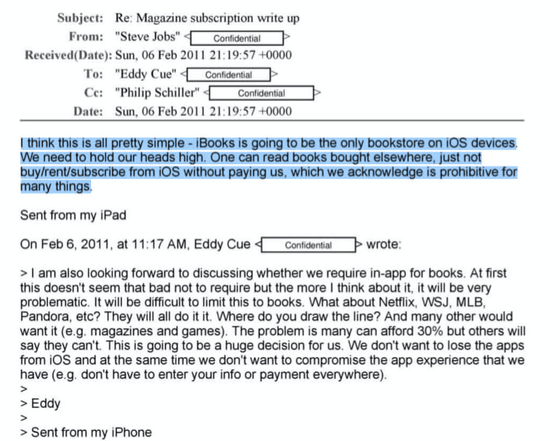 According to The Verge, the former CEO of Jobs called ``they'' in the first email, Amazon said, ``Apple says that iPhone and iPad users can not buy ebooks from Amazon's apps. I decided to do it.'

It has been known for some time that it is not possible to purchase e-books with Amazon apps and Kindle apps on iPhones and iPads, and even on the official Amazon website , ``iOS free Kindle apps and Amazon shopping apps are We do not support purchases.'

Even if iOS users can read Amazon's e-books on iPhone if they purchase from Amazon using a browser, it is inconvenient that they cannot purchase directly from the app. About this, it has been whispered for some time that it was due to the feud between Apple and Amazon over the e-book market. have become.