Pixel camera 'brain' to develop 'universal camera' at Adobe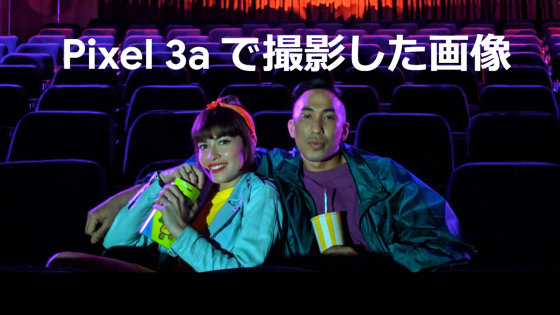 It was reported that computer scientist Marc Levoy, who led the development of Google's Pixel camera, retired from Google in May 2020, but it turned out to be newly involved in Adobe's camera development.

The brain behind the Google Pixel camera is building a universal camera app for Adobe-The Verge
https://www.theverge.com/2020/7/20/21331331/google-pixel-camera-app-lead-adobe-marc-levoy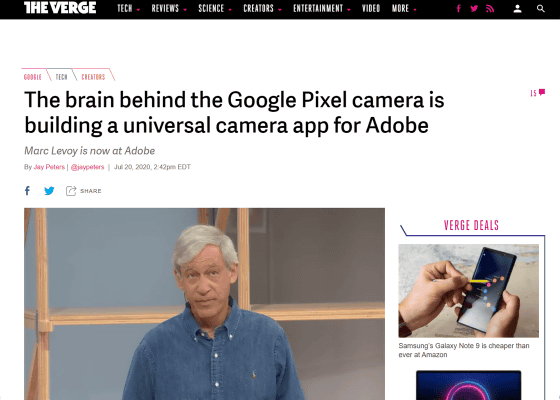 Former Pixel photography chief engineer Marc Levoy joins Adobe to develop'universal camera' app
https://www.androidpolice.com/2020/07/20/former-pixel-photography-chief-engineer-marc-levoy-joins-adobe-to-develop-universal-camera-app/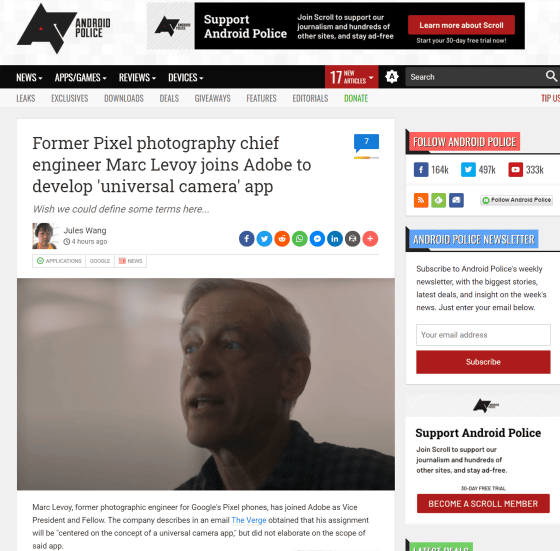 Levoy has been involved in research on Google X since 2011 and has been working full time at Google since 2014 and has led the research team at Google Research. Mr. Levoy developed the Pixel 3 night shooting mode ' Night Sight ', the ' HDR+ ' that can express the bright and dark parts of a photo beautifully at the same time, and the portrait mode while developing the Google Pixel camera project. We have raised the Pixel, which has only one camera, to a level comparable to the camera performance of the iPhone with multiple cameras.

Levoy's new Vice President position with Adobe is expected to lead development in the computational photography field of Adobe products. Also, in an interview with the news media The Verge, Adobe said Levoy will 'focus on the universal camera application,' but the details of this 'universal camera application' have not been disclosed.

Although Adobe has already released a camera application `` Photoshop Camera '' that Photoshop-level processing is completed in an instant, since Levoy participated in the project, Adobe seems to have an even bigger vision regarding the camera application. ..

In addition to the above, Mr. Levoy said that he will collaborate with Photoshop Camera, Adobe's AI 'Adobe Sensei' , and Adobe Research team.