Oxford University develops a vaccine that produces antibodies against coronavirus, with 100% immunity and no serious side effects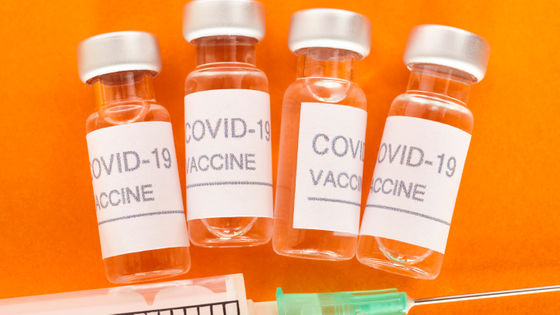 On July 20, 2020, Oxford University in the UK announced, 'We confirmed that the new coronavirus vaccine ' ChAdOx1 nCoV-19 ' induces a strong immune response.' In a clinical trial of this vaccine, which is also called 'AZD1222', antibodies were confirmed in all subjects who were vaccinated twice, and no serious side effects were seen.

Safety and immunogenicity of the ChAdOx1 nCoV-19 vaccine against SARS-CoV-2: a preliminary report of a phase 1/2, single-blind, randomised controlled trial-The Lancet

https://www.thelancet.com/journals/lancet/article/PIIS0140-6736(20)31604-4/fulltext
New study reveals Oxford coronavirus vaccine produces strong immune response | University of Oxford
https://www.ox.ac.uk/news/2020-07-20-new-study-reveals-oxford-coronavirus-vaccine-produces-strong-immune-response
Oxford vaccine prompts immune response, shows promise in early results | Live Science
https://www.livescience.com/coronavirus-oxford-vaccine-shows-early-promise.html
A new coronavirus infectious disease (COVID-19) vaccine is under active development around the world, and on July 14, a new coronavirus vaccine ``
mRNA
'' developed by American biotechnology company
Moderna
et al.
-1273
' reportedly brought antibodies to all subjects.
``All subjects acquired antibodies'' confirmed in clinical trial of new coronavirus vaccine-GIGAZINE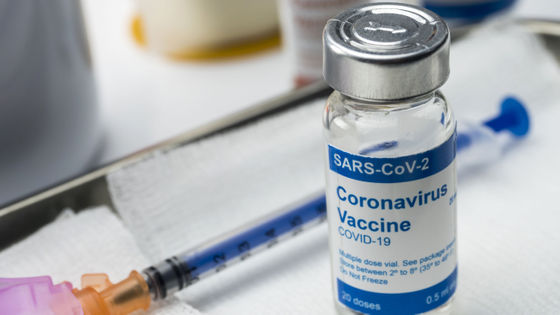 Subsequent to this, the vaccine 'ChAdOx1 nCoV-19,' developed by Oxford University in collaboration with the British pharmaceutical company
AstraZeneca
, was confirmed in clinical trials in which all subjects acquired antibodies.
In a clinical trial started on April 23, 1077 healthy subjects aged 18-55 were vaccinated with 'ChAdOx1 nCoV-19' and a
placebo (placebo)
vaccine. Also, 10 of the subjects received another dose of 'ChAdOx1 nCoV-19' 28 days after the first dose.
After that, blood samples of the subjects were collected and analyzed, and as a result, 91% of the subjects to whom 'ChAdOx1 nCoV-19' was administered once, and 100% of the subjects to whom it was administered twice produced
IgG antibody
. It was confirmed. IgG antibodies, also called neutralizing antibodies, are immune substances that work to prevent the virus from infecting cells.


In addition, from blood samples of subjects administered 'ChAdOx1 nCoV-19', T cells, which are immune cells that attack cells infected with the virus, have improved reactivity to the new coronavirus (SARS-CoV-2). I also understood that. While "ChAdOx1 nCoV-19" produced two types of immunity, subjects experienced serious side effects except for mild symptoms such as "fatigue, fever, headache, injection site pain, myalgia and chills". did not.

``AZD1222(ChAdOx1 nCoV-19)'' can rapidly generate antibodies and T cell responses to SARS-CoV-2, says Mene Pangalos, executive vice president of pharmaceutical research and development at AstraZeneca. The data from the interim trial encouraged us: this announcement strengthens our belief that our vaccine will work, as well as plans to scale up vaccine production, which is being pursued to gain broad and equitable access to the world. Is something that will help you.'

Also, professor Sara Gilbert of Oxford University, who was involved in this research, said, ``There is still a lot of work to do to see if'ChAdOx1 nCoV-19' helps control pandemics, but this early days The results are promising.' Mr. Gilbert has a triplet of 21 years old, and all of them are participating in this experiment as subjects.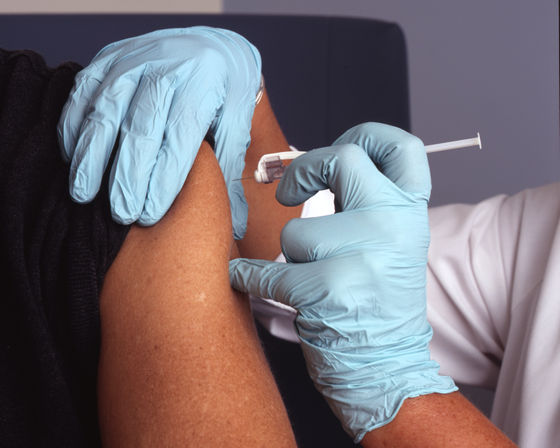 This clinical trial is based on the results of the Phase 1 and Phase 2 clinical trials, which are scheduled for a total of 3 stages. We have also started Phase 3 clinical trials in the UK, Brazil and South Africa, targeting thousands of volunteers.

United Kingdom of news broadcasting Sky News According to the British government has finished a contract with Oxford University and AstraZeneca prior to this announcement, are the things with the prospect of 100 million doses of vaccine procurement. In addition, AstraZeneca in June 2020, the company and the Government of Japan has agreed to proceed with the specific consultations for the vaccine supply in Japan has announced .