I tried eating'Bacon Lovers' from Australia with triple bacon and smoky MAX at McDonald's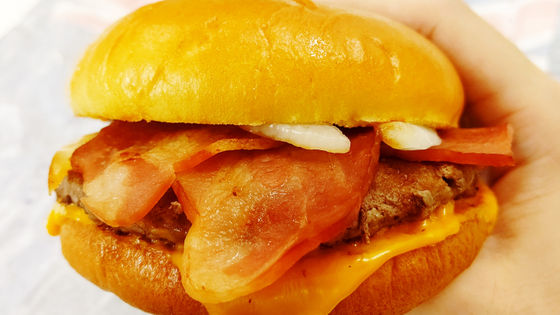 ' Bacon Lovers ' has been released since July 15, 2020 (Wednesday) as the second installment of the ' Meaty Delicious
Beef Burger
' campaign that brings together McDonald's beef burgers around the world. Based on Australia's popular McDonald's burger 'BBQ Bacon Lovers', I added 3 pieces of smoky bacon to beef patties and finished with BBQ sauce with more than 10 kinds of spices I was wondering what the hamburger tastes like So I actually ate it.
Popular from McDonald's in the world! Beef burger gathering 2nd! Very popular for its flesh! This time from McDonald's in Australia, 3 bacon and meat maimai! NEW 'Bacon Lovers'
https://www.mcdonalds.co.jp/company/news/2020/0709a/
Bacon Lovers | Menu Information | McDonald's Japan
https://www.mcdonalds.co.jp/products/7130/
Arrived at McDonald's.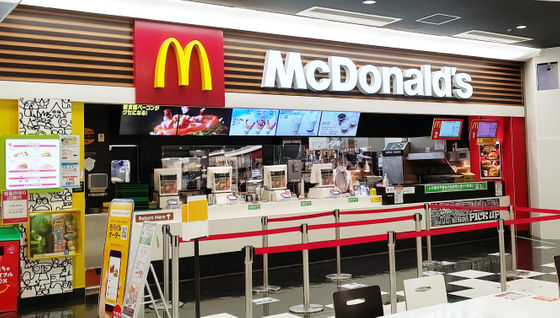 The signboard on the store emphasizes the appearance of a new burger from Australia, following 'Mighty Beef Original' in Canada and 'Karubi Mack' in Japan.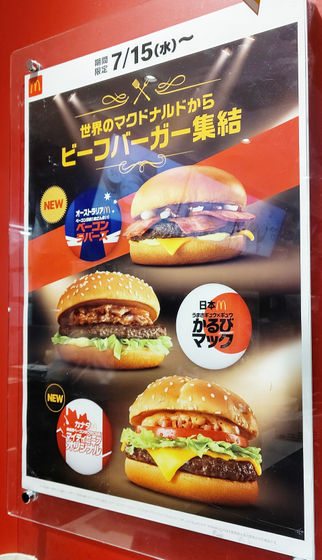 So I bought it.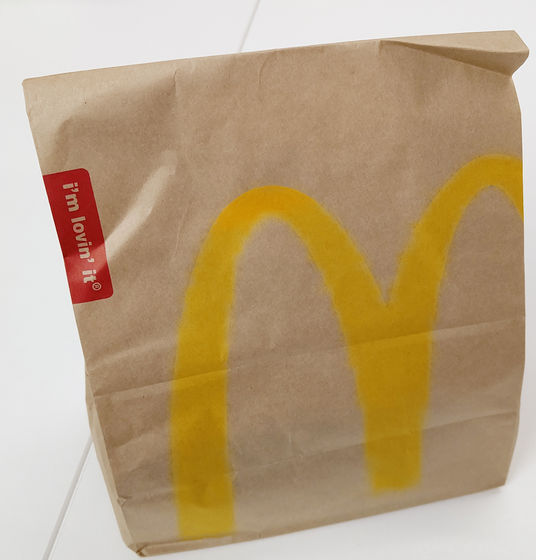 This is 'Bacon Lovers'. Three thick bacon sticks out of the bun.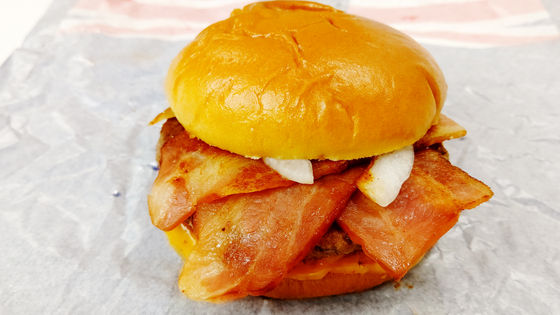 Compared to the size of a transportation IC card, it looks like this.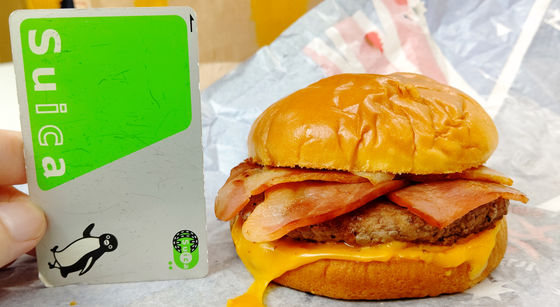 The ingredients under the buns are sliced onions with a special BBQ sauce, three bacon, beef patties and cheddar cheese.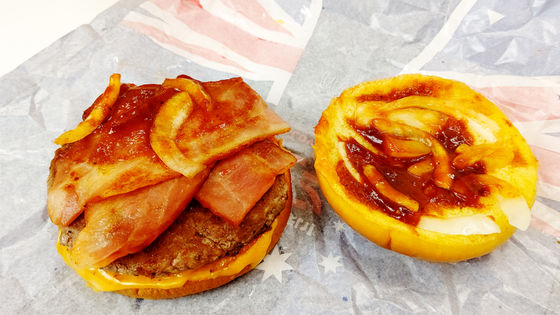 The smoky scent of bacon is the first thing you will notice after eating a bite. The fruity BBQ sauce, which uses pineapples and apples, complements the taste of the meat, so it does not overwhelm the taste of bacon and adds depth to the taste. It's so smoky that you can see the trees smoldering and raising smoke, and it's definitely recommended to those who love bacon.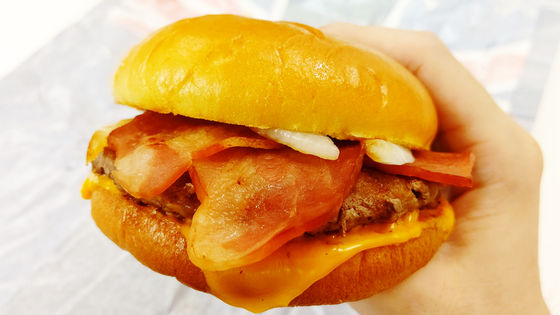 'Bacon Lovers' can be purchased at McDonald's nationwide from Wednesday, July 15, 2020, and the price is 490 yen including tax.