I've eaten McDonald's with grilled soy sauce sauce with a strong taste `` roasted soy sauce style double thick beef '' `` roasted soy sauce style bacon tomato thick beef ''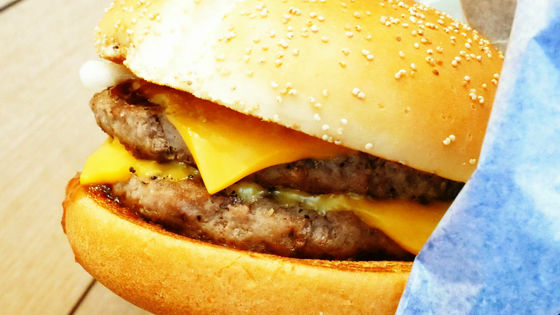 McDonald's ' Roasted Soy Sauce Double Thick Beef ' and ' Roasted Soy Sauce Bacon Tomato Meat Thick Beef ' are available from April 8, 2020 (Wednesday). I went to eat immediately because it was a hamburger made with the concept of 'a burger that satisfies adults.'

'Samurai Mac' is a new 'Samurai Mac' with a taste of Japanese taste and thick volume that adults will be satisfied with! 'Roasted Soy Sauce Double Thick Beef' 'Roasted Soy Sauce Bacon Tomato Thick Beef' | McDonald's Japan

https://www.mcdonalds.co.jp/company/news/2020/0402a/
Arrived at McDonald's.


Inside the store, there was a Samurai Mac poster with a slogan, 'Enjoying Adults.'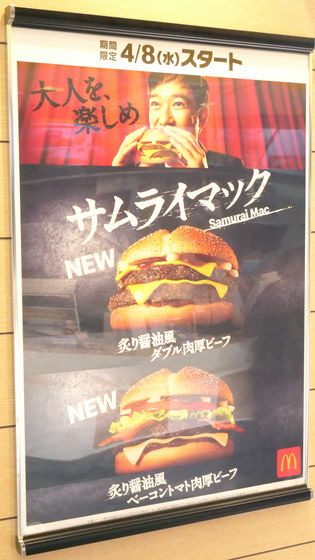 Immediately ordered 'roasted soy sauce-style double-thick beef' and 'roasted soy-style bacon tomato-thick beef'. Double thick beef was wrapped in blue, and bacon tomato thick beef was in red.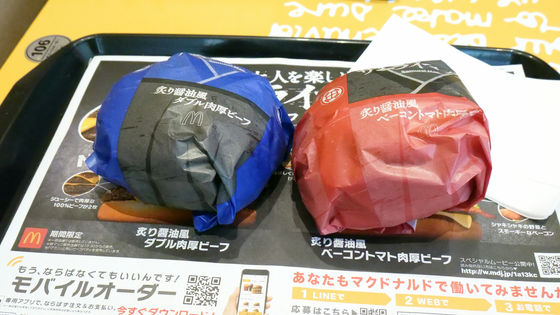 First, open the double thick beef. There is a slight soy sauce scent in the fragrance of the roasted meat.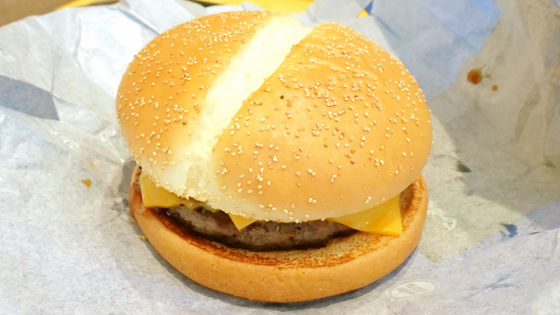 In the buns covered with poppy seeds, sliced onion, two beef patties and two cheddar cheeses are sandwiched, and a sauce of broiled soy sauce is applied.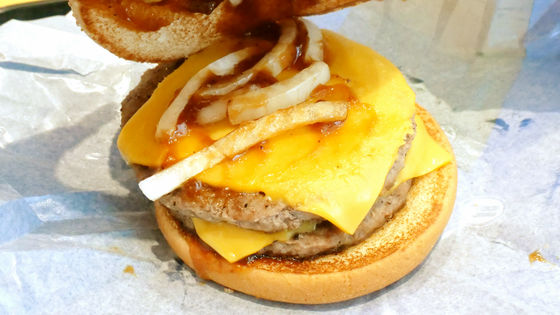 When eaten, the beef patties with a good taste of meat are entangled with melted cheddar cheese, and the savory flavor of the roasted soy sauce sauce is combined with a gut-thick taste. The presence of the sliced onion is thin, and the presence of meat and cheese drawn by broiled soy sauce is strong. It is an irresistible taste for meat lovers.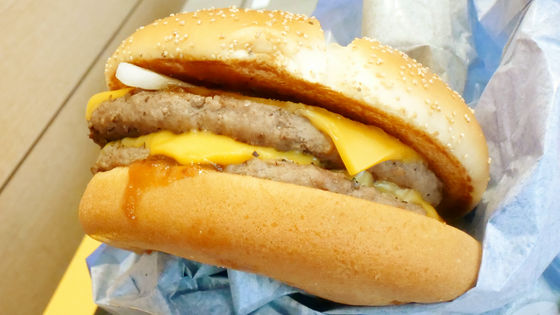 When you open the package of bacon tomato thick beef, it looks like this. The bacon that has been cut large is protruding.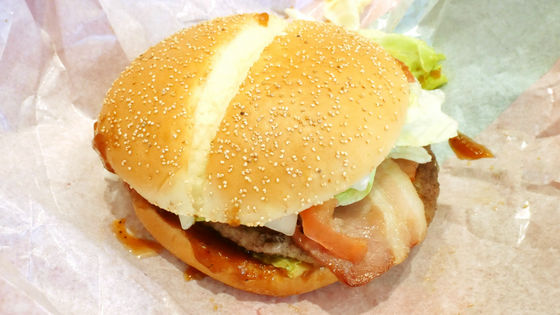 The bacon tomato thick beef (right) has more height than the double thick beef (left) because of the large amount of vegetables.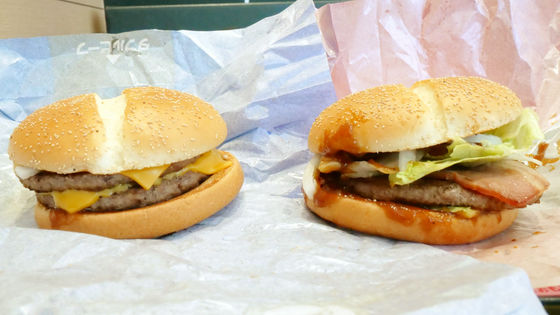 Bacon tomato thick beef is served with tomato, lettuce, sliced onion, white cheddar cheese and beef patties in a broiled soy sauce sauce.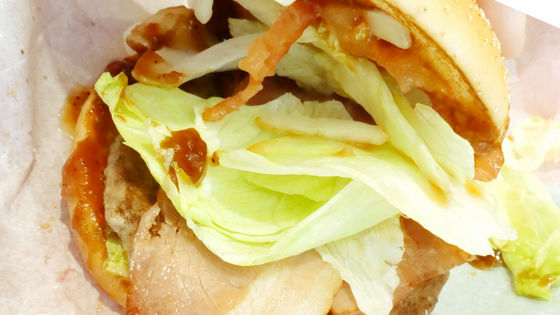 When I tried it, the garlic flavor was effective in the broiled soy sauce sauce. Even if there were many vegetables, the seasoning was deep. The bacon tastes a little like ham and the savoryness is modest, but the beef patty, like the double thick beef, can feel the taste of the meat firmly, so the eating response was enough finish.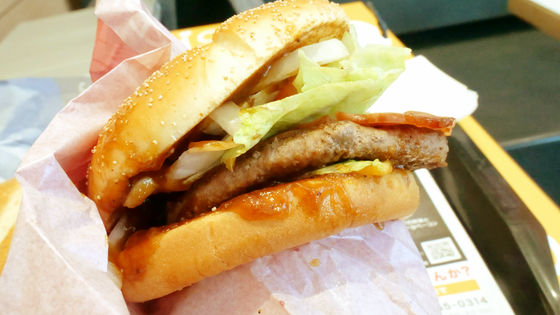 'Roasted Soy Sauce Double Thick Beef' and 'Roasted Soy Sauce Bacon Tomato Thick Beef' can be purchased at McDonald's nationwide except at some stores, and the price is 490 yen each including tax.