'L-tiki chi-smoked flavor' tasting review where smoky smoked-flavored l-tiki overflows with thick and thick cheese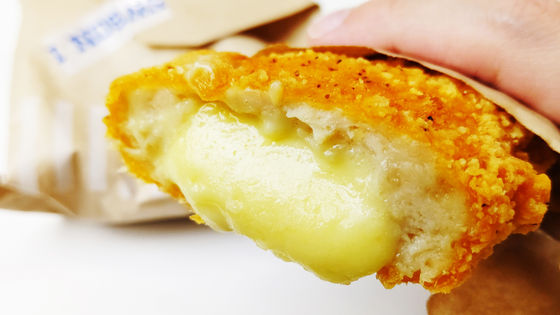 ' L Tiki Chi-z Smoked Flavor ', which is made by adding smoked flavor to L Tiki containing cheese, has been available since June 30, 2020. L Tiki with cheese appeared in
March 2020,
but I was wondering what kind of taste it would be if I added a smoky fragrance to it, so I actually purchased it and tried it. It was
L Chiki Chi-smoked Flavor | Lawson Official Website
https://www.lawson.co.jp/recommend/original/detail/1401353_1996.html
Arrived at Lawson.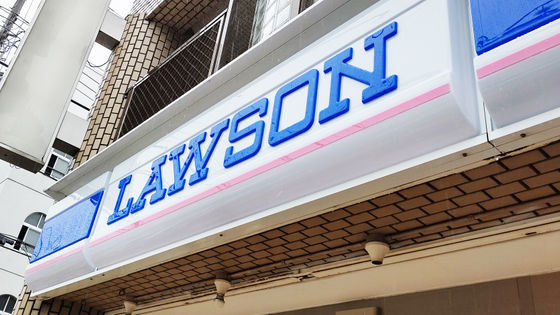 When I looked at the hot snack case at the cashier counter, I found that 'L Chiki Chi's Smoked Flavor' (218 yen including tax) was sold out, so I ordered a clerk to buy freshly fried food.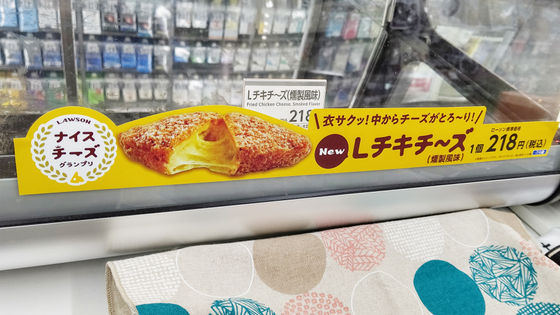 The 'L chiki chi-smoked flavor' looks like this and has a triangular shape.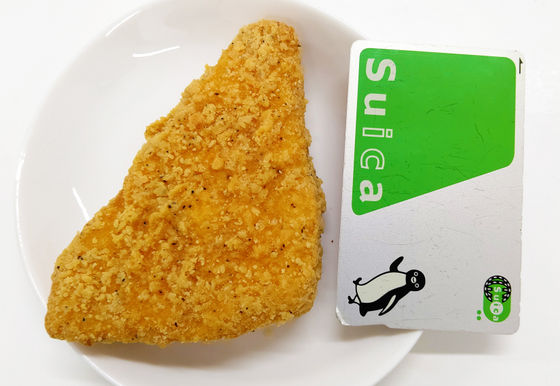 When cut in half, the melted cheese overflowed from the inside.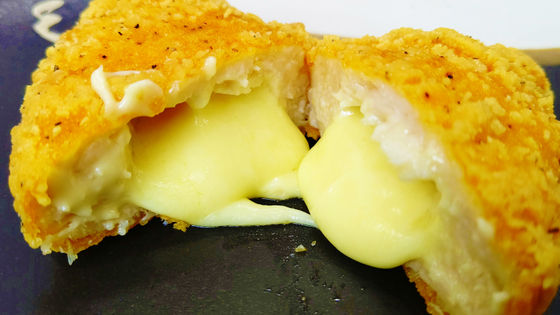 When I ate a bite, I felt the juicy chicken flavor and the rich richness of cheese. The taste of chicken is light in the meat, so if you add a lot of cheese, the taste of the meat may be blurred, but with 'L chiki chi-smoked flavor', a smoky sausage-like taste makes the meat taste. As it stands out, it is possible to enjoy both the 'feeling of eating meat' and the flavor of cheese.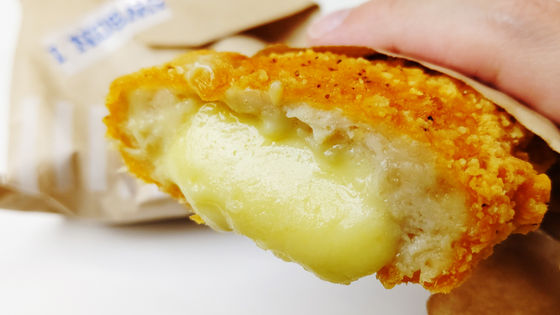 "L-Tiki Chi-z Smoked Flavor" has been on sale at Lawson nationwide since June 30, 2020 (Tuesday).