I tried playing with 'Jump Rope Challenge' that you can do a simple jumping challenge using Nintendo Switch and Joy-Con for free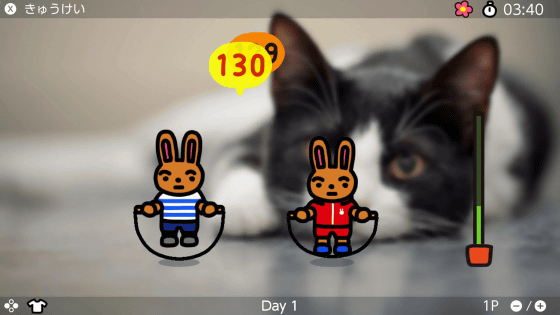 Nintendo Switch's " Jump Rope Challenge " is a game where rabbits jump in the screen when you grab Joy-Con and jump jumping until September 30, 2020. If you have Nintendo Switch and Joy-Con, you can easily exercise, so I actually downloaded and tried it.

Jump Rope Challenge | Nintendo Switch | Nintendo

https://www.nintendo.co.jp/switch/ayv2a/index.html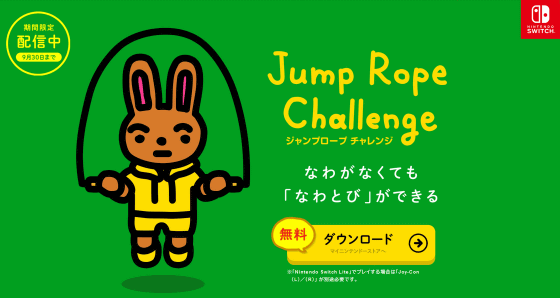 The tutorial starts when you start the game.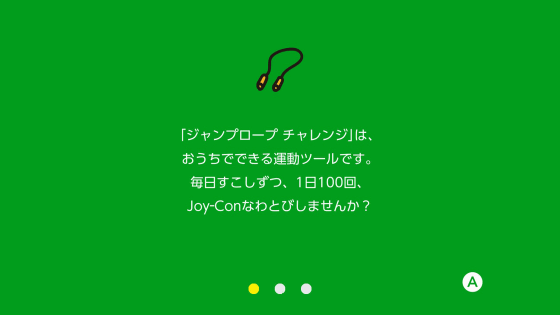 Jump Rope Challenge is a game where you play Joy-Con with both hands. You can also play with Nintendo Switch Lite, but you need to purchase Joy-Con L/R separately.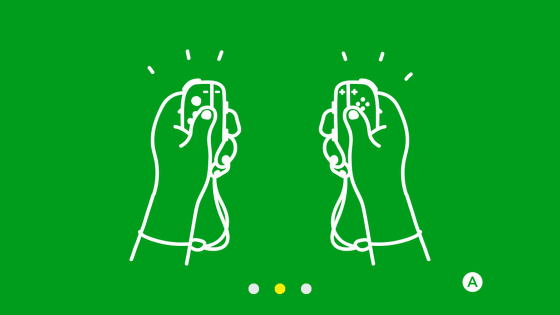 If you have Joy-Con in both hands, you can jump like a jump rope. If you are concerned about the vibration of the jump, you can just do the bending and stretching exercises, squats, and turning your arms without jumping.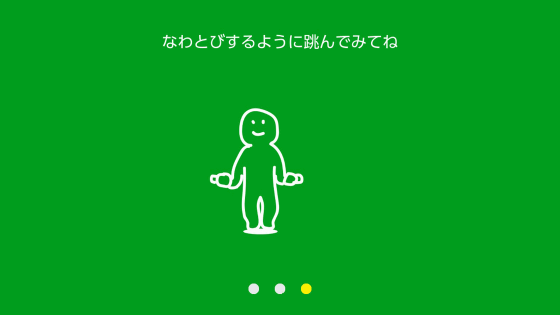 Then, the rabbit character will start jumping along with the movement of the player.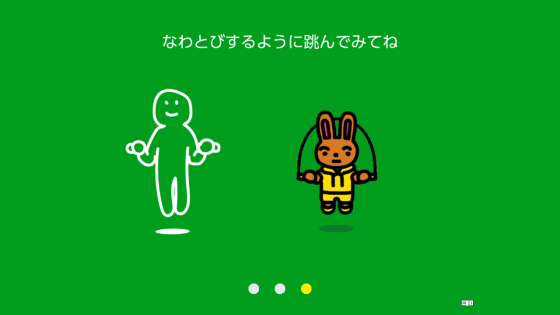 The actual game play screen looks like the following. The number of jumps is displayed above the rabbit's head.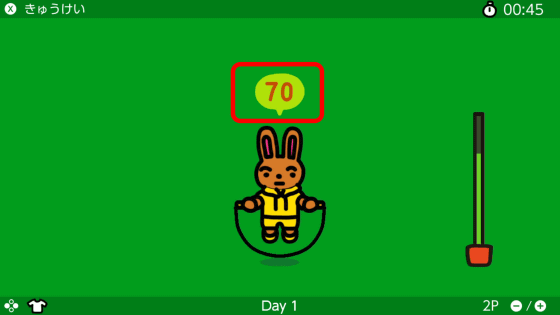 Every time you jump the jump rope, the gauge displayed on the right accumulates...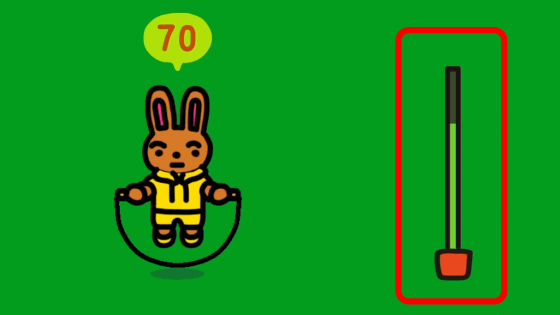 Flowering when jumping 100 times.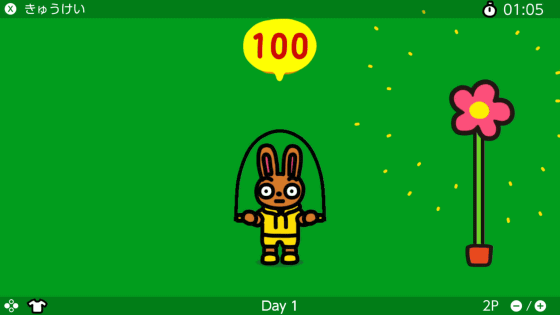 When you reach the challenge goal of 100 times, you will be prompted to continue or end the jump rope. Press B to finish.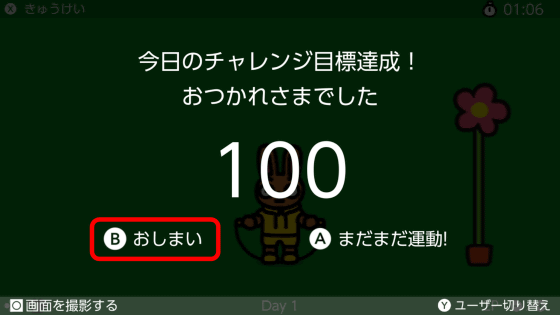 The number of jumps and the time for each day will be recorded when you finish the jump.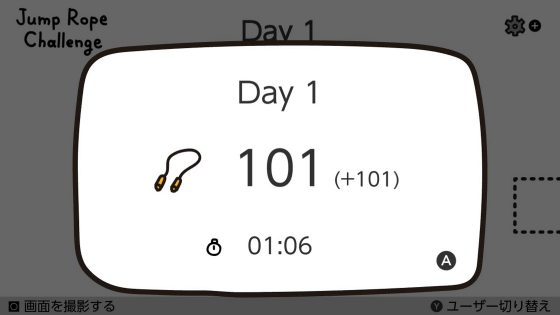 After confirming the recording, a menu screen is displayed to allow you to confirm the recording by day and change the settings. If you press the '+' button...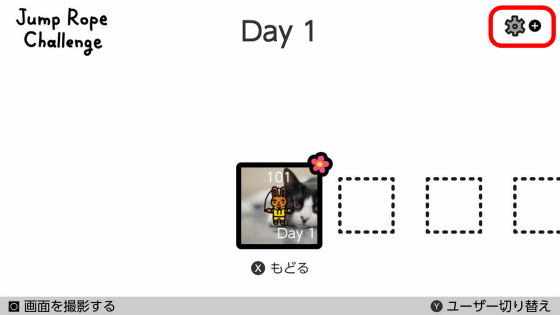 You can change the challenge goal for the number of jumps per day. The default is 100 times and can be changed from 100 to 900.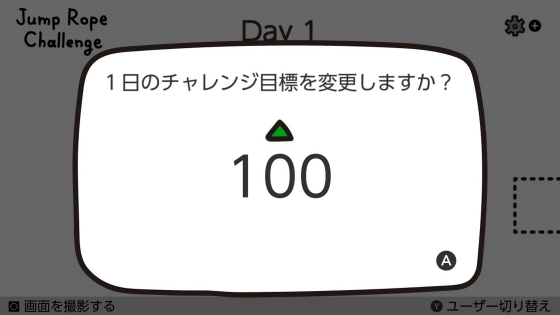 Also, even if you have exceeded the target number of challenges, you can play with jump rope again by pressing the X button.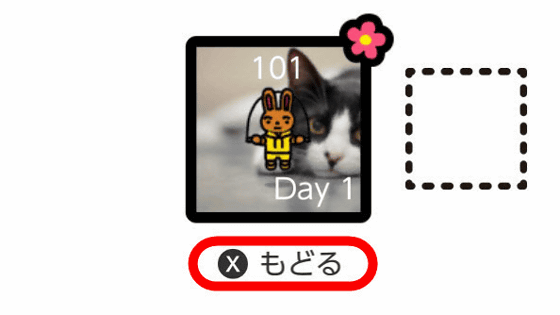 The background changes randomly every day.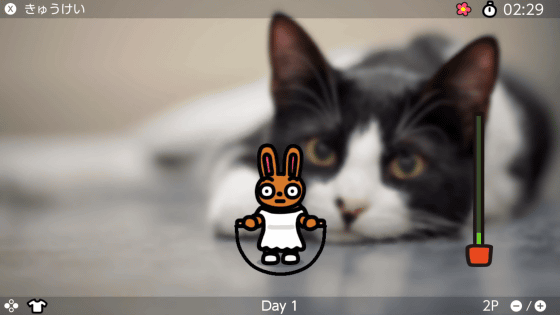 Also, the sound effect will vary depending on the background. In the background of a cat, when you jumped a jump like the following movie, sometimes a meow sound was heard.


Nintendo Switch ``Jump Rope Challenge'' that you can play for free and you are playing a rope jumping challenge while being supported by a cat
You can switch between 1-person mode and 2-person mode by pressing the +/- buttons on Joy-Con.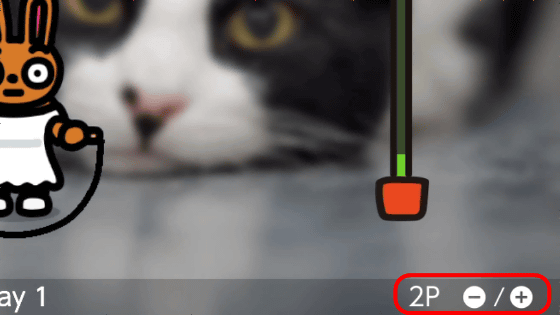 By having one Joy-Con per person, two people can jump around.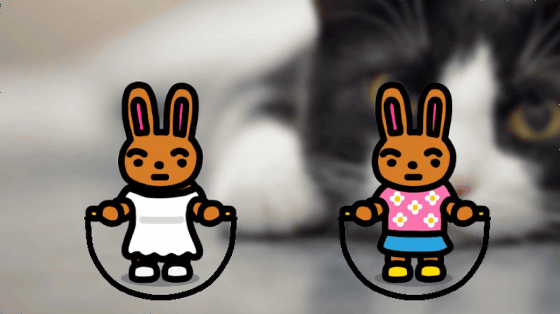 Note that the number of jumping jumps is not recorded separately for two people, but the total number of jumps for two people is recorded.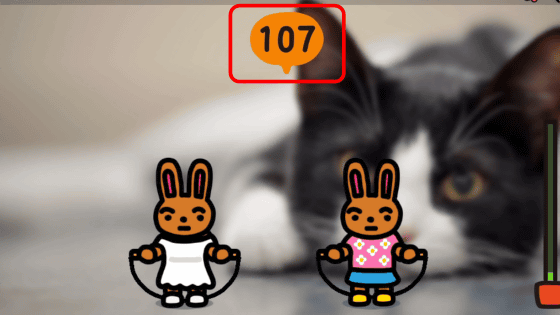 You can change the costume by pressing the Joy-Con direction buttons left or right, or by pressing the YA button.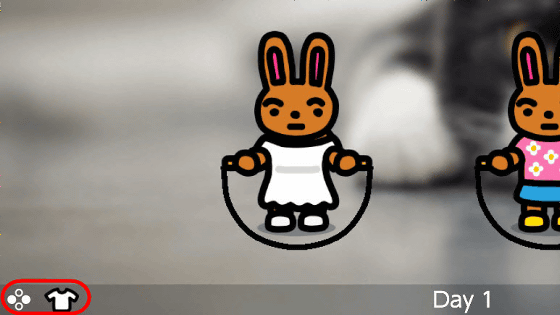 Various kinds of costumes were prepared.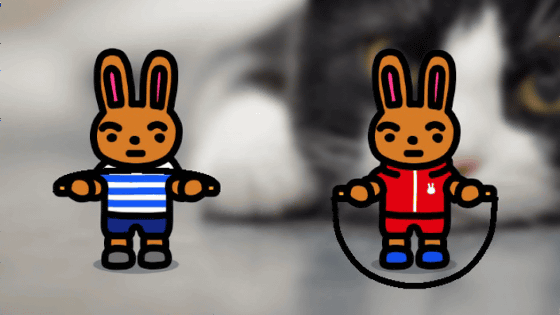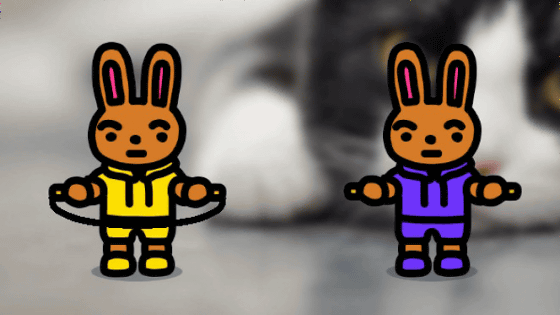 The game can be downloaded for free, does not require a special controller or large space like the ring fit adventure , and Joy-Con makes it easy to play in a small space in a short time, so for those who do not have time to exercise everyday It was a recommended game.

'Jump Rope Challenge' can be downloaded for free on Nintendo Switch until September 30, 2020 (Wednesday).

Jump Rope Challenge | Nintendo Switch | Nintendo
https://www.nintendo.co.jp/switch/ayv2a/index.html