Will Twitter Resume Process for 'Authenticated Badge' Grant?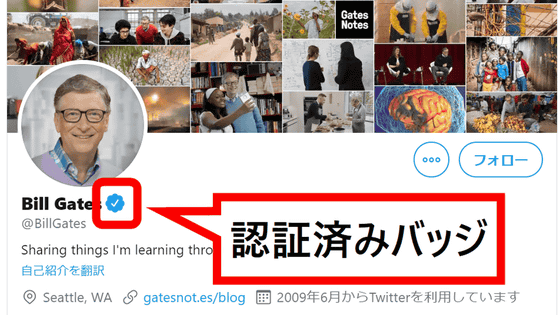 A ' verified account ' that Twitter has officially verified that the celebrity's account is genuine has a blue, verified badge next to the account name, indicating that it has been verified. The official Twitter authentication process had been suspended since November 2017, but it has been reported that it may resume soon.

Twitter is working to bring back verification-The Verge
https://www.theverge.com/2020/6/8/21284406/twitter-verified-back-badges-blue-check

'I'm neither a Twitter employee nor technical support,' said reverse engineer Jane Manchun Wong, who opened an 'account' from 'Settings' on Twitter and found that 'Personal information' I am reporting that the item 'Request verification' had appeared in the column. This 'request' is a request for account verification, which suggests that the official verification process that had been suspended may resume.

Twitter is working on "Request Verification" ????

(I'm not Twitter employee.I'm not tech support) pic.twitter.com/ED58QsD7kM

— Jane Manchun Wong (@wongmjane) June 7, 2020


The official authentication process was canceled in November 2017, and the Twitter account of the user who professed to be white supreme was given a blue badge indicating that it was an authenticated account. It was triggered by a big discussion. Twitter suspended the official account verification process, saying it would 'review the official verification criteria.' Announced that we will also stop accepting new authentication badge requests.

Twitter suspends the authentication process to review the blue check mark ``Verified account'' criteria-GIGAZINE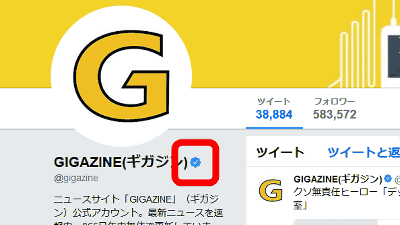 In March 2018, Twitter's CEO Jack Dorsey said, 'We are considering a policy that all users will be subject to the official authentication process.'

Twitter is going to strengthen its efforts so that all users can get ``certification badges''-GIGAZINE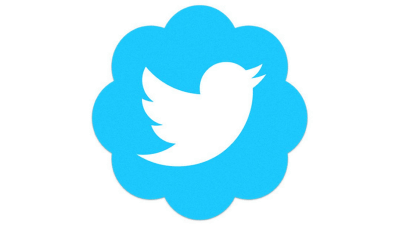 Meanwhile, Twitter product leader Kayvon Beykpour said, ``The verification of the official certification process has a low priority and we are busy preparing for the mid-term elections in November 2018''. It will be revealed on Twitter in July.

We've heard some questions recently about the status of Verification on Twitter, so wanted to address directly. Updating our verification program isn't a top priority for us right now (election integrity is).Here's some history & context, and how we plan to put it on our roadmap

— Kayvon Beykpour (@kayvz) July 17, 2018


However, at the beginning of 2020, he stated that he was reviving the official certification process in a limited way in order to certify tweets related to the new coronavirus (COVID-19) by public health accounts.

Help us verify public health experts https://t.co/5HzruGBCKi

— Jack (@jack) March 21, 2020


According to IT news media The Verge, Twitter confirmed that he confirmed Mr. Wong's tweet, but declined to comment further. At the time of writing the article, the Twitter help page clearly states that 'We are not accepting new requests at this time', and it is unknown when Twitter will resume the official authentication process.