Facebook plans to review violent content policy over SNS censorship issue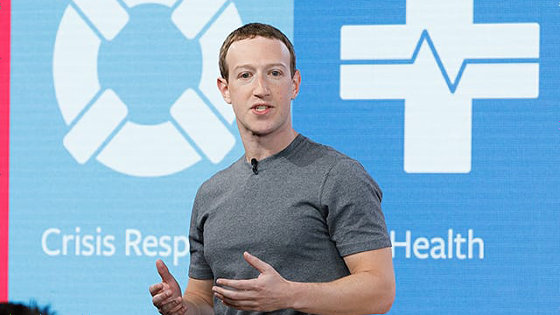 Despite suggesting on social media that President Donald Trump will suppress the protests regarding
George Floyd
who died while being detained by the police, Facebook was accused of leaving the post. It went up. Mark Zuckerberg, who said Facebook's behavior was 'right,' said it could be re-evaluated by internal and external criticism.
Zuckerberg: Facebook will review policies after backlash over Trump posts | Technology | The Guardian
https://www.theguardian.com/technology/2020/jun/05/mark-zuckerberg-facebook-trump-policies-review
On May 29, 2020, Mr. Trump said on SNS, ``when the looting starts, the shooting starts'' against protest activities occurring in various parts of the United States. did. In response to this post, Twitter warned that it 'praised the violence,' while Facebook called it a big criticism for not warning at all.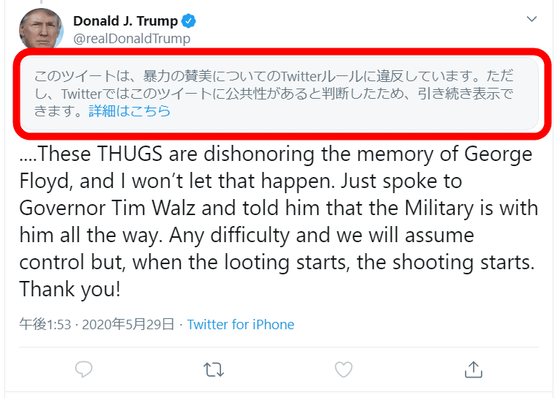 In response to Facebook's response, Facebook employees conducted virtual strikes, and more than one employee left Facebook. 'We should have been more transparent to our employees,' said Zuckerberg, but said Facebook's policies and decisions were correct.

Two Facebook engineers retired over social media censorship issue, CEO Mark Zuckerberg justified-GIGAZINE



After that, from the leaked meeting audio, Mr. Zuckerberg acknowledged that leaving Trump's post could damage Facebook, and personally disliked Trump's opinion. It became clear. Still, on Facebook, which 'empowered people to speak,' Zuckerberg said he made this decision because he was worried that restrictions on posting would gradually limit freedom of speech.

However, on June 6, 2020, Zuckerberg posted on Facebook and said he intends to reevaluate the policy.

Zuckerberg has published his opinion on Facebook, saying he has shared the following insights with his employees following what happened in the last few weeks:


◆ Idea about specific policy
1: First, Mr. Zuckerberg said, 'We will reconsider whether the policy that allows us to discuss or threaten the use of the military should be revised.' There are two situations in which this reassessment is carried out: 'when police and military forces are being used excessively' and 'when the country is in civil unrest or in violent conflict'. In the above situations, it is possible to add policies or integrate measures against debates and threats to use military force.

2: The 2020 US presidential election may take place during a pandemic. At this point, some news may argue that it's dangerous to go vote. Considering the confusion about what is health-related information and what is oppressing voters, the policy on 'oppressing voters' will be reevaluated in the future.

3: In addition, the introduction of 'warning labels' other than the two choices that Facebook is implementing, 'whether or not to delete posts,' is being considered.

'I know many think they should have labeled the President's statement. We're'deleted rather than labeled if the content is violent.'' There are no exceptions such as politics or news value. I think this policy is principled and rational, but many people say 'There are other good alternatives. 'I think this approach carries the risk of content editing, and we have to be careful,' Zuckerberg said.

◆ Decision-making ideas
4: Zuckerberg also promises to establish a clearer and more transparent decision-making process within Facebook. Not only accepting opinions by e-mail, but how to integrate the various opinions into discussions for follow-up is being considered.

5: Zuckerberg will look more broadly into the need for structural changes that can be heard appropriately. Mr. Zuckerberg intends to increase the expression of diversity in the management team's discussions and management processes, and will quickly consider specific methods.

◆Efforts to advance racial issues and the power of voters
6: Facebook has already begun product development to advance race issues, and in the last few days, there have been many ideas for product improvement.

7: Facebook has learned a lot from opening an information center for the new coronavirus infectious disease (COVID-19), which will be used for voters in the presidential election. Specifically, tools are being created to encourage voters to access more accurate election information and encourage more people to vote and encourage friends and other community members to vote. It is.