Paid online distribution of the movie 'Fukushima 50' being released has been decided, will the momentum for online distribution of new movies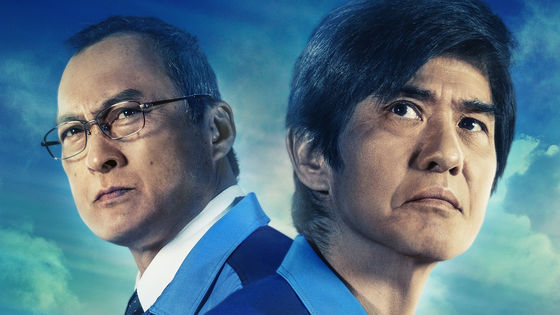 The movie `` Fukushima 50 '' (Fukushima Fifty), which has been released from March 6, 2020 (Friday), will be distributed online from April 17, 2020 (Friday) in consideration of the effect of the movie theater closing due to the new coronavirus measures Will be held for a limited time. It is said that the ending time will be decided at a later date in view of the convergence of the situation.

Movie 'Fukushima 50' Official Website | Now on sale!

https://www.fukushima50.jp/
'Fukushima 50' is a movie made based on Takamasa Kadota's work '
Man who saw the abyss of death, Masao Yoshida and Fukushima Daiichi Nuclear Power Plant
', and was released on March 6, 2020 (Friday) .
It depicts what was happening at TEPCO's Fukushima Daiichi Nuclear Power Station during the Great East Japan Earthquake in 2011, and what kind of actions people were taking. Has become.
However, at the time of its release, the number of movie theaters was closed due to the influence of the
spread of new coronavirus infections and the spread of the 'emergency declaration' to prevent the spread of new coronavirus infection throughout Japan.
However, even if I wanted to see it, there was no way to see it.
For this reason, a limited amount of paid online distribution will be implemented.
The delivery format is streaming digital rental delivery (TVOD), and the price is 1900 yen including tax, which is the same as the general price of tickets. Distribution platforms are
Miller
,
Nico Nico Live
,
Amazon Prime Video
,
U-NEXT
,
Video Market
,
Hikari TV
,
GYAO! Store
,
Rakuten TV
,
crank-in!
Schedules such as
videos
.
At Miller, it is possible to use a pre-purchased ticket 'Mubichike advance ticket (
online
card
)' that you can purchase in advance and a digital movie watching ticket '
Mubichike day ticket
' that you can purchase even on the day of viewing. The purchased Mubichike advance ticket and Mubichike same-day ticket can also be used when re-screened at the movie theater after the situation has settled.
It is commonplace to see old movies on video distribution services. It is an unusual measure that you can watch a new movie being released. With the outbreak of the new coronavirus in 2020, this 'unusual measure' is being seen elsewhere.
For example, NBC Universal, which owns a major movie distributor, Universal Studios, has decided to distribute some new movies online.
NBC Universal will implement online distribution of new movies immediately after the theater release and before release-GIGAZINE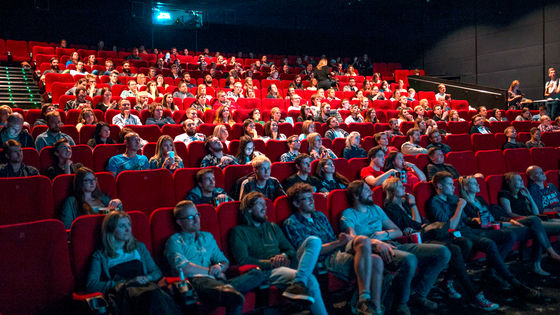 In Japan, the movie `` Are you sure you want to quit mom !? '' released on Saturday, February 29, 2020, is the first attempt in the history of Japanese movies, and is online distributed at the same time as the movie screening. . Since then, more than 1000 signatures have been gathered, and the online distribution period has been extended by May 31, 2020 (Sun). The appreciation price is 1500 yen, and it is treated as a rental for 48 hours. The viewing environment is iOS / Android / Apple TV / Roku / Chromecast.

Movie 'Can I stop mommy! ? 』(Aka:' Mama Yame ') Official Site

http://www.umareru.jp/mamayame/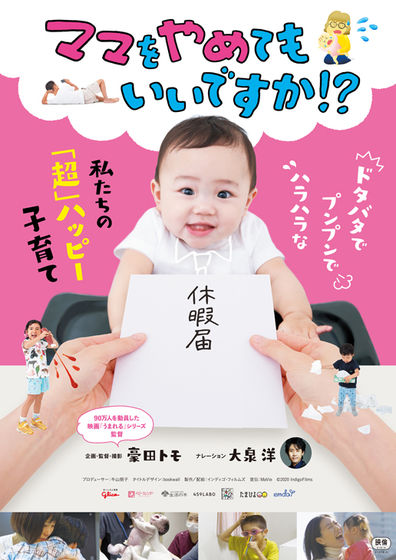 In addition, the movie ' Spirit 0 ' scheduled to be released on Saturday, May 2, 2020 has been decided to be distributed online alongside the theater release.

Movie 'spirit 0' official website

https://www.seishin0.com/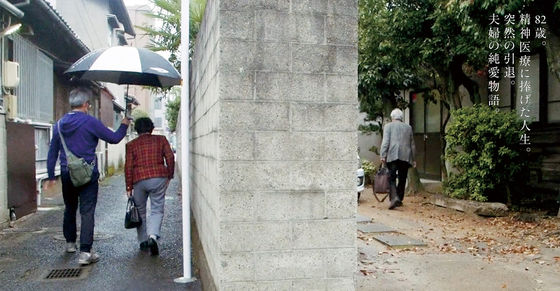 In the case of 'Spirit 0', it is revealed that the system is to create a 'temporary movie theater' where movie theaters in various places are connected on the Internet, and the viewing fee is distributed to the real movie theaters.

Temporary movie theater 'spirit 0'
http://www.temporary-cinema.jp/seishin0/

After appreciating the platform usage fee of about 10%, the appreciation fee will be distributed at 5: 5 between 'theatre' and 'distributor' like general box office revenue. After that, it will be further distributed by the 'Distributor' and the 'Producer'. Even if the movie theater scheduled to be screened is closed / closed due to various reasons, the movie will continue to be screened at the online movie theater, and will be subject to revenue distribution.

This is a 24-hour rental, and the viewing fee is 1800 yen. Delivery is scheduled until 12:00 on Friday, May 22, 2020.

The trial itself of paying online distribution together with the theater release was also seen in ' Mobile Suit Gundam UC ' etc. which was developed from 2010. I don't know what will happen after the epidemic of the new coronavirus has settled down, but in the future, even for large-scale works, there may be an option to develop simultaneous theater release and online distribution.

Addendum:
Online pre-screening will be held in the movie ' Khodorovsky's Psycho-Magic ', which was postponed to Friday, April 24th on Friday, May 22nd.

Urgent decision! !! Online pre-screening including donation of the movie 'Khodorovsky's Psycho Magic' started on April 24 (Friday)! !! -Notice | UPLINK
https://www.uplink.co.jp/news/2020/53460

The mechanism is similar to 'Spirit 0', and the sales of the distribution are evenly distributed to movie theaters scheduled to show this work in the future. The regular plan is 72 hours rental for 1900 yen including tax, and the donation included plan is 72 hours rental for 2500 yen including tax. In each case, the remaining amount after deducting about 25% as expenses will be distributed and distributed at the theater, but normally, the ratio of distribution 5: theater 5 is, but the donation plan is distributed at the ratio of distribution 4: theater 6. .

The delivery period is from 14:00 on April 24 (Fri) to 14:00 on May 21 (Thurs).

Emergency online screening of the movie 'Khodorovsky's Psycho Magic' | UPLINK ONLINE MARKET
https://uplink-co.square.site/psychomagic


in Movie, Posted by logc_nt