Employees dissatisfied with Amazon's new coronavirus infection measures start strike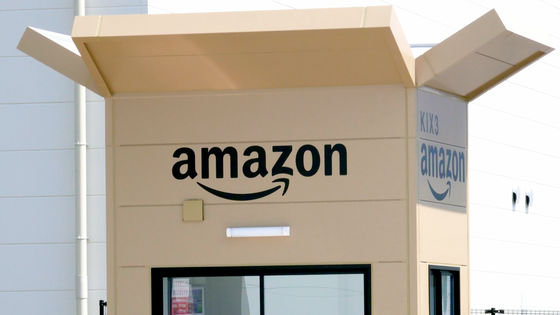 Some employees working at the Amazon fulfillment center in a huge warehouse, which is Amazon's logistics base, have struck out on Amazon's response to the new coronavirus infection (COVID-19). Employees have closed the fulfillment center for two weeks and are demanding a thorough cleaning of the facility.

Amazon warehouse workers walk out in rising tide of COVID-19 protests-The Verge
https://www.theverge.com/2020/3/30/21199942/amazon-warehouse-coronavirus-covid-new-york-protest-walkout

'Our objective is to temporarily close JFK8,' said Derrick Palmer, who has been working for the Amazon Fulfillment Center (JFK8) on Staten Island, New York, USA for four and a half years. Palmer and other JFK8 employees wear masks and bandanas, raise placards that read, for example, `` Alexa, please close and disinfect the building, '' and conduct strike-based protests. It seems to be.

#ProtectAmazonWorkers Demand:

Amazon pauses operations at JFK8 for thorough cleaning to CDC standards. @ NYGovCuomo we need independent OSH inspection now! #AmazonStrike

2 / pic.twitter.com/kBqbc7RyXO

— CPD Action (@CPDAction) March 30, 2020


The following movie shows the employees who strike and protest against Amazon.

#BREAKING : Over 100 Amazon employees at JFK8 warehouse walk off the job over @amazon 's dangerous response to protect workers from COVID19 in Staten Island.

???? #AmazonStrike #WhatWeNeed pic.twitter.com/z0mrUWmPfw

— Make the Road NY ???? (@MaketheRoadNY) March 30, 2020


'The spread of COVID-19 is a pandemic. Some people have literally lost their lives with the new coronavirus,' said Palmer. Sincerity And criticized Amazon's measures against COVID-19.

According to the international news media The Verge, 19 employees working at Amazon's warehouse in the United States showed a positive response. On March 19, 2020, at another Amazon distribution center in the same state of New York, one of the employees was found to be positive for a new coronavirus PCR test. This distribution center has been temporarily closed for on-site disinfection

However, Amazon does not decide to voluntarily close, and it says that it closes the facility only when there is a government order or protest from workers. 'It's very slow to notify other employees when Amazon employees show a positive response,' Palmer points out. According to Palmer, even if it turned out that a person who showed a positive response came out of an employee at Amazon warehouse, the employee was notified of the fact a few days later. On the other hand, among more than 4000 employees working in the warehouse, it has been revealed that the rumor that `` It seems that an infected person appeared among the employees '' spread immediately before there was a notice .

Amazon states that `` We have strengthened warehouse cleaning to respond to the spread of COVID-19 infection, '' but Palmer and other JFK8 employees said, `` Amazon's countermeasures are at the minimum necessary level Something far away. '

NOW: Workers at @Amazon 's JFK8 Fulfillment Center are going on strike due to the company's failure to keep them safe during the # COVID19 pandemic.

Tune-In to the #AmazonStrike on our Facebook LIVE: https://t.co/UrTHCXIRSc pic.twitter.com/vHTzcrqIaE

— Make the Road NY ???? (@MaketheRoadNY) March 30, 2020


According to Bloomberg of overseas news media, Amazon fired Chris Smalls who was hosting the strike of JFK8. Amazon communicated with an employee who was diagnosed with COVID-19 by Mr. Smalls and issued a statement that he was `` dismissed for violating safety regulations, including violating 14-day quarantine '' Announced. Smalls claims that he was fired for reprisals, saying, 'I'm outraged and disappointed, but I'm not shocked. Amazon keeps workers and communities safe, as usual. Instead of acting, it hides the problem. '