I ate a new menu of Otoya such as a saku fluffy cutlet and colorful bonito brochure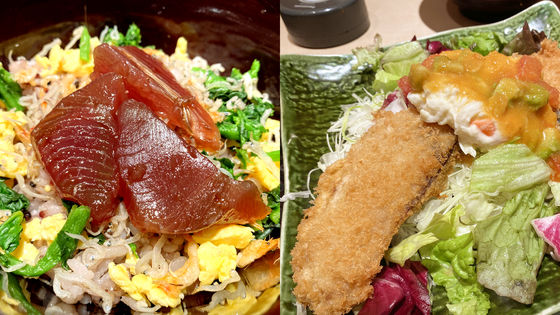 March 19, 2020, `` Katsuo colorful chirashi and Inaniwa-style udon '' using freshly caught bonito, and `` Sakufu fluffy cutlet set meal '' fried crispy fluffy fresh and greasy fried. It appears in Ootoya as a limited time menu from the day to May 26. I immediately ate two new menus using fresh fish at Otoya.

Bonito colorful handbill and Inaniwa-style udon (3 slices of bonito) | Menu Information | Ootoya

https://www.ootoya.com/menu/detail/003515.html
Sakufu fluffy cutlet set meal (2 pieces of cutlet) | Menu information | Ootoya
https://www.ootoya.com/menu/detail/003517.html
I came to Otoya, but I couldn't find any banners at the store to promote the new menu.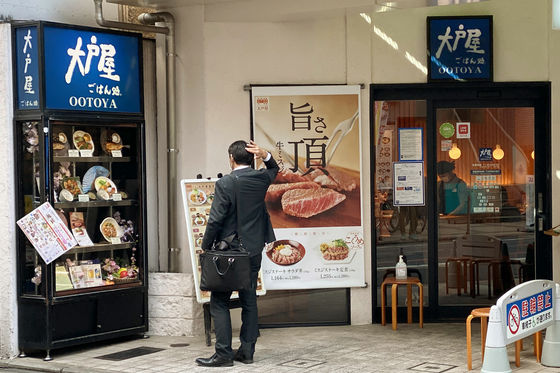 Orders are made using tablets placed in each seat, and in the 'limited time menu' of the tablet, we found 'Katsuo Colorful Chirashi and Inaniwa-style Udon' and 'Sakufu fluffy cutlet set meal'.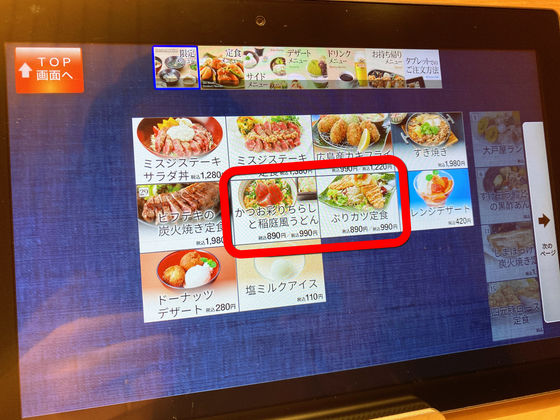 I will order it at once. 'Katsuo Akari Chirashi and Inaniwa-style Udon' is a set of bonito chirashi sushi and udon, with bonito cut out of 3 pieces and tax included 890 yen, and bonito cut 6 pieces with tax of 990 yen. The udon can be either cold or warm.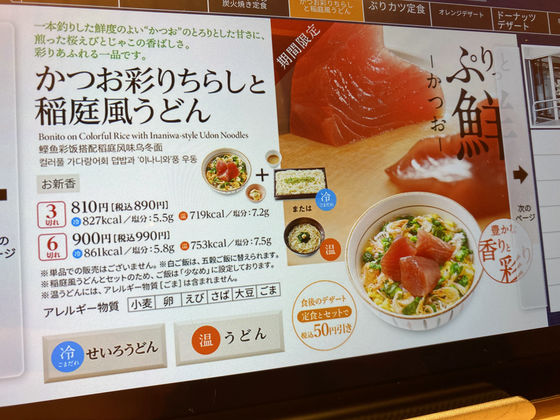 When ordering, you can choose the number of bonito, type of rice, amount of rice, dessert set, etc. At the time of ordering, the number of bonitos is `` 3 pieces '', the type of rice is `` five grains rice '', the amount of rice is `` small '', and the dessert set is `` no dessert '' as follows, so order it as it is did.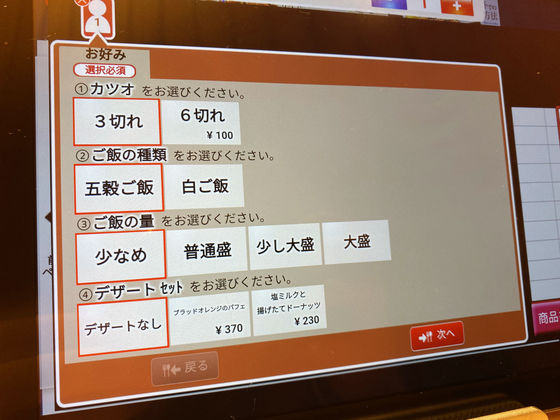 'Sakufu fluffy cutlet set meal' is not only a set meal (two pieces of cutlet: 890 yen including tax, three pieces of cutlet: 990 yen including tax), but also a single item (two pieces of cutlet: 700 yen including tax, three pieces of cutlet: tax included) 800 yen).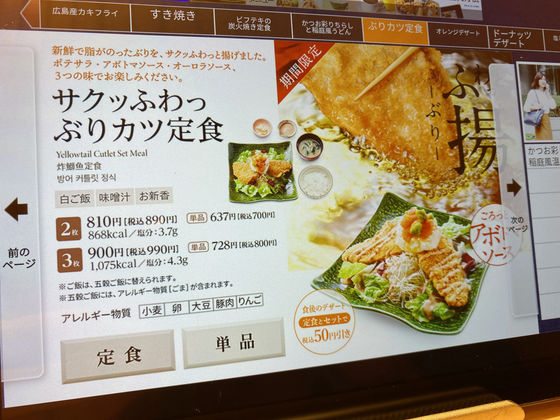 The ordered menu arrives in about 7 or 8 minutes. This is the 'Katsuo Aya Chirashi and Inaniwa-style Udon', and the udon is a warm one.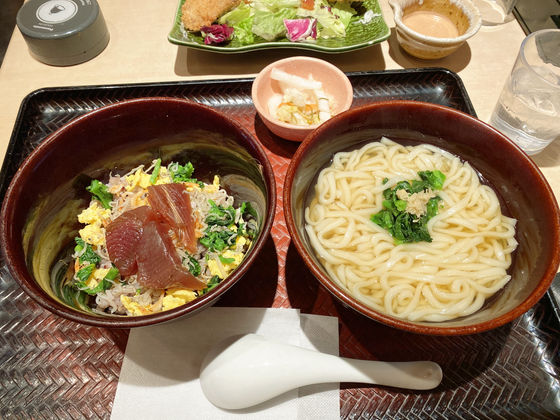 Garnish is pickled.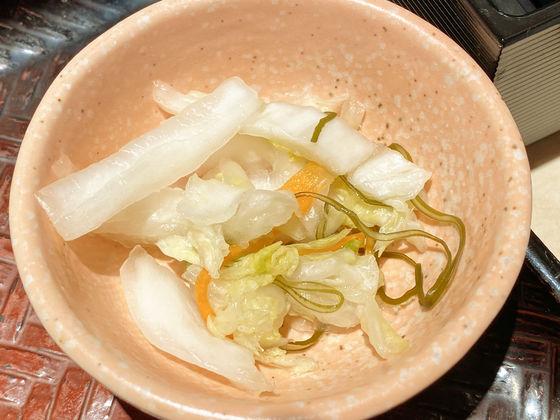 The bonito colorful handbill is colorfully finished with three slices of bonito soaked in soy sauce and rape, eggs, cherry prawns and jako.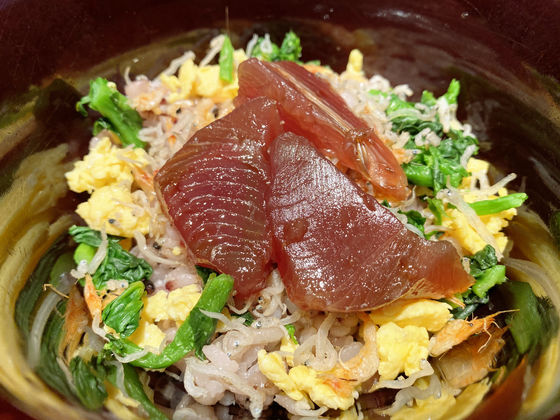 The bowl size
looks
like this when compared to the
iPhone XS case
.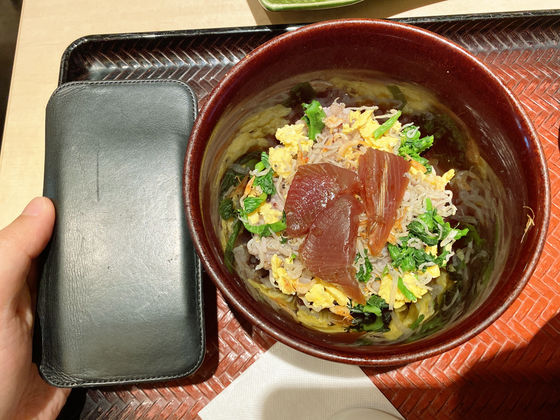 The bowl has depth.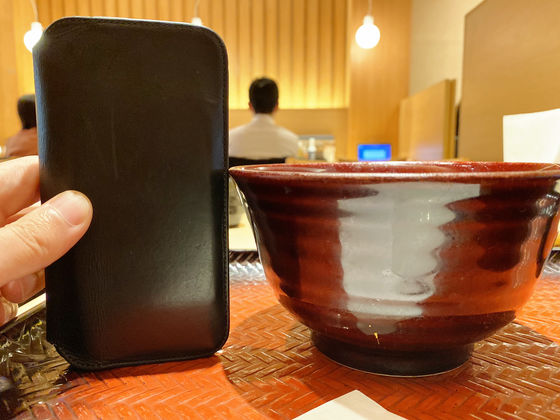 The bonito is soaked in soy sauce and you can enjoy the fresh bonito flavor. Although rape blossoms and potatoes are topped, the flavor and texture of cherry shrimp are characteristic except for bonito. The fragrant scent of cherry shrimp is an accent not found in other ingredients, and the ingredients are all softer overall and the crispy texture is comfortable.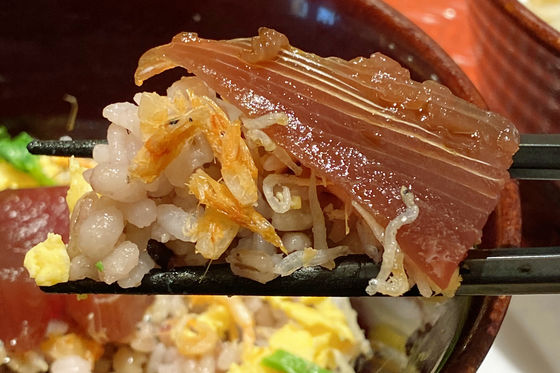 When the amount of rice is 'small', rice is so much served. There are only two slices of bonito, so people who are hungry seem to be able to increase the amount of rice when ordering.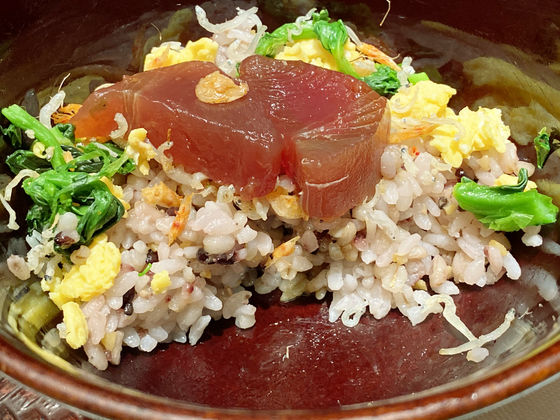 The set of Inaniwa-style udon looks like this. Topped with udon are rape and ginger.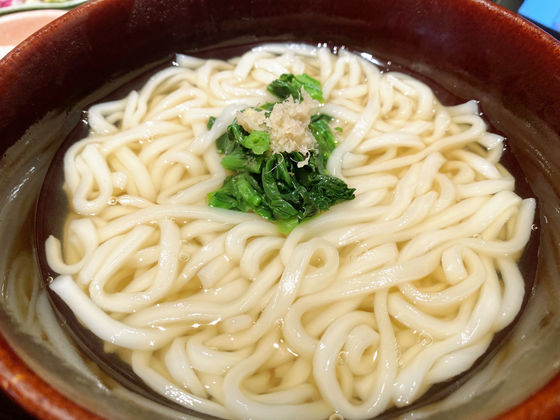 Noodles are thinner for udon because it is Inaniwa-style udon. However, I do not feel that much.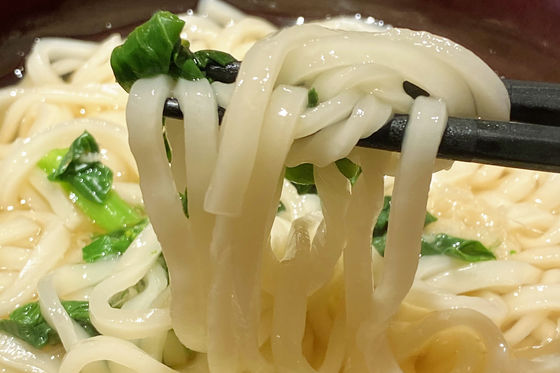 The broth is fairly thin, but if you eat a rich flavored bonito and then drink it, you can relax and enjoy the light taste. The thin broth and ginger go well together, making udon warm from the core of the body.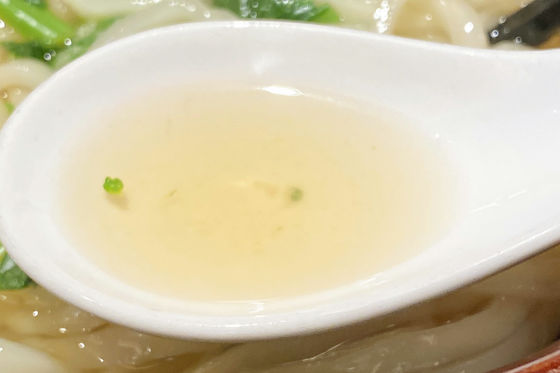 Next, I will try a single item of 'Sakufu fluffy cutlet set meal'. In the case of set meal, this comes with rice, miso soup and pickles. Aurora sauce is placed beside the plate.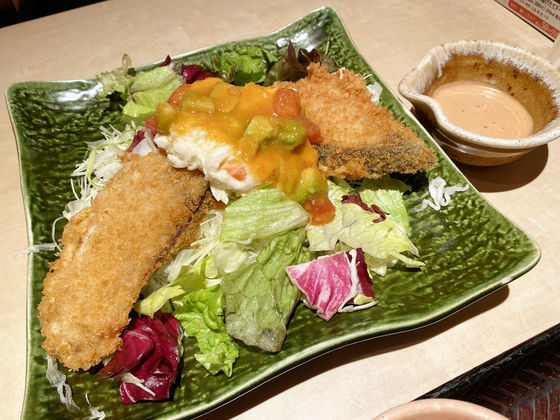 On top of the boiled cutlet are potato salad and atomato sauce that combines avocado and tomato with dressing specially made by Otoya.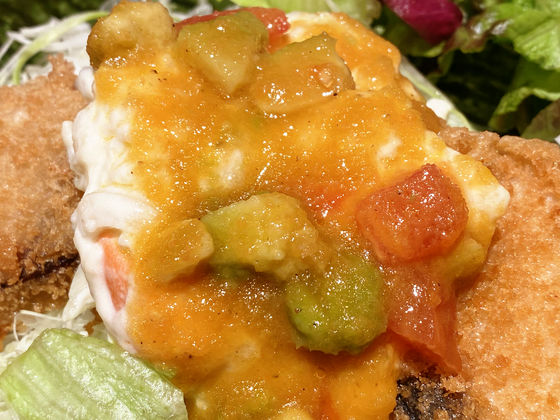 In addition, there are plenty of shredded cabbage and lettuce under the first cutlet.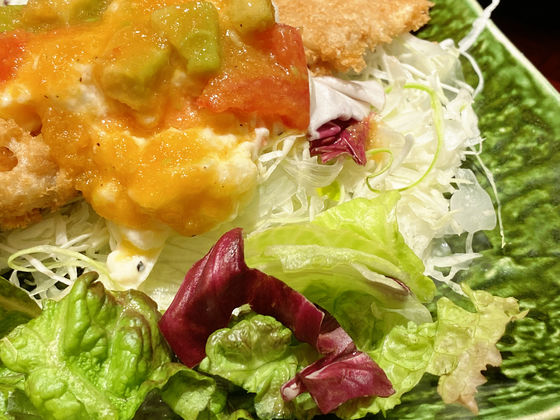 First, let's eat batsu cutlet with potato salad and abotoma sauce. Buri Katsu has a crispy outer garment, and the flesh inside is fluffy. As soon as you bite your clothes, the first scent spreads in your mouth and the abotoma sauce is completely hidden in the shadows. However, because the body itself is relatively light, it is a place where you want sauces and salt.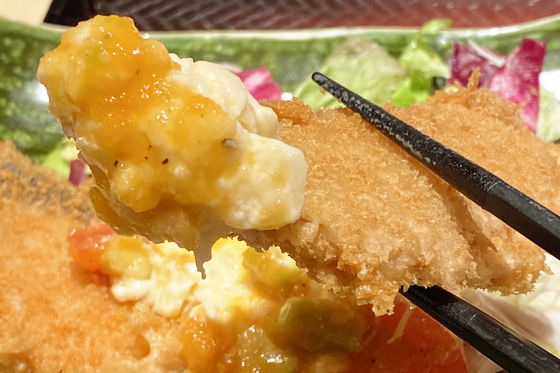 So put on the attached aurora sauce ...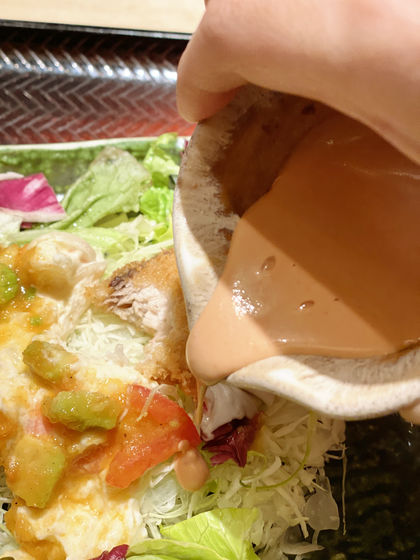 Pakuri. Aurora sauce has a stronger flavor than potato salad or abotoma sauce, and I personally felt that it had better compatibility with the burr cutlet. Potato salad and abotoma sauce go well with shredded cabbage. Eating a loose potato salad with shredded cabbage will make it lighter and fresher, and the chopsticks will progress.



In addition, 'Katsuo Airo Chirashi and Inaniwa-style Udon' and 'Sakufu fluffy cutlet set meal' are sold for a limited time until May 26, 2020.