Norwegian National Broadcasting starts streaming that cats continue to stream video relaxing in the room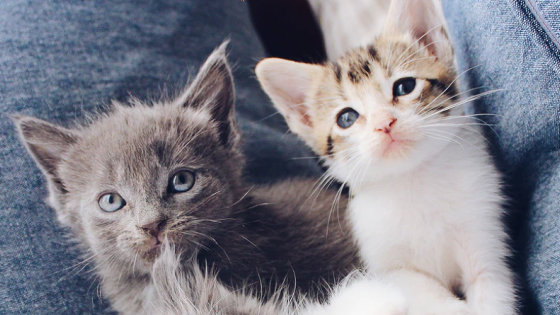 The
Norwegian National Broadcasting Service, which
continued
to
keep the fire burning in the fireplace
for 12 hours, has begun to stream the cats as they relax in the room with fixed-point observation.
NRK Alltid sammen
https://www.nrk.no/alltidsammen/
When you access the above URL, the embedded movie will be displayed, so click the play button.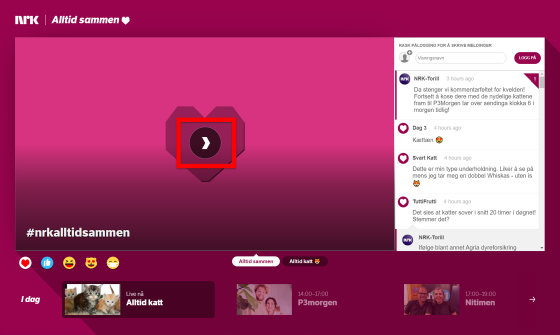 Then, the state of the room where the cat relaxed was displayed. The cat is curled up in the basket in the middle of the room, and you can see from the display at the bottom left of the screen that the cat is named 'Lova'. There seems to be a cat named Donkey, Hilda, Elias in the room, but I can only see one cat ...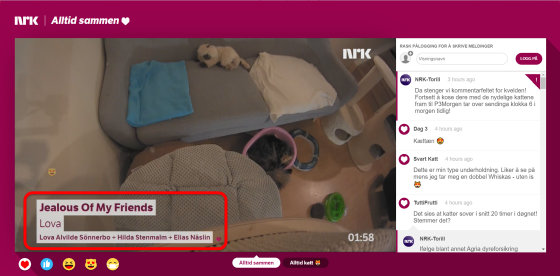 When I thought, the cat came to the feeding box located near the bottom right of the screen.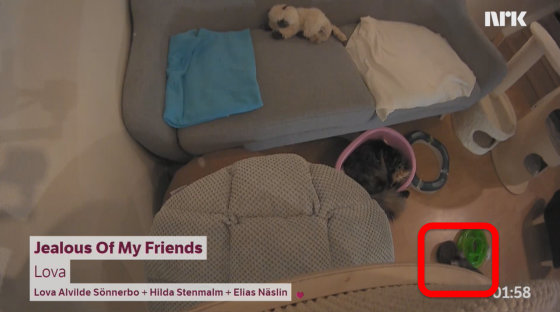 Another cat approached the donkey with the feeling of 'playing,' but she couldn't get her to play.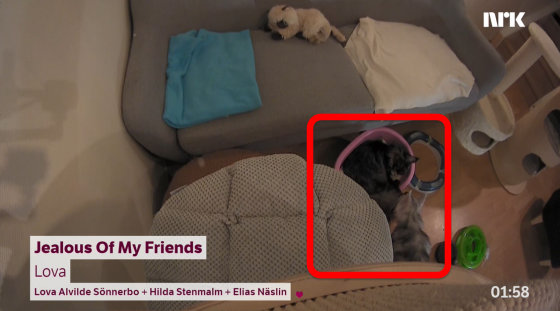 By moving the slider, you can also see the previous video. The camera captures the cat from another location, this time from a lower position.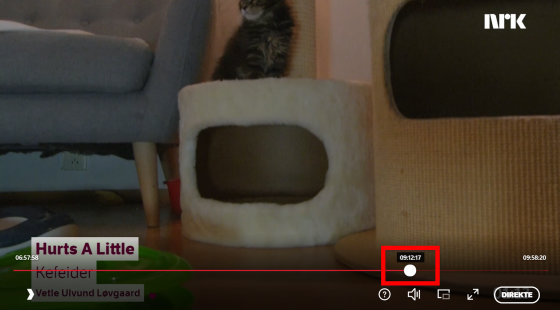 From another camera. I think cats are grooming at the bottom right of the screen ...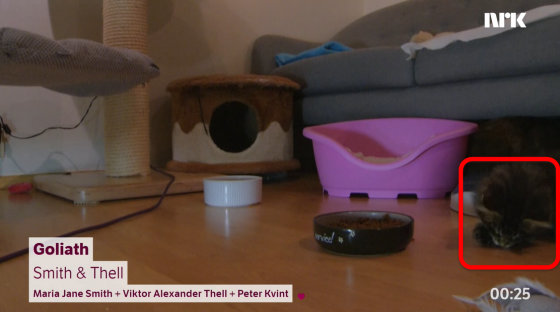 Another white cat has arrived.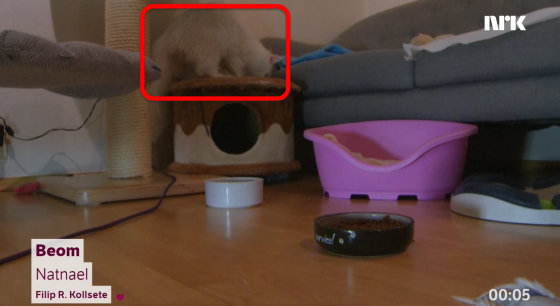 Still another room footage. A white cat goes into the room next door ...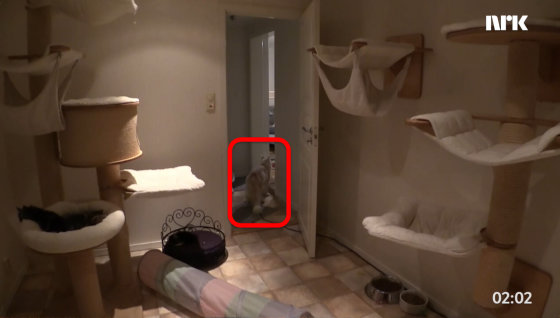 I came back with my friends.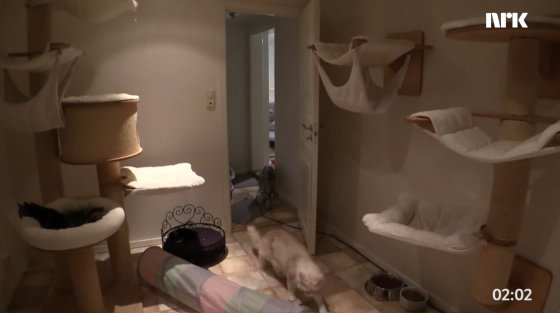 In addition, two kittens are attached, so the tension rises cutely ...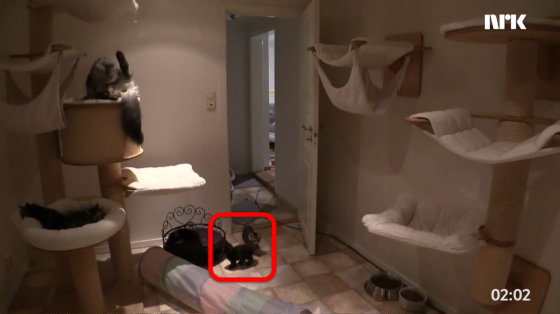 At the next moment, the screen was switched to a screen without a cat at all. You can't choose which camera to look at the cat from, and sometimes you just stare at the room without the cat, but that stiffness may be one of the pleasures.



In addition, there are icons and emoticons at the bottom left of the movie, and when you press this button at the moment when the cat is cute, you can enjoy a sense of unity with other viewers.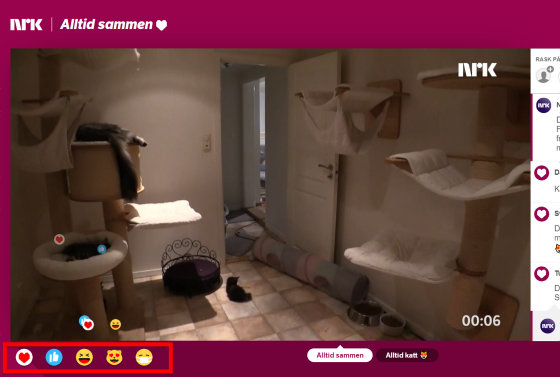 Also, since this movie is a kind of streaming, it may switch to another movie over time. If you want to see only cats, press the button 'alltid katt' (always a cat), and you can keep projecting just cats without switching the movie.