Suspicion that there is a version in which the anus is described in the live-action movie `` Cats '' has emerged, and on SNS, `` Publish the ass hole version Cats '' excitement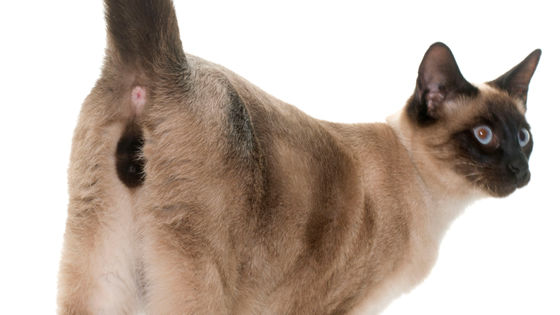 Alleged that there is an 'animated version' of the cats that appeared in the live-action movie '
Cats
' in 2019, which was talked about 'It is too early for humanity'. There are many voices on the internet that want an uncensored version.
Is There a Version of 'Cats' With Realistic CGI Buttholes?
https://www.vulture.com/2020/03/is-there-a-version-of-cats-with-realistic-cgi-buttholes.html
Fans beg for release of 'butthole cut' of 'Cats' movie
https://nypost.com/2020/03/18/fans-beg-for-release-of-rumored-butthole-cut-of-cats-movie/
The Cut Of 'Cats' With Buttholes Is The Only Version Of The Film We Want
https://goat.com.au/entertainment/the-cut-of-cats-with-buttholes-is-the-only-version-of-the-film-we-want/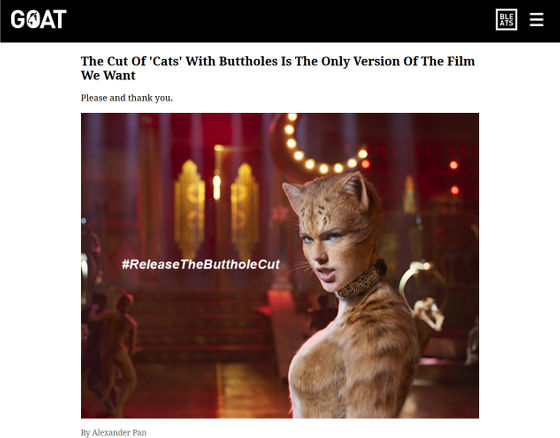 Released on December 20, 2019 in the United States, released in Japan on January 24, 2020, the live-action movie `` Cats '' is based on the original work of the same name known as one of the world's most successful musicals It is a movie. Unlike musicals that produce cat-likeness with costumes and make-up, movies featuring cats that are realistically anthropomorphized using the latest CG technology appeared to recall the eerie valley phenomenon , From the time the trailer was released, 'It is too early for humanity' has become a hot topic.

The live-action version of the topic `` CATS '' trailer with `` still too early for humanity '' has various meanings-gigazine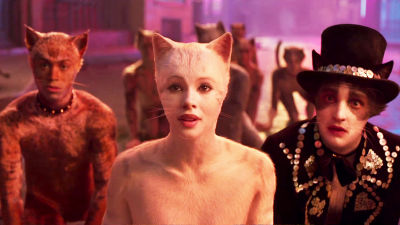 In addition, the rating after the release was not good, and the meta score on the movie and game review collection site Metacritic was 32 points out of 100 points . The rating score of movie review site Rotten Tomatoes is even lower, ' 20% .' The site ranks less than 60% of the works as 'the level at which rotten tomatoes are thrown on the stage', which indicates that '20%' is a badly evaluated item.

As a result, the box office revenue was $ 73.5 million (about 8.1 billion yen), and even the production cost of $ 100 million (about 11 billion yen) could not be recovered.

The movie at the theater ended in this way, the movie `` Cats '' which seemed to have dropped the curtain came to the spotlight again, working on the script of the 2013 action movie `` GI Joe Back 2 Revenge '' etc. This was triggered by a tweet by Ben Mekler, who is known for that.

Meckler posted on Twitter on March 18, 2020, 'I am desperately creating a book that talks about the secrets of 'Cats' exhaustively. With this, I can get over 'Cats'.' . 'Well, my friend's friend, VFX Producer, did a job to wipe out Cats' ass holes a few months ago. 'It means that there is an ass hole version.'

A VFX producer friend of a friend was hired in November to finish some of the 400 effects shots in @catsmovie .His entire job was to remove CGI buttholes that had been inserted a few months before.Which means that, somewhere out there, there exists a butthole cut of Cats

— Jack Waz (@jackwaz) March 18, 2020


Mr. Waz continued, `` Finding 'Cat's ass hole version' is my ultimate goal, '' tweeting, and hashtag `` #ReleaseTheButtholeCut (disclose the ass hole version) '' I attached. This is based on the hashtag '#ReleaseTheSnyderCut' that was born from the suspicion that the 2017 movie ' Justice League ' may have a Snyder cut version shot by director Zach Snyder who dropped out.

Finding this cut is my white whale #ReleaseTheButtholeCut

— Jack Waz (@jackwaz) March 18, 2020


The word `` white whale '' used by Mr. Waz to express `` ultimate goal '' is originally the captain of a whaling ship that appeared in the 1851 novel `` white whale '', his own piece It is a net slang that refers to a white whale that has been searched throughout his life for revenge that has broken his leg. Also, 'whale' has a similar pronunciation to 'hole', which means a hole, so there is a possibility of Mr. Waz's pun.

Mr. Waz's tweet became a topic such as replying that 'It is a hole in the Holy Grail (HOLE-Y GRAIL) rather than a white whale!' And 9707 'likes' were sent at the time of article creation, With the hashtag '#ReleaseTheButtholeCut', it quickly spread on SNS.

WHITE WHALE, HOLE-Y GRAIL !!!

— Ryan (@Murraypalooza) March 18, 2020


Seth Rogen, who wrote the script for the 2007 comedy movie " Super Bad Virgin Wars, " piggybacked, saying, "Please release the ass hole version of Cats!"

The Butthole Cut Release Of Cats !! Https://T.Co/C2VgPqSv1L

— Seth Rogen (@Sethrogen) March 18, 2020


Uncensored versions of 'Cats', such as posting to the director ' Ryan Johnson ' of the movie ' Star Wars: The Last Jedi ', 'The release of the ass hole version is exactly what we need right now.' 'Was a big sensation.

#ReleaseTheButtholeCut is exactly what we all need right now https://t.co/BhaROTRqLM

— Rian Johnson (@rianjohnson) March 18, 2020


However, it has been pointed out that the trueness of the information that 'cats' has a version depicting an anus is quite suspicious. Vulture, a news site that deals with entertainment information, is skeptical that 'friends of a friend working at VFX are the only sources you should never believe in after uncles working at Nintendo.' The fact-checking site Snopes.com has also been rated 'unfounded.'

Also, under Mr. Meckler who asked for undisclosed information, there was no 'cats with ass holes' from 'people in the VFX of' cats 'who wanted anonymity. However, it is true that there were a dozen or so scenes that happened to look like hairy women's locals and holes in the ass. There is a story about how to fix such problem areas by converting them from 3D images to 2D images. '

URGENT #ReleaseTheButtholeCut update / clarification, emailed to me by a CATS VFX crewmember who has asked to remain anonymous pic.twitter.com/nmta9CG08E

— Ben mekler (@benmekler) March 18, 2020


From this information, the news site GOAT states, 'The ass hole version may not exist technically, but there may be scenes that look like local or ass holes. The' #ReleaseTheButtholeCut 'movement With the growing momentum, the only job the production company has to do is to make it public, and maybe make more money than the original version. '

in Movie, Posted by log1l_ks