Tool released to jailbreak iPhone and install Android OS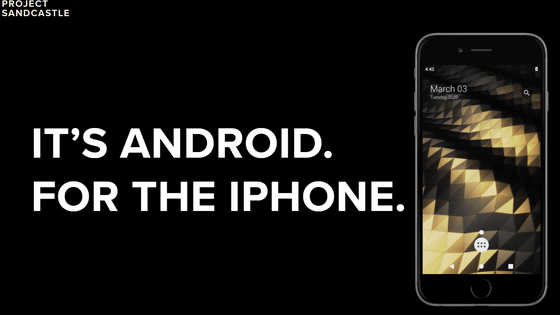 the iPhone
jailbroken
beta version of the tool
'Sandcastle'
that run the Android OS and
(jailbreak)
has been released.
Project Sandcastle
https://projectsandcastle.org/
New jailbreak hack lets you run Android on your iPhone 7-9to5Mac
https://9to5mac.com/2020/03/04/new-jailbreak-hack-lets-you-run-android-on-your-iphone-7/
Sandcastle can access the boot ROM of the old iPhone and install the Android OS on the iPhone 7 or iPhone 7 Plus using the tool `` checkra1n '' based on the jailbreak method that exploits the vulnerability of the
boot ROM
called `` Checkm 8 '' And that.
The following article details the vulnerability of the iPhone that Sandcastle uses.
A new method of jailbreaking iPhone 8 and iPhone X is discovered, modification by patch is impossible-gigazine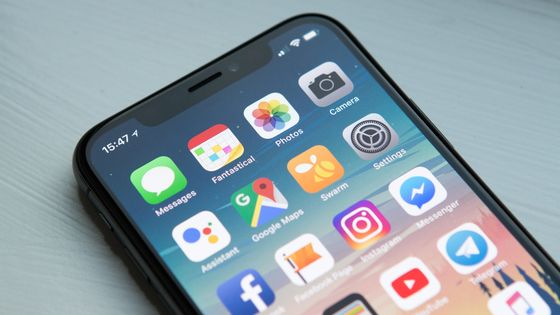 by
William Hook
Sandcastle only supports the iPhone 7 series at the beta stage, and even if you run Android, you can not use cameras, Bluetooth, mobile communication etc. The functions supported at this stage can be confirmed from the table below.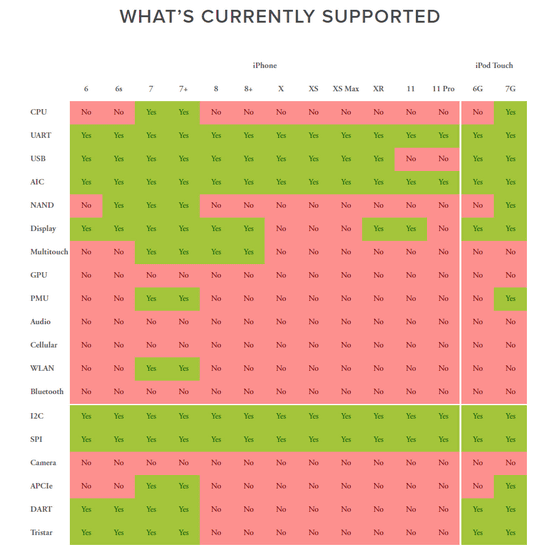 According to 9to5mac, which reports Apple-related news, 'Sandcastle does not support many features, but it is still a great achievement at this stage. Not only does Sandcastle develop forensic research, but it also says' Temporarily activate a second OS. You can do that on your smartphone. ' He says that he can use it, 'I usually use iOS, but temporarily start Android OS, handle confidential information, restart after finishing and completely erase the partition'.

In addition, Corellium developing Sandcaslte has been sued by Apple.

Apple sues a company that sells `` perfect copy '' of iOS-gigazine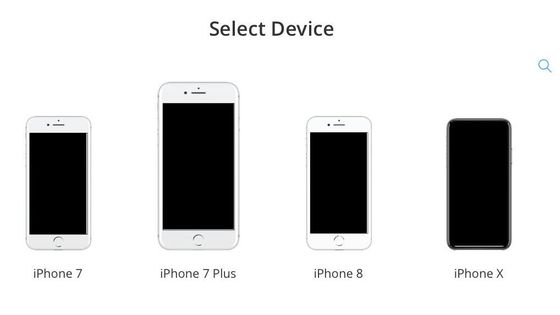 Sandcastle can be downloaded from the following, but 9to5mac wrote, 'It is obviously at your own risk. It is likely that there will be much more problems than normal jailbreak.'

Status — Project Sandcastle
https://projectsandcastle.org/status