The jailbreak tool 'Unc0ver' is compatible with iOS 14.3, and the latest devices such as iPhone 12 can also be jailbroken.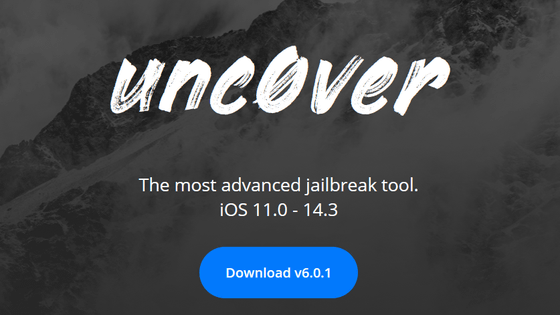 The popular '
unc0ver
' as a Jailbreak
tool for iOS has released the latest version, 'v6.0.0'. This latest version can jailbreak 'almost any iPhone,' including the iPhone 12, covering iOS 11 to iOS 14.3, the previous version of the latest version at the time of writing.
Jailbreaking app gets update to support iOS 14.3 and iPhone 12 • The Register
https://www.theregister.com/2021/03/01/jailbreaking_app_gets_update_to/
Unc0ver jailbreak tool works on most iPhones, including 12 --9to5Mac
https://9to5mac.com/2021/03/01/unc0ver-jailbreak/
Hackers use a vulnerability present in iOS 11-14.3 to jailbreak iPhones
https://www.techspot.com/news/88778-hackers-use-vulnerability-present-ios-11-143-jailbreak.html
New Jailbreak Tool Works on Most iPhones
https://www.darkreading.com/vulnerabilities---threats/new-jailbreak-tool-works-on-most-iphones/d/d-id/1340286
How to Jailbreak iPhone 12 Running iOS 14 to iOS 14.3 Using the Unc0ver 6.0.0 Tool
https://wccftech.com/how-to/how-to-jailbreak-iphone-12-running-ios-14-to-ios-14-3-using-the-unc0ver-6-0-0-tool/
On February 28, 2021 local time, version 6.0.0 of unc0ver was released.
It exploits the race condition of the vulnerability 'CVE-2021-1782
' confirmed in iOS to allow the code to execute with elevated privileges, thereby achieving a jailbreak. Apple has
fixed this vulnerability
in iOS 14.4 by stopping cryptographic signatures on iOS 14.3, preventing users from downgrading their operating systems.
unc0ver v6.0.0 is NOW OUT.

— @ Pwn20wnd (@ Pwn20wnd) February 28, 2021


Therefore, only iPhones that have not been updated to iOS 14.4 can be jailbroken using version 6.0.0 of unc0ver. unc0ver claims to have verified unc0ver version 6.0.0 on various iPhones such as iPhone 11/12/12 Pro Max, and unc0ver is the only jailbreak tool that supports the latest Apple devices.

Jailbreak requires some technical knowledge and the preparedness to miss new iOS features and security patches. In addition, there are many cases where apps that process confidential data, such as bank-related apps, cannot be executed on jailbreak terminals. 'Jailbreak clearly poses a significant security risk,' The Register warned. Jailbreak is a risky activity.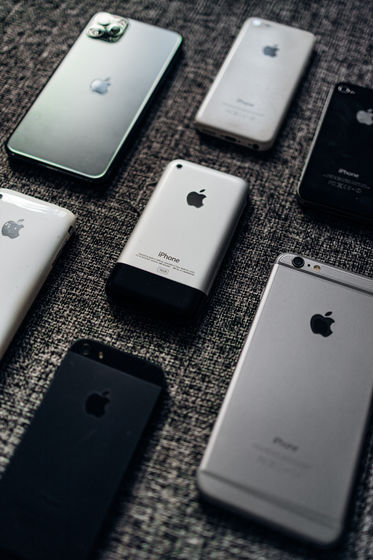 There are other jailbreak tools that support iOS 14, but only unc0ver supports the latest devices such as the iPhone 12. The renowned jailbreak tool, Checkra 1n, is the first jailbreak tool to support iOS 14, but it only works on older devices such as the iPhone 6s Plus and the original iPhone SE.

Jailbreak is legal in the United States, but it is in the gray zone in the United Kingdom. Apple's standards violate the iOS software license agreement. Also, if you jailbreak, you will not be able to receive Apple's warranty, but by returning the terminal to the factory default state, you will be able to receive the warranty again.

Jailbreaking iOS not only makes apps that aren't available on the App Store available, but also gives you access to 'more functional tools' that focus on file management and screenshot creation. In addition, the UI of the OS can be changed, which has the advantage of improving the customizability of the control center.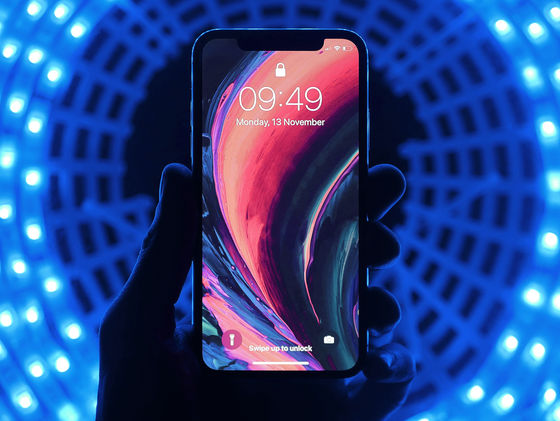 In addition, unc0ver v6.0.1 has also been released immediately, and jailbreak up to iOS 14.3 is still supported.

unc0ver v6.0.1 is NOW OUT with improvements to iOS 14 support.

— @ Pwn20wnd (@ Pwn20wnd) March 2, 2021