The release date of the live-action movie version 'Keep Your Hands Off Eizouken!' & Drama version broadcast decided, the first visual ban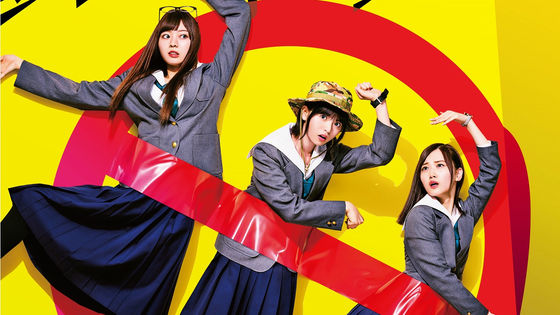 The release date of the live-action movie ' Keep Your Hands Off Eizouken! ', Which will be starring Asuka Saito, Mizuki Yamashita, and Minami Umezawa of Nogizaka46, was decided on Friday, May 15, 2020 . We have also decided to make a TV drama prior to the movie release.

Movie 'Keep Your Hands Off Eizouken! 'Official site

https://eizouken-saikyo.com/
In line with the release date, the following first visuals have also been released.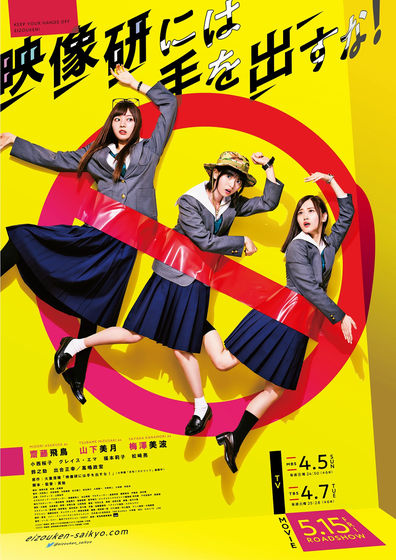 The extreme protagonist, Midori Asakusa (act: Asuka Saito), who creates various settings like 'hot water' with 'Set Life'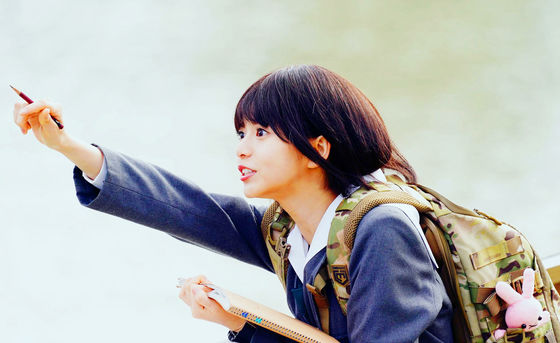 Born in a family of actors, he was a charismatic reader model, but he wanted to be an animator to express himself (act: Mizuki Yamashita)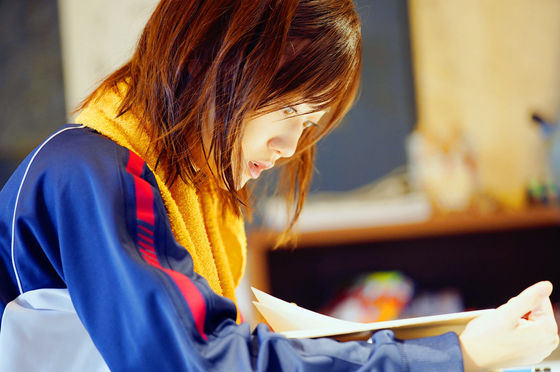 Sayaka Kanamori, a producer who has the talent to create an animation using talents of Asakusa and Mizusaki (act: Minami Umezawa)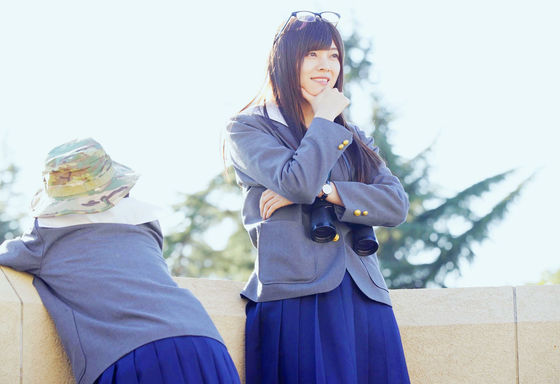 The three people will work hard to create the 'strongest world' at the 'Eizouken'.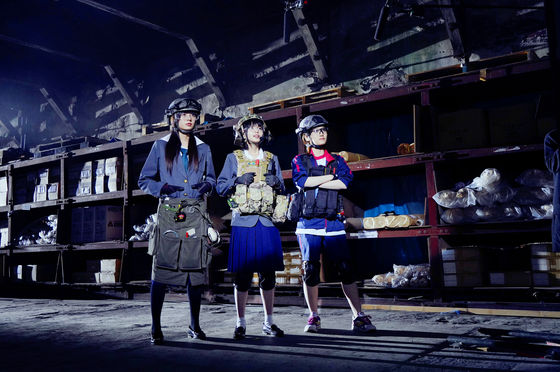 Standing in front of the Institute of Imaging Research is the "large student council," which manages and approves club activities.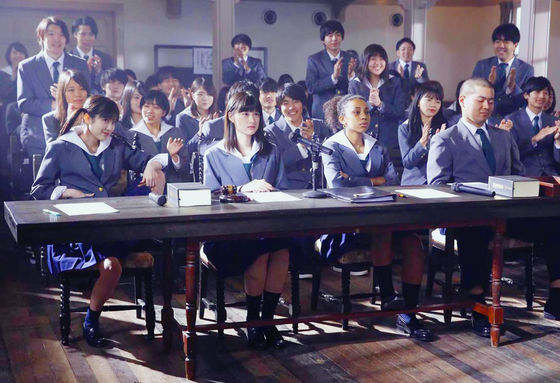 Toru Dotonbori, chairman of the student council (act: Sakurako Konishi)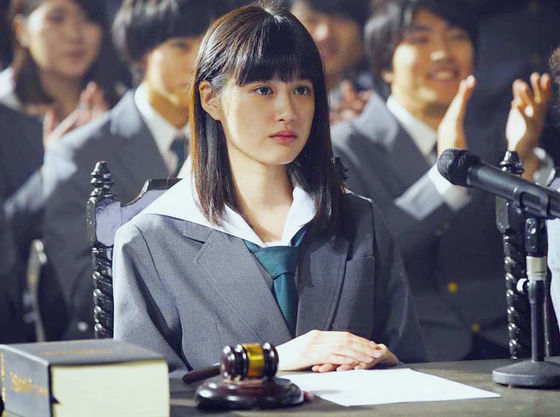 Sakaki Sowande, a powerful figure in the student council secretary (act: Grace Emma)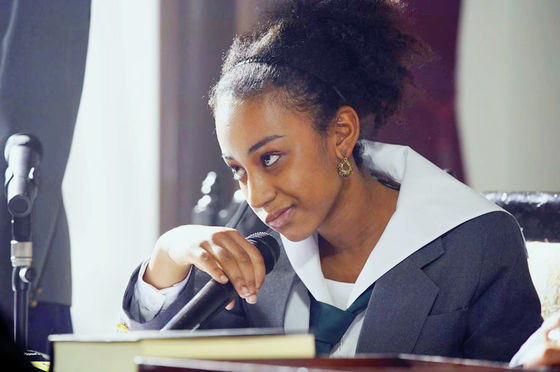 Shibahama High School's 'cutting captain', Kyu Ajima (act: Riko Fukumoto)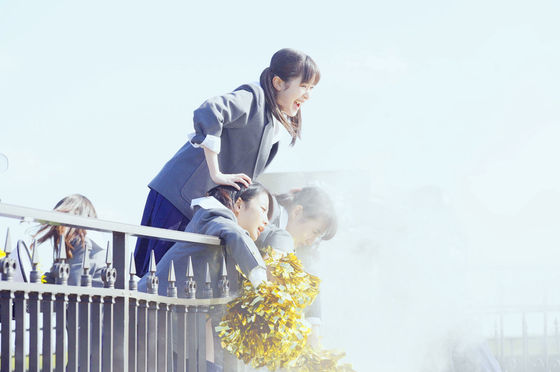 Asakusa is chased by black clothes.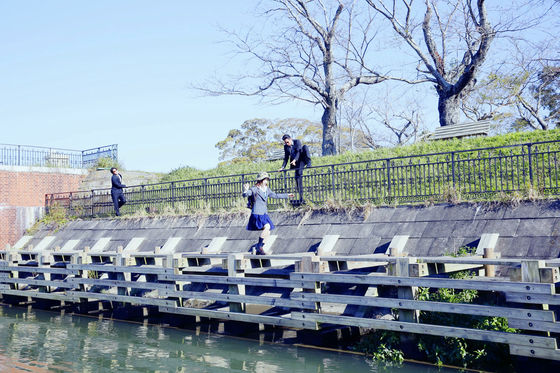 Will Asakusa and others be able to create an anime set in Shibahama High School, which is described as a 'public dungeon'?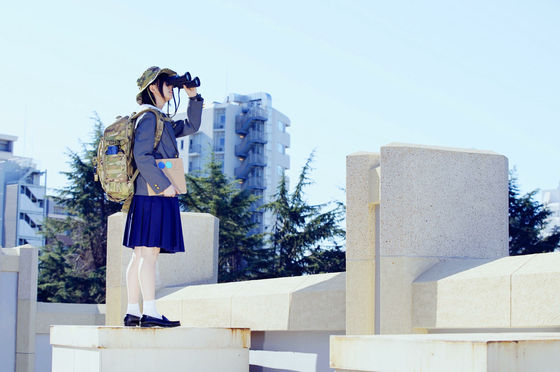 The TV anime version has been acclaimed since January 2020, the movie is released on May 15, 2020 (Friday), but to connect between them, from April 2020 TV in the MBS / TBS series `` Dramaism '' frame It has also been decided that the drama version will be broadcast. The drama will consist of 6 episodes, and the movie will be released from the weekend when the final episode of the drama was broadcast. MBS will start broadcasting every Sunday from 5th April at 24:50, and TBS will start from April 7th every Tuesday at 25:28.

The comments from each staff and cast, including those announced in the past, are summarized below.

'Keep Your Hands Off Eizouken!'
Okay, let's speak for your heart 'Don't you really say that !!!!!!!!!'
'Iken x Nogizaka46'? I'm different! !! This is a challenge from Nogizaka46! !! It's a big battle of the century called 'Nogizaka46 VS Video Lab'! !! !!
Nogizaka46 of 'national idol group'! !! Dare! !! It's in the opposite position, 'Keep Your Hands Off Eizouken! The most crazy choice to make a maniac comic into a movie with a niche of readers! !! !!
This is a grand prank and festival for adults! !!
I know that everyone involved, both me and the producers and directors who brought in the editorial work and plans, will be overwhelmed by this live-action! !! !!
Following 'Manga' and 'Anime', 'The Third Video Lab' 'Nogizaka46 live-action version'! !! !! What kind of delusion and art will the national idol Nogizaka 46 explode in the world of visual research! !! !!
Japanese movie industry! !! !! Do you have enough gunpowder stock? !! !! !! !! Keep in mind and wait! !! !!

Director English Studies:
'Are you really saying that?'
I thought when I first heard the story. 'Don't put your hands on the Video Lab!'
I suppose I carry the cross that touches the forbidden book.
If I had to do it, I would have to do 'I have never seen a video lab' that can only be done in live action!
I will hide in Nogizaka's back and try my best. Everyone, softly.

Asuka Saito Asuka Saito:
A work with a unique view of the world. I have never experienced such a world.
This work, in which the delusion of the author Sumito Owara and the world he wants to draw is fully drawn, left a huge impact when I first touched it.
what will happen? What should i do? I have no idea.
Is it possible to make a 'strongest world' live-action? I do not know. . .
What no one can imagine. If the live-action is really realized, the production team who achieved it is a genius.
Such a wonderful work. The author who draws what is inside me is a genius.
I appear in that work. For geniuses, there is no choice but to keep up.
I will study 'imaging laboratory', and I will do my best to perform my research so that it will not get in the way even if I step into the world.

Mizusaki Swallows Mizuki Yamashita:
When I touched this work, I was shocked that fiction was filled with dreams, hope and passion.
Anyway, the desire to create something big and explode my imagination is a work that never stops.
It is still unclear how to make this world of delusions and reality mixed with each other.
However, with the help of everyone in the production team, I can't help but be excited if I can create 'the strongest world I thought of' realistically.
I want everyone to feel a lively, fun, straight and refreshing day.
I will do my best so that I can draw a passionate and passionate visual research laboratory where the three people's senses collide!

The role of Sayaka Kanamori Minami Umezawa:
When I read this work for the first time, I was fascinated when I realized the world that was drawn in a painting I had never seen.
The world that I draw is created in this space. I feel that I have gained a great deal of power through this work because I have forgotten the challenging spirit and the attitude that I do not give in.
'The strongest world' created by Dengeki 3 daughters. We must not be excited to think that we can enter the world.
To be honest, can they really recreate that delusional world? What will happen?
I can't predict at all. The scale is so huge that I can't even imagine it in my head. But why is it worth doing? I feel.
While discussing with the production team and co-stars, I hope that you can add good spice to this work so that you can be a good partner of Asakusa and Mizusaki in a warm and unique atmosphere with Sayaka Kanamori's stab somewhere. I will do my best.
With Asuka and Mizuki, we hope to become the 'strongest three'.
I think it will be a great challenge for myself. I'm very excited. Please look forward to.

Toru Dotonbori Sakurako Konishi:
For me, who loves movies, dramas, and anime Etcetera, 'Don't mess with IKEN!' Was in the middle of my liking.
When I read the original story, I thought again, 'I like the world of images because it can break the line between dream and reality.'
This is a work full of such romance.
I'm Toru Dotonbori, a student council president who goes out to the Institute of Imaging Studies, but Dotonbori is also a dear character with his own justice and passion, so I hope you'll love it.
In the drama, a lot of unique club activities with various passions and commitments appeared, each confrontation was really interesting, and it was difficult to hold a laugh while shooting.
It was a lot of fun for me, who was the first person to shoot a full-scale drama, in a bright scene filled with the passion of the staff and cast.
You shouldn't look at what you're trying to do with all your might to go to your favorite things!
Please look forward to movies and dramas!

Sakaki Sowande Grace Emma:
When I read the original for the first time, I fell in love with the coolness of Sakaide Sowande!
When I was assigned a role, I was worried that I wouldn't destroy the image of the original Sowande, or above all, it was my first full-scale performance.
On the other hand, I was thrilled to see how the world of Image Research is expressed!
It was so much fun at the shooting site that my anxiety flew away!
The director and other cast members are kind, and I think it would be nice to convey that atmosphere.
I am really honored to be involved in a wonderful work. Please look forward to the strongest world!

The role of Nine Ashima Riko Fukumoto:
Wherever you look, Daido sensei's dream and romance are alive on the page.
It's a work that's forcibly dragged into that worldview ... a truly terrifying and fascinating work.
I feel pressured to express this attraction in live action, but I'm looking forward to seeing the 'strongest world' woven by the three daughters of Dengeki even closer.
Ashima, which I play, is the boss of the security department called the Slashing Captain of Shibahama High School.
Since it is not focused yet in the original work, I think it is a mysterious character among all of you.
While I was worried, I consulted with the director and created a character from scratch.
I tried to do my best, conscious of how I can express Ashima freely and interestingly, and what I can do.
It is the most violent work in my history.
Please look forward to the student council, No, don't put your hands on the video lab! !!

In addition, off-shots etc. when shooting live-action version are published on official Instagram.

Movie 'Keep Your Hands Off Eizouken! 』(@Eizouken_saikyo) • Instagram photos and videos
https://www.instagram.com/eizouken_saikyo/

◆ Work information 'Keep Your Hands Off Eizouken!'
Original work: Sumito Daido 'Keep Your Hands Off Eizouken!' (Serialized in Shogakukan 'Monthly! Spirits')
Cast: Asuka Saito, Mizuki Yamashita, Minami Umezawa, Sakurako Konishi, Grace Emma, Riko Fukumoto, Ryo Matsuzaki, Suzunosuke, Masayuki Deai, Masahiro Takashima.
Director: English study
Production Production: ROBOT
Distribution: Toho Imaging Division
©2020 「映像研」実写映画化作戦会議 ©2016 大童澄瞳/小学館
©2020 「映像研」実写ドラマ化作戦会議 ©2016 大童澄瞳/小学館