A huge Evangelion first machine with a total height of 2 meters appears at the One Fest venue, and it can be ordered with completely made-to-order production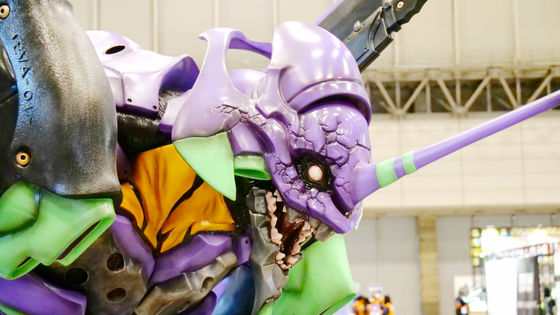 Since its airing in 1995, Neon Genesis Evangelion has long been popular. From 2007, a remake of the movie 'Evangelion New Theatrical Version' will be released, and in June 2020 the final version of 'Shin Evangelion Movie Version: ||' will be released The first machine appeared at the venue of
Wonder Festival 2020 [Winter] on
a scale of 2 meters in height.
[Wonder Festival 2020 Winter] Eva Booth, No.1 Attention Level! ART MASTER 3D EVANGELION first unit 2m size, order is available today. I was photographed surrounded by idols. Https://T.Co/u6kBuNyAs7 # Wonder Festival 2020 Winter # Evangelion pic.twitter.com/jUtbE7Qt9q

— Eva Info Official (@eva_information) February 9, 2020


An extraordinary presence comes from the Evangelion booth.



The huge first Evangelion was on display. As you get closer you can really feel the size.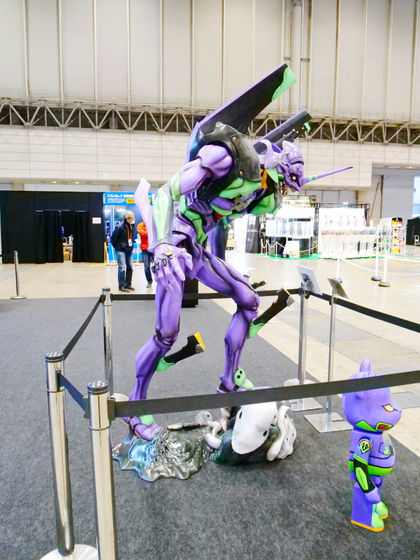 This huge first machine is
orderable
. The price is 1.58 million yen by tax and it is completely made to order.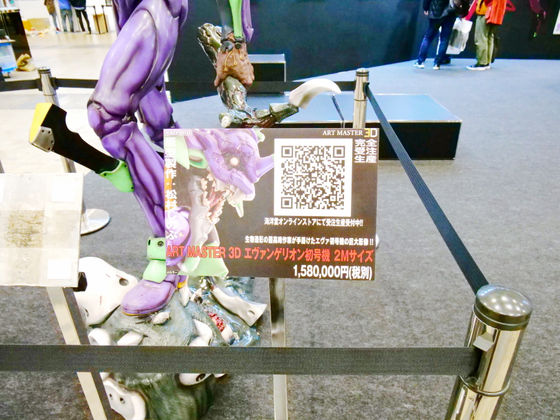 The material is glass fiber (FRP). Prototype production is Shinobu Matsumura, and planning, manufacturing and release are performed by Gomora Kick Co., Ltd., and sales are performed by Kaiyodo Co., Ltd.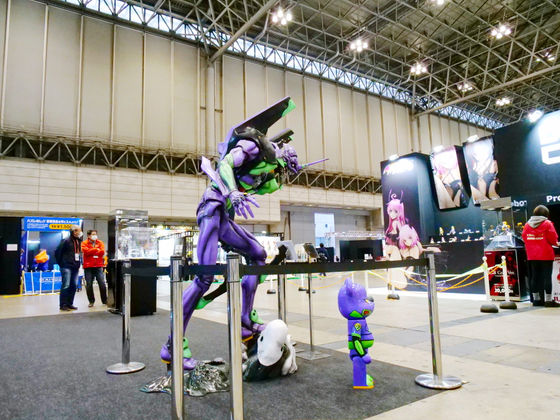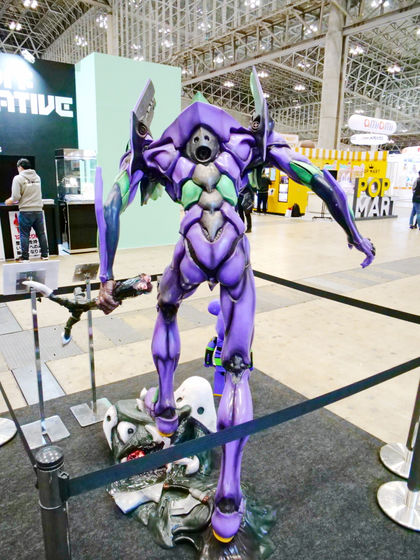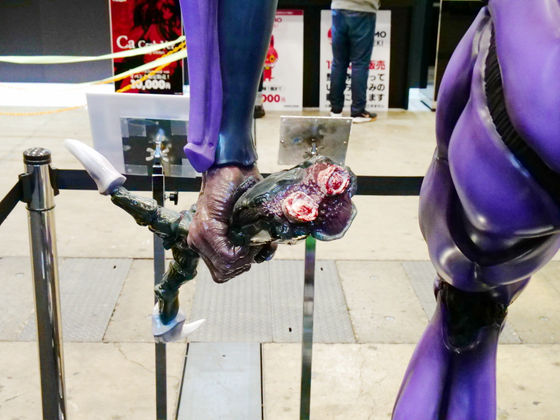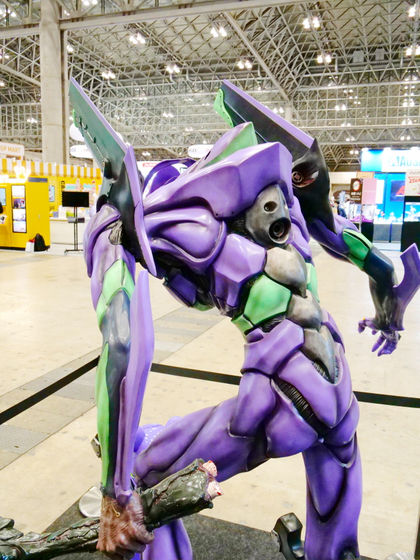 The size is large and the power of the face is perfect.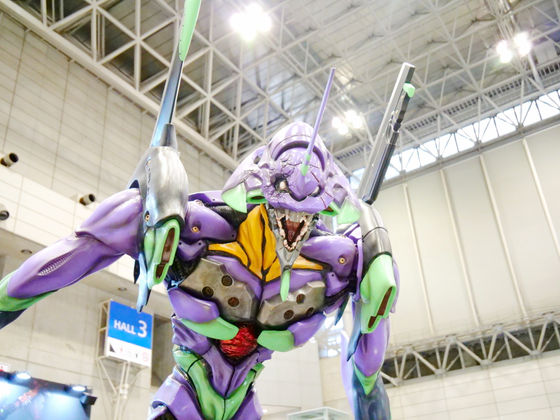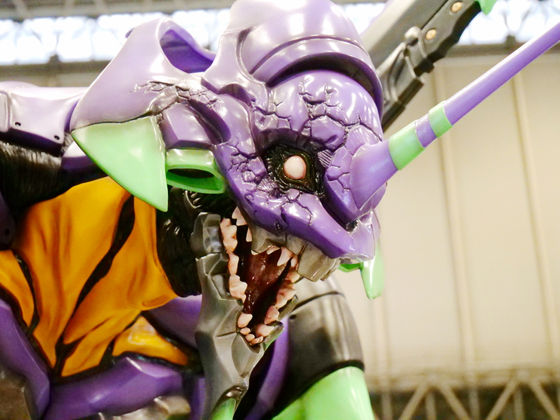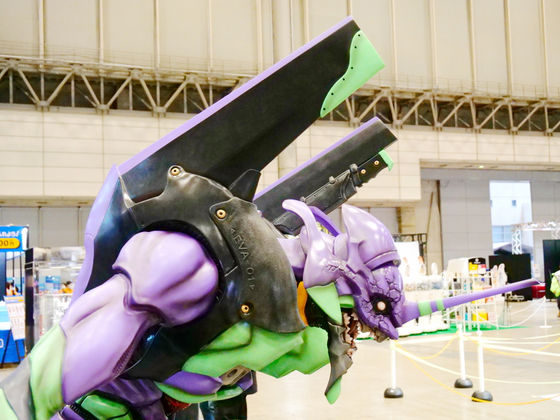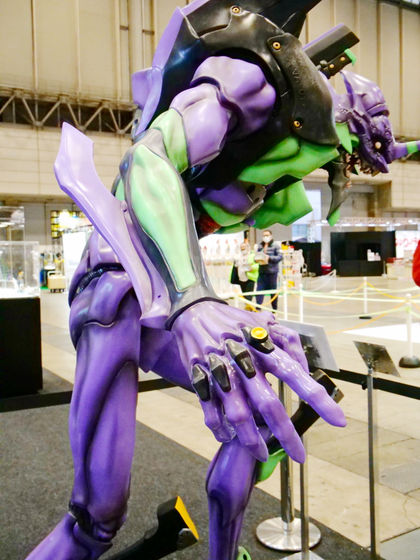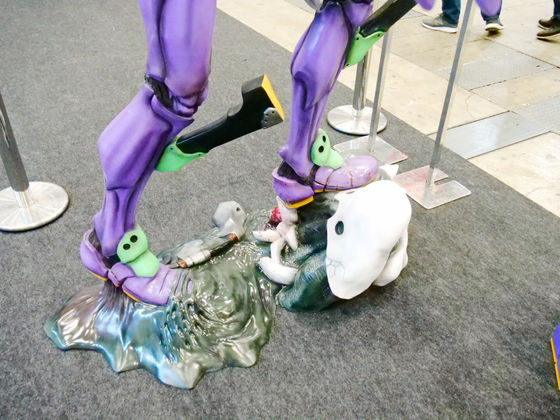 The first machine of 88cm size was also exhibited at the same booth. The weight is about 10kg, and the material is glass fiber + SLA + poly resin + magnet. Like the 2m size one, the prototype production is Shinobu Matsumura, planning, manufacturing and sales are Gomora Kick, and the sales agency is Kaiyodo. The price is
151,800 yen including tax
.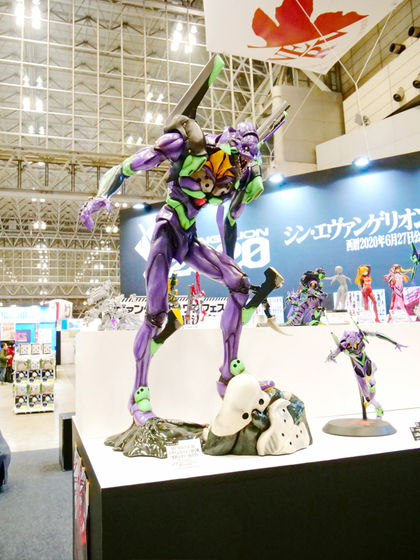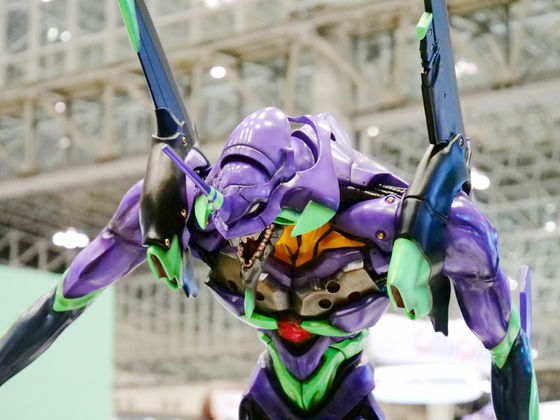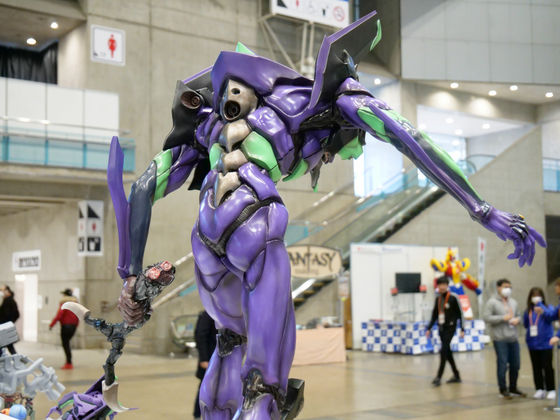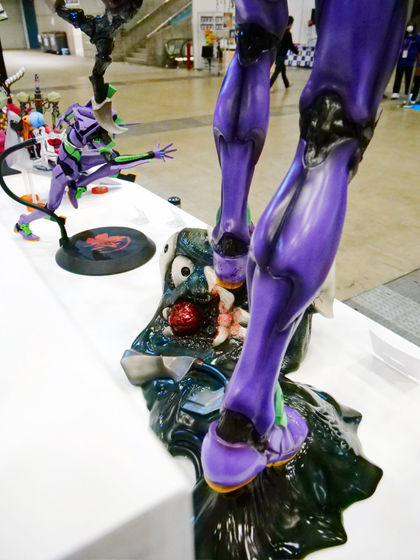 The feeling is likely to be paralyzed because I saw the huge version first, but if you think calmly, it is very large even at 88 cm size.


[Wonder Festival 2020 Winter] Eva Booth d Exhibit. ART MASTER 3D Evangelion first machine 80cm size! The front 2m is too big and is called 'small one', but it is not small at all!
This is also accepting reservations. Https://T.Co/3KQdJd9y44 # Wonder Festival 2020 Winter # Evangelion pic.twitter.com/D2hikUskIZ

— Eva Info Official (@eva_information) February 9, 2020


In addition, even if you have never seen Evangelion, the official has prepared a summary movie that can review all three of the new movie version so far in about 5 minutes each, about 15 minutes in total, If you check only this, you can enjoy the final version of 'Shin Evangelion Movie Version: ||'.

Up to now 'Evangelion New Theatrical Version: Introduction'-YouTube


Up to now 'Evangelion New Theatrical Version: Break'-YouTube


Up to now 'Evangelion New Theatrical Version: Q'-YouTube


In addition, on February 9, 2020, episodes 1 and 2 of TV animation are released free of charge, and a digest movie that has been compiled in three minutes with three new theatrical versions prepared by director Hideaki Anno has been prepared. 'Is the new theater version finally completed ...?'


???? YouTube Update ▶ ️Neon Genesis Evangelion Episode 1 'Apostle, Invasion' https://t.co/4tajgtHMjj
▶ ️Neon Genesis Evangelion Episode 2 "Unknown, Ceiling" https://t.co/LicwBiQ5kh
▶ ️ "Evangelion New Theatrical Version"
* Published in `` Operation 0706 '' Hideaki Anno Editorial digest https://t.co/LukCtRMYO2 # Eva

— Color Corporation (@khara_inc) February 9, 2020