Samsung's invisible keyboard `` SelfieType '' movie makes the future feel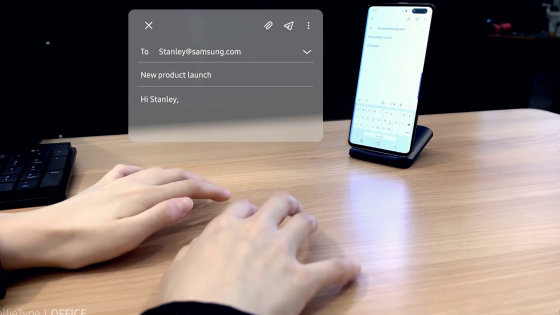 Samsung has unveiled its invisible keyboard 'SelfieType' at the world's largest consumer electronics trade fair '
CES 2020
', where gadgets equipped with the latest technology and their prototypes will be released. On Samsung's YouTube channel, movies using SelfieType, which can be said to be the 'new future form' of smartphones, are released.
Samsung Electronics to Showcase Successful 'C-Lab Inside' Projects and 'C-Lab Outside' Start-ups at CES 2020 – Samsung Global Newsroom
https://news.samsung.com/global/samsung-electronics-to-showcase-successful-c-lab-inside-projects-and-c-lab-outside-start-ups-at-ces-2020
SelfieType-YouTube
When I hit the keyboard at the PC in the office ...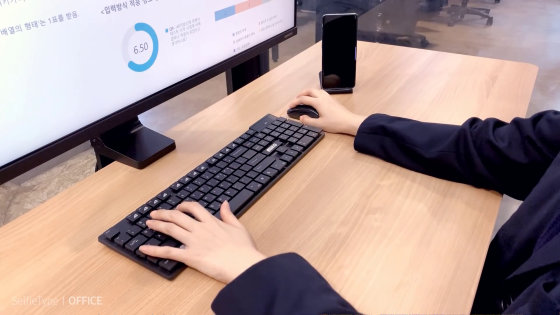 A nearby smartphone receives the email.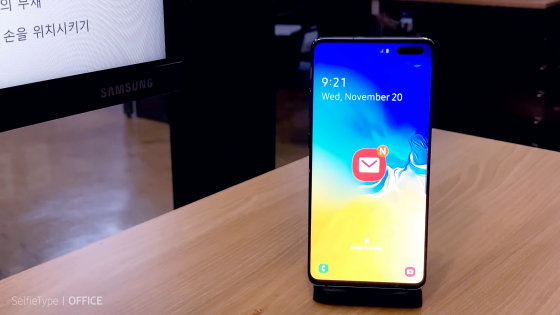 Then, the person who was heading for the PC turned to the smartphone screen.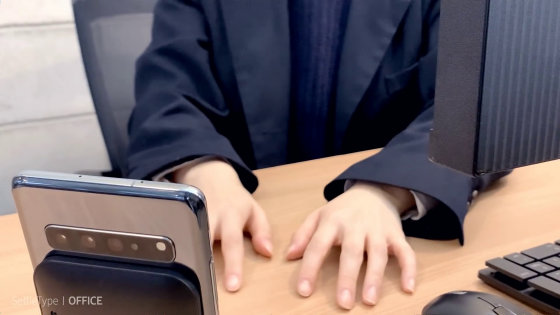 There is no keyboard in front of the smartphone, but your hand replaces the keyboard, and letters are typed in just by tapping the desk with your fingers.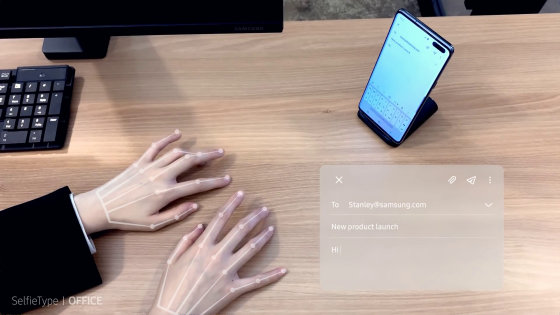 Write down the contents of the meeting with the tablet up. The keyboard is difficult to carry, but SelfieType is very convenient because you can use it anywhere.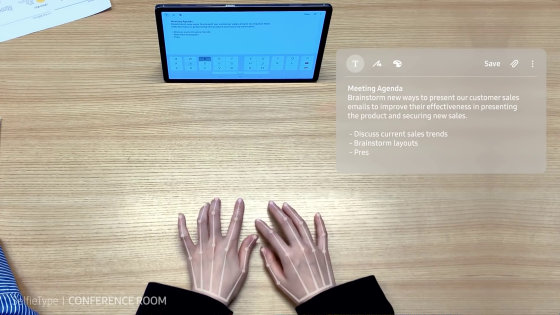 Even when you are having tea in a cafe without a PC or tablet, you can take immediate action.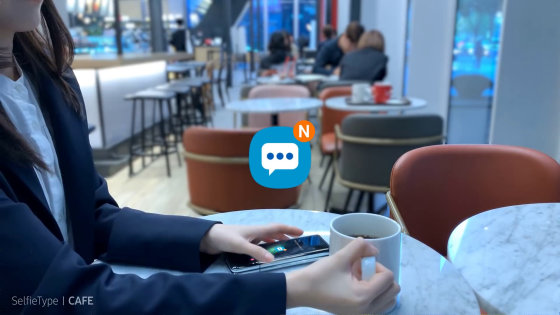 Open the
folding smartphone
...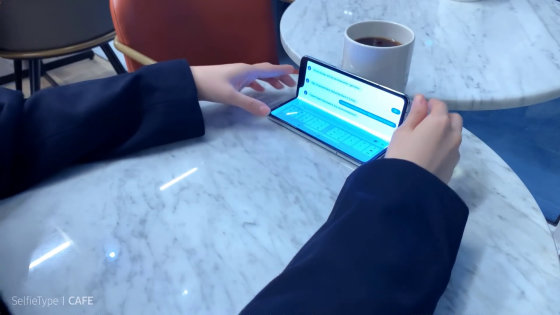 Tap the invisible keyboard to reply to the email.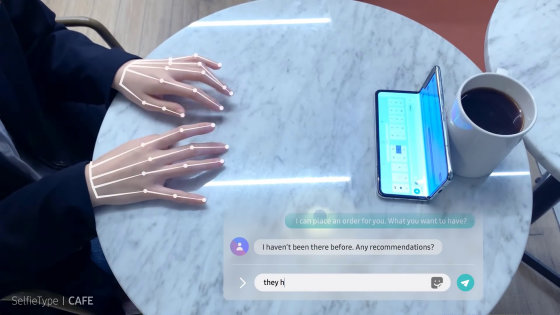 In addition to tapping the keyboard, you can use hand gestures instead of the mouse.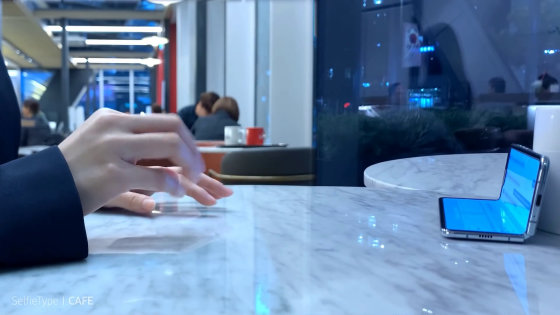 SelfieType is a virtual keyboard using the smartphone's in-camera. The original 'SelfieType AI engine' analyzes the movement of the fingers and converts it to a QWERTY layout keyboard.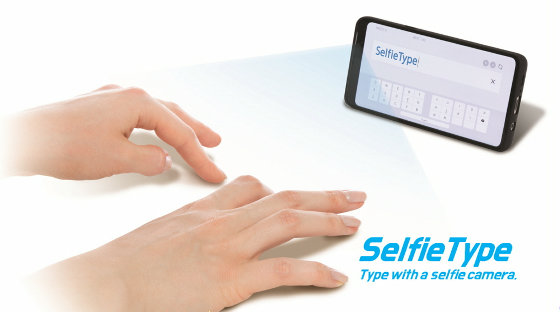 You can check how the prototype actually exhibited at CES 2020 is used from the following movie. Although it is a prototype, it looks like it is already at a working level.


[CES 2020] C-Lab Inside: SelfieType-YouTube
A man who moves his hand at the booth where SelfieType is displayed.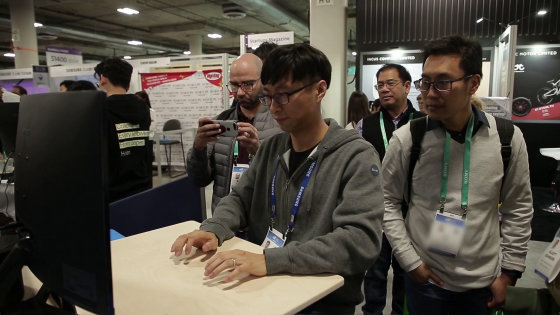 There is a smartphone under the PC in front of you.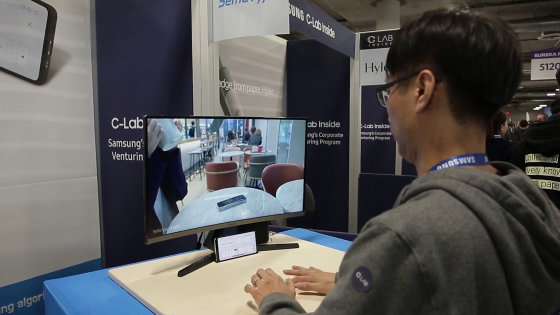 This is the keyboard screen. You can see that AI detects the position and movement of the finger.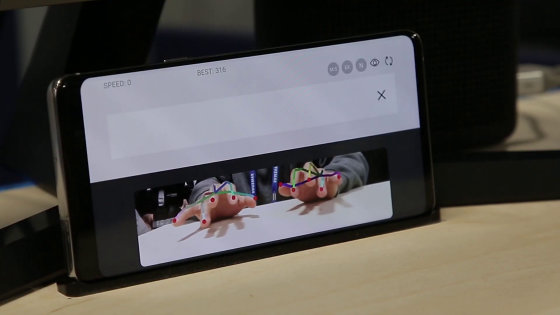 The dots on the fingertips repeatedly turned red and yellow.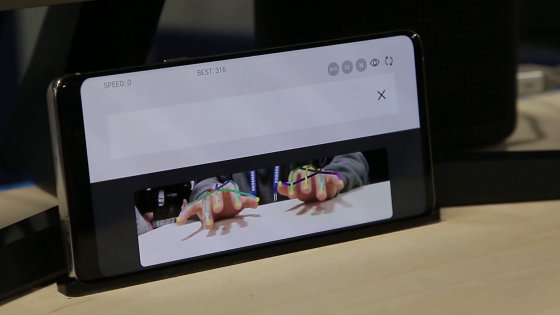 The screen was actually typed without typos.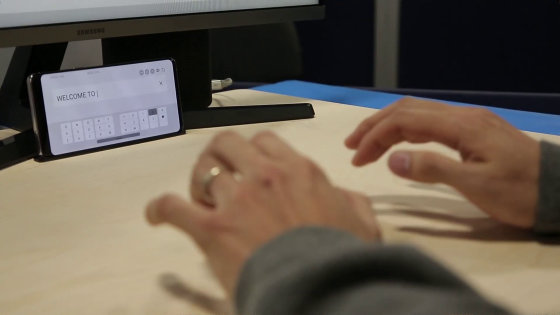 In addition, SelfieType was born from Samsung's research program C-Lab Inside , and it is undecided at the time of article creation whether or not it will be commercialized and when it will be sold.