`` Corruption case by police dog '' that steals stuffed animals for charity is discovered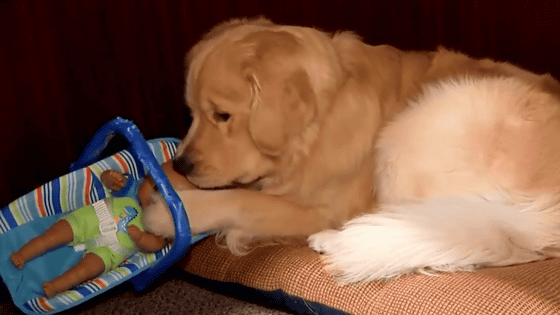 It was discovered that a
therapy dog
working for the Franklin City Police Station in Massachusetts, USA, 'dressed' on a plush toy for charity.
Ruh-Roh! Franklin police dog caught stealing from toy donation bin
https://www.boston25news.com/news/franklin-police-dog-stealing-toys-donation-bin/3PZDTKQJWVGTZFOWVWJ7I6AW4I/
The incident was discovered around December 19, 2019, ahead of Christmas. The Franklin Police Station kept toys and other items in the station to donate to the
Santa Foundation
, which is conducting free gifts to disadvantaged children in nearby areas, including the city.
However, it was discovered that a stuffed animal that had been stored in an extremely safe place inside a police station was stolen. The officer began an investigation and found that Ben, a Golden Retriever therapy dog working at the station, was carrying away the stuffed animal.
Franklin City Police had filmed the entire crime.
Ben holds a basket with a baby doll.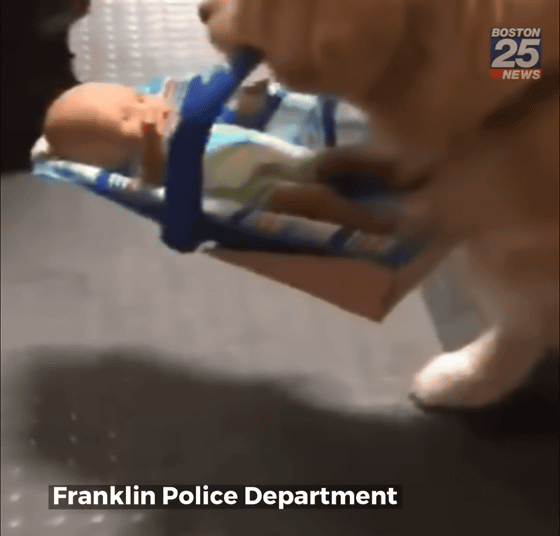 Ben moves around the station, holding his basket.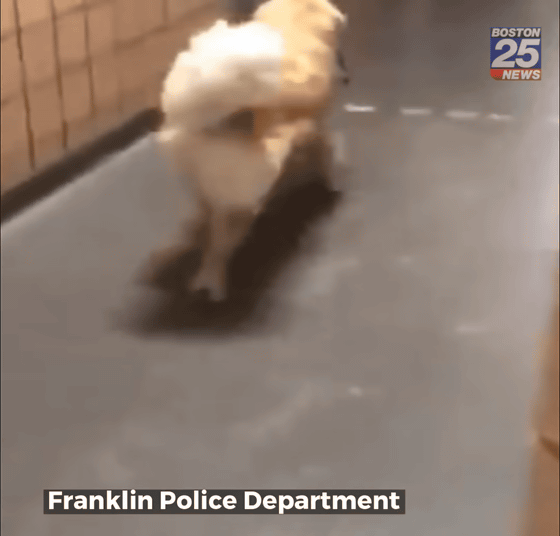 Enter a room ...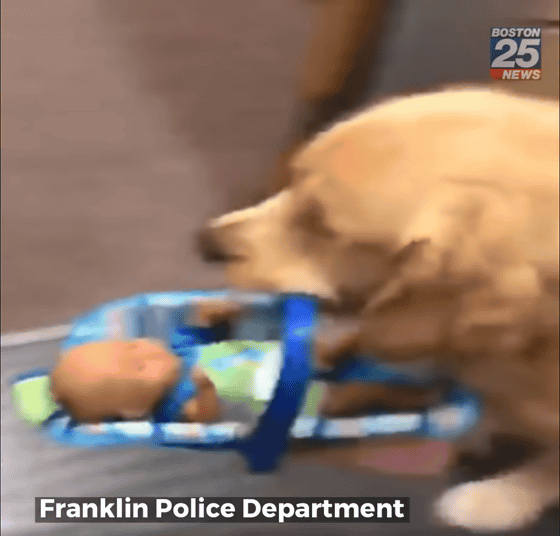 Under the desk. A closer look revealed that other stuffed animals were also hidden under the desk, and that Ben had committed multiple offenses.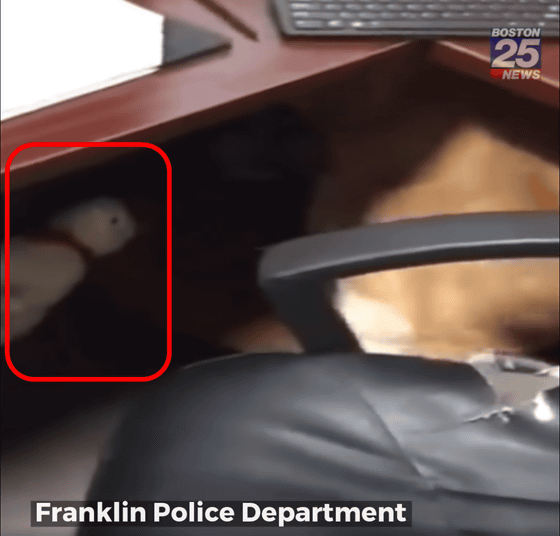 At the time of his arrest, Ben didn't seem to reflect on him, but rather looked proud, but Franklin City Police do not plan to file the theft case.

James Mill, Deputy Director of the Franklin City Police, explained, 'When I saw the toys, I thought Ben thought,' It's all mine! ' Some officials have worked very hard to secure them, 'he said, deciding to keep Ben out of the gift storage room.

Ben is loved by everyone and is very popular in the station, and Mill's deputy director says, 'When Ben enters the room, it seems that the light is turned on.'

In addition, many people who saw this news said that they gave Ben a Christmas gift, and that Ben spent a special Christmas holiday surrounded by many stuffed animals.

Merry Christmas from Ben Franklin and the FPD! Ben is home enjoying his day off today and celebrating (by napping) .Ben says thank you to everyone who sent him a gift, and everyone who has wished him good health (and criminal rehabilitation) in the new year! pic.twitter.com/NfLfK58Qvs

— Franklin Police (@franklinpolice) December 25, 2019