A chaotic event occurs in which AMD publishes a false rendering image of Microsoft's next-generation game machine `` Xbox Series X ''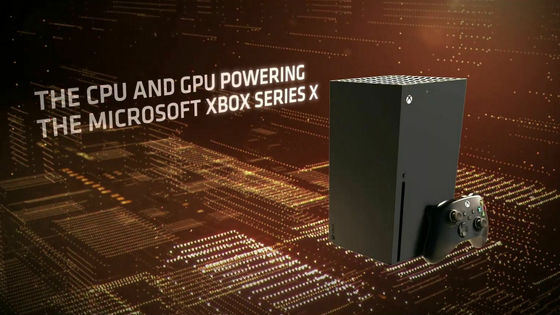 Microsoft announced in December 2019 that the official name of '
Project Scarlett
', which has been advanced as a next-generation game console development project, will be '
Xbox Series X
'. The fake rendering image of the next-generation game console that will be released from this Xbox Series X has been talked about at
CES 2020
, the world's largest technology trade fair.
AMD just admitted it showed us a fake Xbox Series X render-The Verge
https://www.theverge.com/2020/1/6/21053989/microsoft-xbox-series-x-rear-ports-connectivity-amd-ces-2020
According to Microsoft, Xbox Series X is just a generic term for next-generation game console development projects, and multiple models will be released like Xbox One / Xbox One S / Xbox One X. The first product to be released as such an Xbox Series X is scheduled to be released with AMD microarchitectureZen
2
processor and NAVI generation GPU, up to 8K resolution and high speed
GDDR6
memory It is equipped with a game console that achieves '4x' faster performance than Xbox One X. The name of this game console is reported to be 'Xbox'.
Clearly that the official name of Microsoft's next-generation game machine will be `` Xbox '' instead of `` Xbox Series X ''-gigazine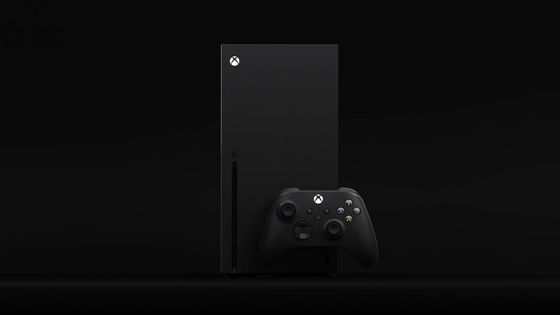 AMD
, a semiconductor manufacturer, provides CPUs and GPUs for such Xbox Series X. AMD unveiled a rendering of the Xbox Series X at CES 2020, which has been held in Las Vegas, USA since January 7, 2020.
During the keynote address of CES 2020, AMD released Xbox Series X rendering images as examples of products using its own CPU and GPU. The rendered image appeared from around 10 minutes 39 seconds of the official movie containing the whole of the AMD keynote, but the video was not disclosed at the time of writing the article.
AMD at CES 2020-YouTube
This is the rendering image of Xbox Series X released by AMD.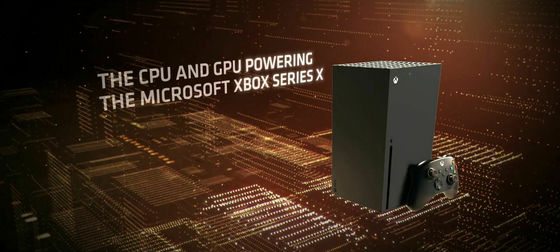 In this rendered image, the details of the back, which were unknown in the past, are reflected, and here you can see 2 HDMI ports and 2 USB Type-C ports.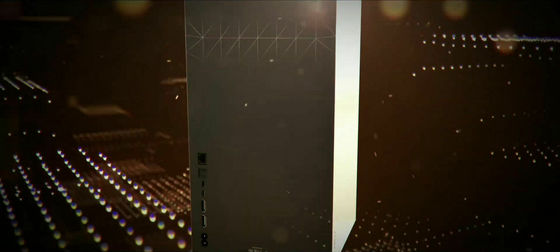 In response to this rendered image, many media reported that 'Xbox Series X has two HDMI ports and two USB Type-C ports on the back.'

Xbox Series X includes dual USB-C and two HDMI ports at the rear

https://t.co/xiuGoNPB0E pic.twitter.com/u0SPcu3JSK — The Verge (@verge) January 6, 2020
AMD just gave us a look at the rear of the Xbox Series X. It has ethernet, 2X USB-C and 2X HDMI pic.twitter.com/NV6y40ncGC

— Tom Warren (@tomwarren) January 6, 2020


However, AMD acknowledges that this rendered image is not official, provided by Microsoft, but is a fake rendered image output from a fake model obtained at TurboSquid of 3D model distribution site.

Since AMD plans to provide a custom designed CPU for Xbox Series X, it is `` shameful act '' that such companies have released fake rendered images, saying that the foreign media The Verge points out.

A few hours before AMD released the fake rendered image, Phil Spencer, the chief of the Xbox division, changed his Twitter account icon to an APU photo for Xbox Series X You. The APU in this photo is labeled '8K', which makes it clear that the next-generation game console will be 8K compatible.