The U.S. government announces `` restricting the export of AI-related software ''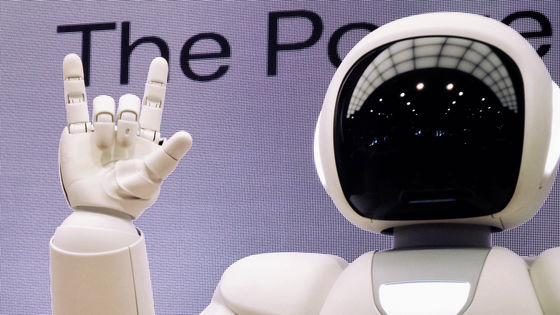 by
Franck V.
The U.S. government has announced that it intends to further restrict the export of some artificial intelligence (AI) programs overseas. This export control is reportedly a measure to prevent the transfer of national security technology to rivals such as China.
Federal Register :: Addition of Software Specially Designed To Automate the Analysis of Geospatial Imagery to the Export Control Classification Number 0Y521 Series
https://www.federalregister.gov/documents/2020/01/06/2019-27649/addition-of-software-specially-designed-to-automate-the-analysis-of-geospatial-imagery-to-the- export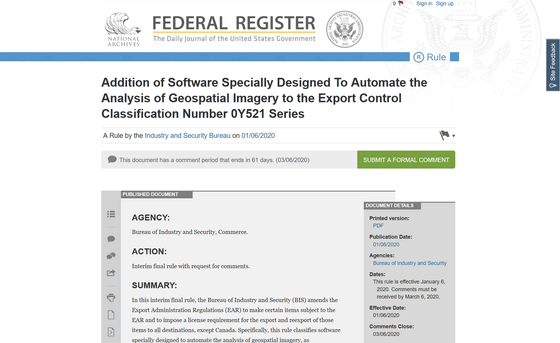 US government limits exports of artificial intelligence software-Reuters
https://www.reuters.com/article/usa-artificial-intelligence/us-government-limits-exports-of-artificial-intelligence-software-idUSL1N2980M0
The embargo is on some software that uses neural networks to analyze geospatial images. Geospatial image analysis technology is used to track the movement of cargo ships from photographs taken from satellites, monitor the spread of wildfires, and monitor the movement of missiles in other countries It is also used for military purposes. If the software is to be shipped outside of Canada, it must be licensed by the government.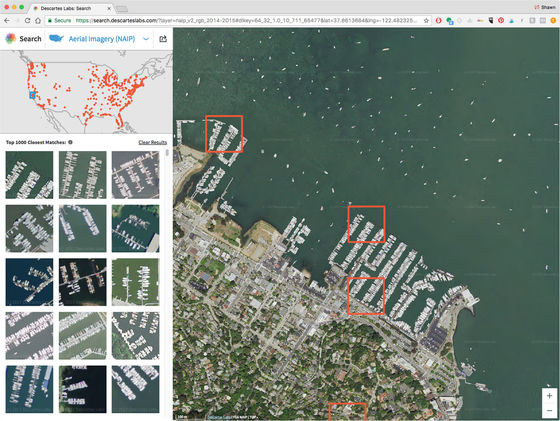 The embargo is effective January 6, 2020, based on the
Export Control Reform Act
(ECRA) enacted in 2018.
Reuters of overseas media reports that the U.S. government has shown that it is considering strengthening export controls on `` emerging technologies essential for U.S. national security '' including AI, starting with this embargo . And while the embargo will only take effect in the United States, Reuters has pointed out that U.S. authorities may submit similar measures to other countries if they submit them to international organizations.
According to Reuters, dissatisfaction with the delay in the tightening of export controls among some members is increasing, and Democrat
Chuck Schumaer
is calling on the Department of Commerce to speed up the process.
On the other hand, the U.S. Government said, 'I believe that immediate implementation of these export controls would be a U.S. security benefit, but at the same time, the interested public would have the opportunity to comment on new-grade controls. I also want to provide it. '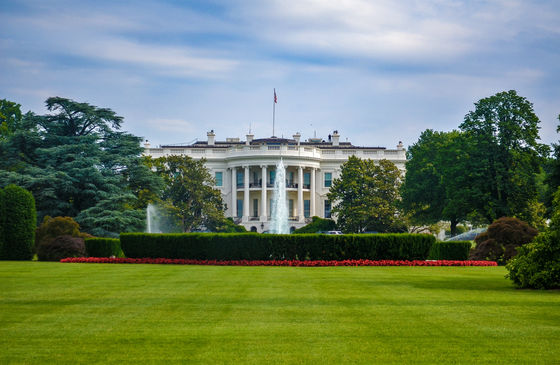 by David Everett Strickler

However, technology media The Verge says that despite the importance of the software, export bans are unlikely to have a significant impact on the development of tools in China and other rivals. Although some programs are restricted, the analysis service itself is available online for free, and engineers can develop software on their own.