Samsung sold 6.7 million 5G smartphones in 2019, accounting for more than half of the market share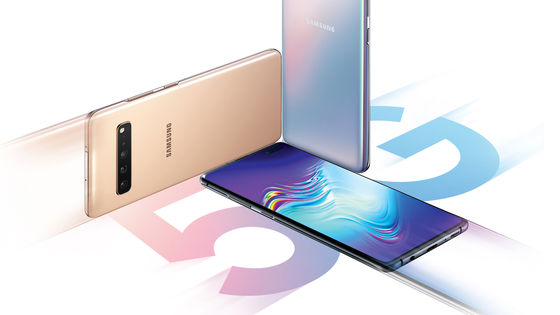 In the spring of 2020, it is said that three major mobile phone carriers will
simultaneously launch
the fifth generation mobile communication system
(5G) service after
the fourth generation mobile communication system
(4G). Samsung announced that it sold 6.7 million 5G-compatible smartphones in 2019. This figure is higher than initially expected, and indicates that consumers have high expectations for 5G services.
Samsung Brings 5G to World by Shipping More than 6.7 Million Galaxy 5G Devices in 2019-Samsung US Newsroom
https://news.samsung.com/us/samsung-galaxy-5g-devices-shipping-more-than-6-million-2019/
Samsung sold 6.7 million 5G phones in 2019, beating expectations-The Verge
https://www.theverge.com/2020/1/2/21047292/samsung-6-7-million-5g-phones-2019-note-10-s10-models-sales
In the global market, the figure of '6.7 million' may not seem too large. However, Samsung announced at the Consumer Electronics Show
IFA2019
'5G smartphone sales in 2019' was 5 million units, and sales forecast was '4 million units'.
Samsung claims that while 5G services have already begun in the United States and South Korea, Samsung's 5G-capable smartphones account for a significant percentage of the 5G market, saying that 53.9% of the existing 5G market is Samsung's. 5G-capable smartphones account for this. '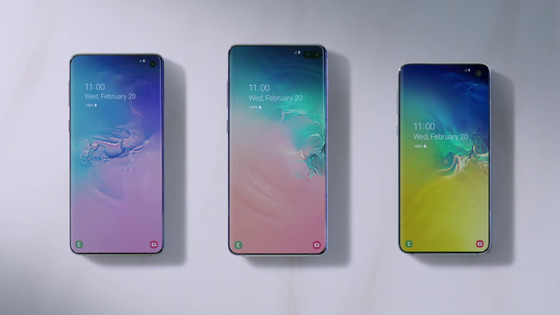 More than 30 models of 5G-compatible smartphones were sold in 2019, but it is expected that more 5G-compatible smartphones will appear in 2020.

Also, regarding the next generation SoC `` Snapdragon 865 '' which will be adopted by many Android smartphones appearing in 2020, Qualcomm, the developer, said, `` Manufacturers who want to adopt Snapdragon 865 in smartphones must support 5G '' Many high-end smartphones are expected to support 5G by 2020.

Qualcomm announces SoC `` Snapdragon 865 '' for next-generation high-end smartphone, integration of 5G modem is not pear-gigazine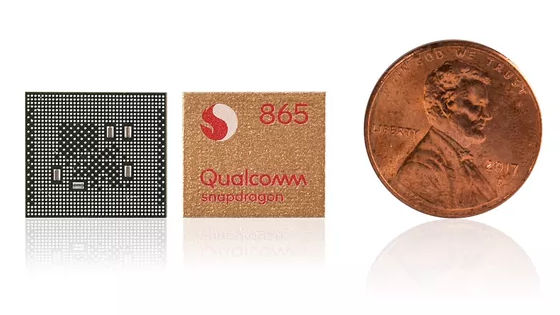 Samsung sold its flagship model 'Galaxy S10', which was sold in 2019, separately from the regular model and the 5G-compatible model (the 5G-compatible model is 'Galaxy S10 5G'). However, as mentioned above, Qualcomm's Snapdragon 865 is mandatory for 5G, so Galaxy S11 (tentative name) and Galaxy Note 11 (tentative name), which are flagship models in 2020, are all 5G compatible models, and the number of 5G compatible smartphones sold It is obvious that will increase.

According to the NPD survey, 73% of consumers are aware of 5G services, and it is clear that consumers are very willing to purchase 5G-compatible smartphones.

Survey results that consumers who spend more than 100,000 yen on smartphones have fallen to less than 10%-gigazine