Qualcomm's new SoC 'Snapdragon 865 Plus' is Wi-Fi 6E compatible and clock frequency is 3.1 GHz, the fastest in the world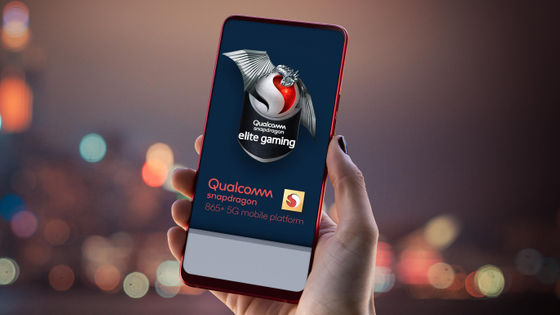 On July 8, 2020, Qualcomm announced the latest model of the SoC that is the heart of the smartphone, the Snapdragon 865 Plus . It is reported that the new SoC, which is a higher version of '
Snapdragon 865
', is the world's fastest SoC with the CPU clock frequency exceeding 3GHz for the first time as an existing mobile chipset.
Qualcomm Announces Snapdragon 865 Plus 5G Mobile Platform | Qualcomm
https://www.qualcomm.com/news/releases/2020/07/08/qualcomm-announces-snapdragon-865-plus-5g-mobile-platform
Qualcomm Announces Snapdragon 865+: Breaking the 3GHz Threshold
https://www.anandtech.com/show/15893/qualcomm-announces-snapdragon-865-breaking-the-3ghz-threshold
Qualcomm's new Snapdragon 865+ can peak 3.1Ghz clock speeds and support Wi-Fi 6E; everything to know-The Financial Express
https://www.financialexpress.com/industry/technology/qualcomms-new-snapdragon-865-can-peak-3-1ghz-clock-speeds-and-support-wi-fi-6e-everything-to-know/ 2017807/
One of the major differences between the Snapdragon 865 Plus and the previous model is the CPU clock frequency and graphics performance. Like the Snapdragon 865, the CPU uses an 8-core
Kryo 585,
but the clock frequency has improved by 10% to a maximum of 3.1 GHz. In addition, the graphics processing GPU Adreno 650 is 10% faster than the previous model.
AnandTech, a site that handles hardware-related information, said about the CPU performance of Snapdragon 865 Plus, 'It is not upside down with 10% speedup, but it is noteworthy that it was the first mobile SoC to reach the 3 GHz base. It also consumes more power to reach higher clock frequencies, but the Snapdragon 865 Plus is just as energy efficient as its predecessor, so battery life is not impacted. There will be no.'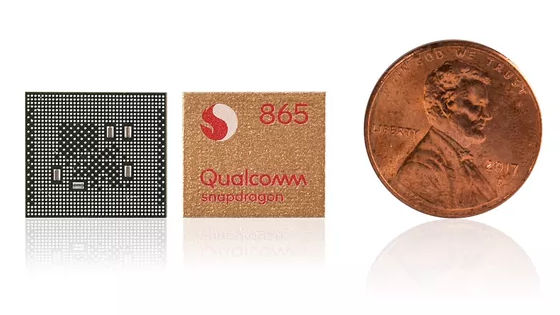 Communication performance has also been enhanced. The Snapdragon 865 Plus has achieved a maximum communication speed of 3.6 Gbps by supporting the communication system FastConnect 6900 compatible with Wi-Fi 6E which was approved by the US communication authorities in April 2020. It is similar to the previous model in that it does not have a 5G modem inside, but by combining with a 5G communication compatible modem Snapdragon X55, it is possible to communicate at a maximum downlink speed of 7.5 Gbps.

IT news site Ars Technica said about the advantages of Wi-Fi 6E, 'Existing Wi-Fi operates in the 2.4 GHz and 5 GHz frequency band, but Wi-Fi 6E will add another 6 GHz frequency band This doesn't increase the theoretical maximum speed, but it does improve operation in crowded bandwidths, even if traditional Wi-Fi users suffer from slower traffic as traffic increases. With Wi-Fi 6E, you can communicate in a dedicated lane.'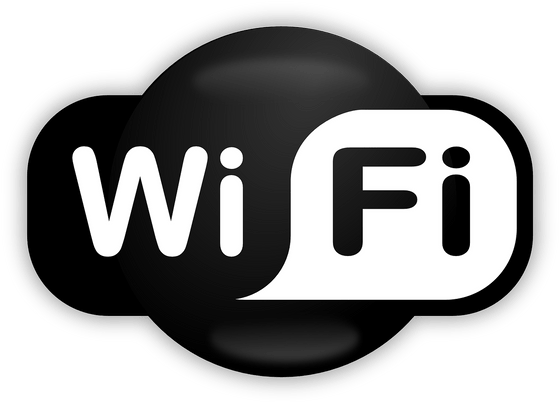 Alex Katouzian, senior vice president and general manager of mobile at Qualcomm, said in a statement, 'The new SoC Snapdragon 865 Plus continues the success of its predecessor, the Snapdragon 865, to perform well for flagship smartphones of the next era. Has been strengthened."

Snapdragon 865 Plus has already been decided to be installed in ASUS' latest gaming smartphone 'ROG Phone 3' and smartphones released from Lenovo's gaming PC brand 'Lenovo Legion'. Qualcomm expects manufacturers to officially announce devices with Snapdragon 865 Plus in the third quarter of 2020.