FCC approved unlicensed use of 6 GHz band, high-speed wireless LAN new standard 'Wi-Fi 6E' can be used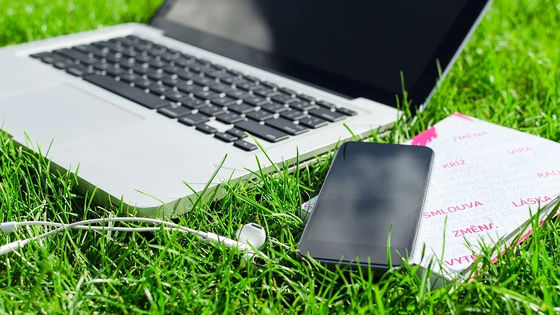 The Federal Communications Commission (FCC) has approved new regulations that allow the use of the 6 GHz band (5.925 GHz to 7.125 GHz) without a radio license. As a result, the new Wi-Fi 6E standard for wireless LAN announced in January 2020 will become available, and the Wi-Fi Alliance of the industry group will make "historical decisions" and "decades over the next few decades". 'A monumental decision to ensure Wi-Fi innovations in'.

FCC Opens 6 GHz Band to Wi-Fi and Other Unlicensed Uses | Federal Communications Commission

https://www.fcc.gov/document/fcc-opens-6-ghz-band-wi-fi-and-other-unlicensed-uses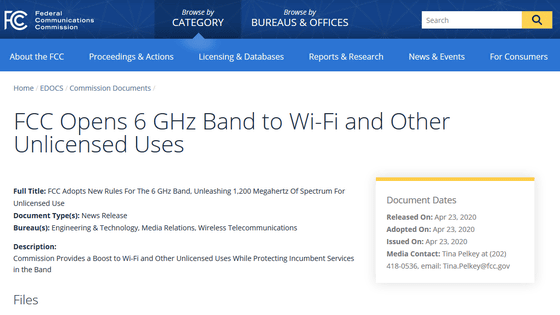 Wi-Fi Alliance® delivers more value from Wi-Fi® in 6 GHz | Wi-Fi Alliance

https://www.wi-fi.org/news-events/newsroom/wi-fi-alliance-delivers-more-value-from-wi-fi-in-6-ghz
'Wi-Fi 6E' is a standard that added 6GHz band to 'Wi-Fi 6' that appeared in October 2018 as a frequency that can be used without a wireless license.
New standard for wireless LAN `` Wi-Fi 6E '' announced-GIGAZINE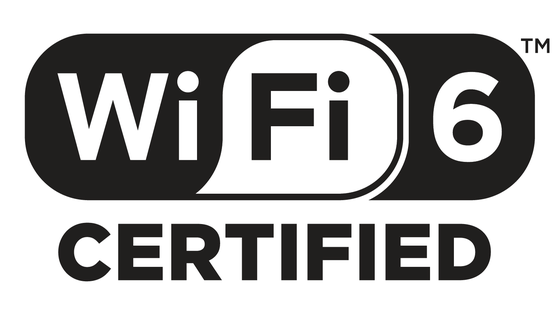 Edgar Figueroa, president and CEO of the Wi-Fi Alliance, praised the FCC's adoption of rules that allowed the 6GHz band to be used without a wireless license as 'securing the future of Wi-Fi.'

The Wi-Fi Alliance says it will be available as soon as it has been approved by the regulatory agency FCC.

According to research firm ID Sol's Phil Solis, early products will hit the market in 2020 and the first Wi-Fi 6E-enabled access points will be available by the fourth quarter of 2020. After that, smart phone flagship machines, PCs, TVs, chipsets for VR devices, etc. appeared, and it will spread rapidly in 2021, and it is expected that more than 316 million compatible devices will be on the market.