Qualcomm announces Snapdragon 768G SoC for middle-range smartphones with 120Hz display & Bluetooth 5.2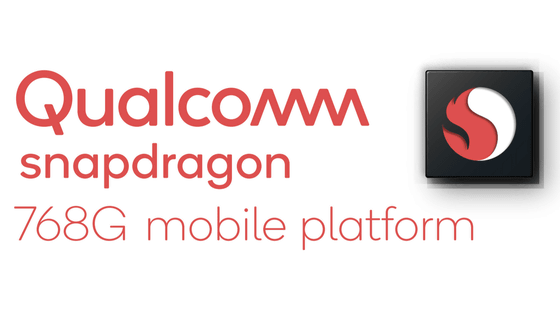 Qualcomm, a mobile communication technology and semiconductor manufacturer, announced the Snapdragon 768G
SoC
for middle-range mobile on May 11, 2020. It is the successor model to the
Snapdragon 765G
announced in 2019, and performance has improved by about 15%. It also supports
Bluetooth 5.2
.
Snapdragon 768G 5G Mobile Platform | Qualcomm
https://www.qualcomm.com/products/snapdragon-768g-5g-mobile-platform
Qualcomm Addresses Growing Demand for 5G by Announcing New Snapdragon 768G Mobile Platform | Qualcomm
https://www.qualcomm.com/news/releases/2020/05/10/qualcomm-addresses-growing-demand-5g-announcing-new-snapdragon-768g-mobile
SoC's Snapdragon 768G adopting 7nm process rule is equipped with 8 cores, 64bits, clock frequency up to
2.8GHz `` Kyro
475 Prime '', GPU `
` Aderno
620 '', performance is about 15% than Snapdragon 765G Improved and Qualcomm is appealing.
The Snapdragon 768G also supports displays with a refresh rate of 120Hz, which are installed in the Samsung Galaxy S20 and SHARP AQUOS R5G. In addition, the Snapdragon 768G supports Adreno Updateable GPU Drivers. This will allow you to update new graphics drivers directly through the Google Play store, which will make GPU optimizations and bug fixes easier.
In addition, the Snapdragon 768G is also equipped with the 5th generation artificial intelligence (AI) engine 'Hexagon 696' and a 5G modem 'X52 5G modem-RF system' with a maximum downlink 3.7 Gbps / uplink 1.6 Gbps. Qualcomm claims that `` it enables gamers to overcome language barriers and multiplayer with people all over the world, '' because AI can translate in real time and access to cloud-based multiplayer games anytime anywhere. I will.
In addition, one of the evolutions from the Snapdragon 765G is
Bluetooth 5.2
support. Bluetooth 5.2 is a specification announced in January 2020, and the major feature is that 'Bluetooth LE Audio', which is the next-generation audio standard, will be added. You can see what Bluetooth LE Audio is by looking at the following article.
The next-generation Bluetooth audio standard `` Bluetooth LE Audio '' will be announced, low power consumption and high quality while enabling playback on multiple devices-GIGAZINE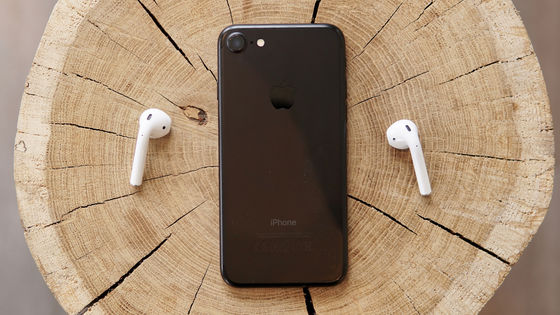 In addition, Xiaomi's
Redmi K30 5G Racing Edition
announced on the same day is the first commercial smartphone equipped with Snapdragon 768G, compatible with 5G communication, 120Hz display and Sony image sensor `` Sony IMX 686 '' with a maximum of 64 megapixels. It is said to be equipped with.