I tried two new products such as Haagen Dazs `` Samurai and Brownie Parfait '' which imaged parfait with sweet and sour red sauce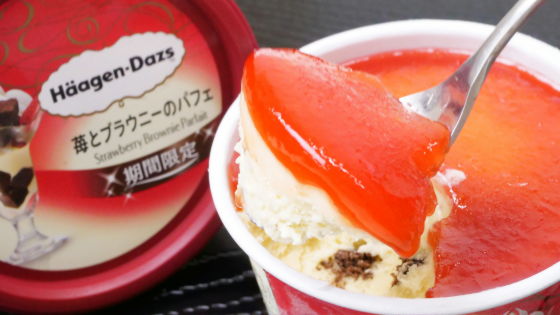 As new work of Haagen-Dazs, the image of a parfait in a combination of sweet and sour strawberry sauce on vanilla custard and brownies as a 'mini-cup' strawberry and brownie parfait '', 'crispy sand representing the fondant of rich flavor in the melting in the mouth, which was creamy ' Fondant Chocolat ' has appeared for a limited time from December 10, 2019 (Tuesday). Hagen Daz's winter limited items such as
the new "Specialite" series
have appeared one after another, and I tried to eat these two new items.
Salmon and Brownie Parfait | Products | Haagen-Dazs
https://www.haagen-dazs.co.jp/strawberry_brownie_parfait/
Crispy Sand Fondant Chocolate | Products | Haagen-Dazs
https://www.haagen-dazs.co.jp/fondant_au_chocolat_2019/
First of all, from "Mini Cup" Parfait of Samurai and Brownie "" On the lid is a parfait of candy and brownie, the brand name. It is said that vanilla custard ice cream is mixed with chocolate brownie and the top is covered with strawberry sauce.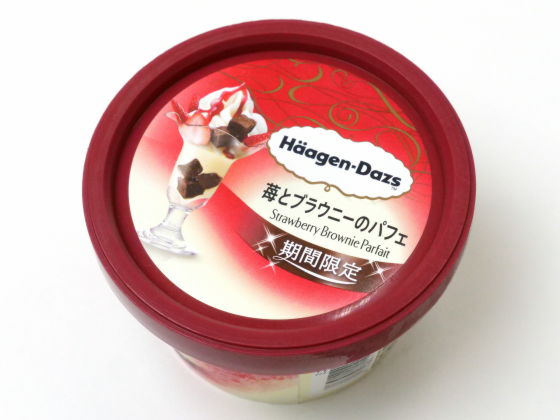 In addition to cream, strawberry sauce and brownies, the ingredients include
fermented butter
made by fermenting fresh cream with lactic acid bacteria. Calories are 240 kcal per piece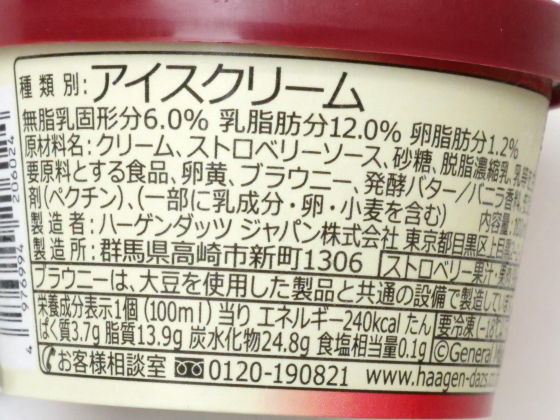 When the lid was opened, the ice cream was covered with a red strawberry sauce.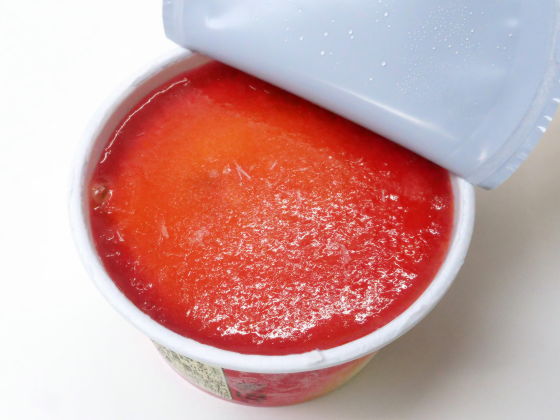 Under the strawberry sauce is vanilla custard ice cream and brownies.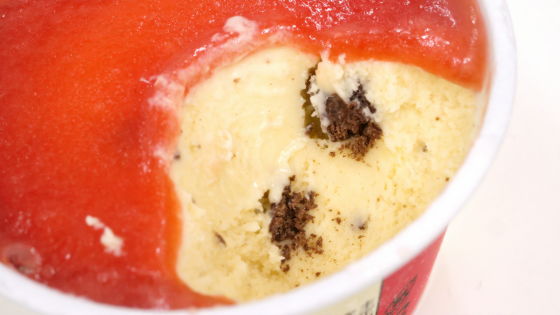 When you eat it, a thick and sour strawberry sauce spreads in your mouth. The sourness of the sauce tightens the rich and rich vanilla custard ice cream. Ice cream has a slightly buttery flavor, and brownies have a moist and bitter taste. The sourness of the sauce, the sweetness of the ice cream, and the bitterness of the brownie were finished in an exquisite balance.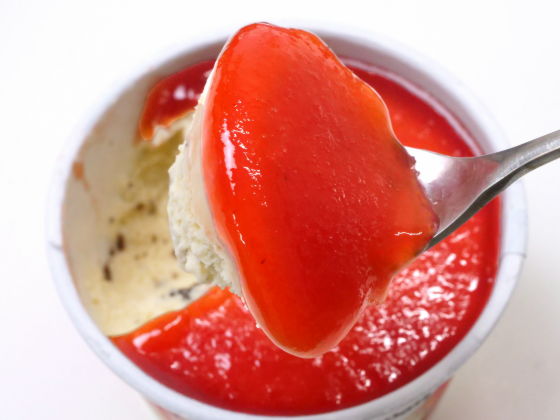 Next, "Crispy Sand Fondant Chocolate" is a package based on blue. The design with gold ribbons gives a sense of luxury.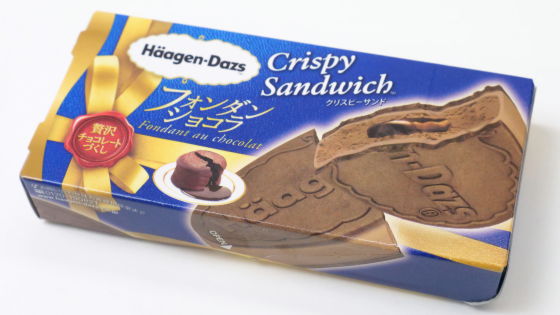 Looking at the ingredients, white chocolate coaching, chocolate syrup, chocolate and chocolate making. The wafer part is cocoa wafer.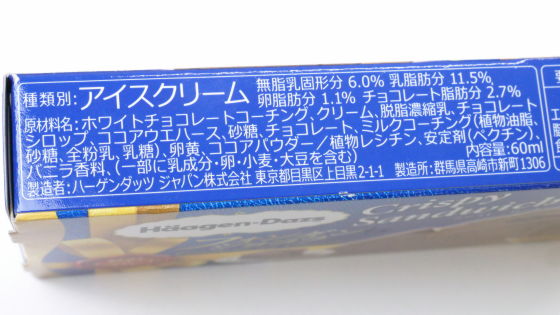 Calories are 263kcal per piece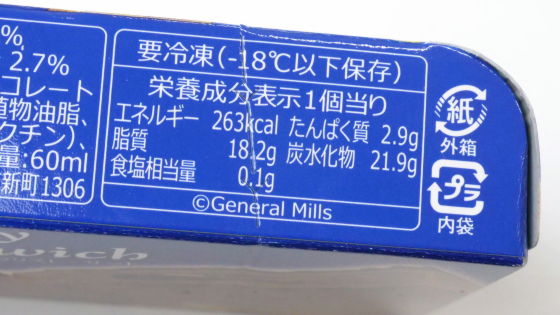 Open the box and remove the contents.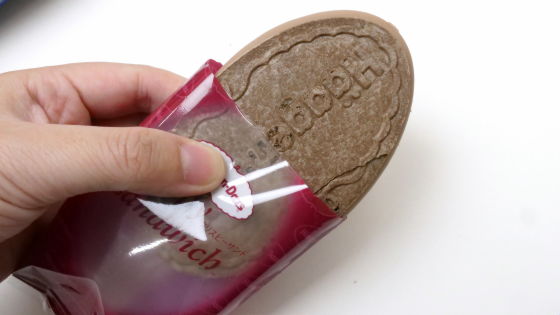 Slightly larger than transportation IC cards.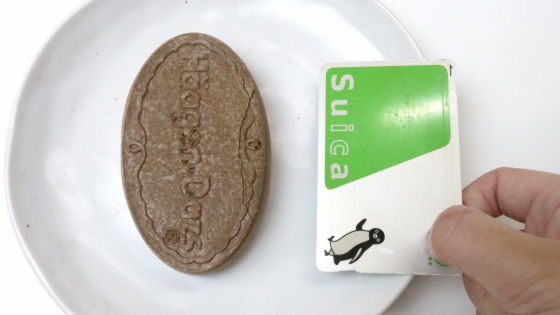 Wafer has a crisp texture with a slightly bitter cocoa flavor. Melting chocolate coating melts in your mouth along with chocolate ice cream. Ice and coaching use 70% cacao chocolate, but it wasn't too bitter and the sweetness was emphasized by a thick chocolate sauce in the middle.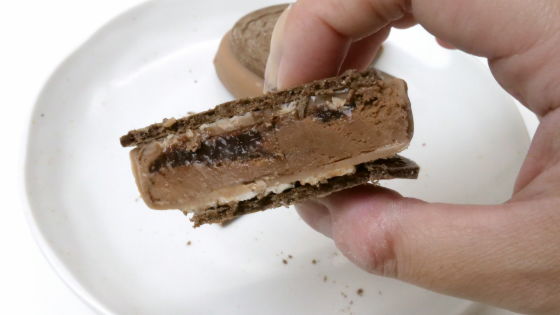 "Crispy Sand Fondant Chocolat" and "Mini Cup" Samurai and Brownie Parfait "" are 295 yen excluding tax each and have appeared in supermarkets and convenience stores nationwide from December 10, 2019 (Tuesday).