Opposition that Amazon lost the US Department of Defense cloud business bidding competition `` because of Trump's political intervention ''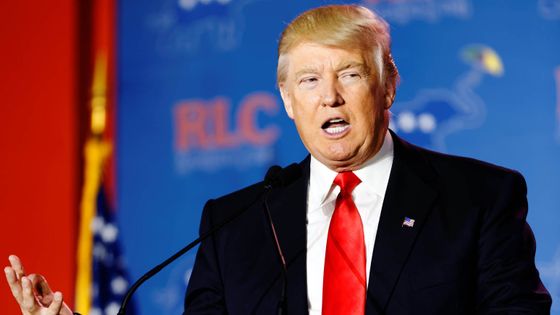 by
Michael Vadon
In October 2019, it was reported that Microsoft received an order for the cloud business "
Joint Enterprise Defense Infrastructure (JEDI)
" promoted by the
US Department
of
Defense
. About this tender competition, Amazon has filed an appeal against the court, claiming that there was an illegal intervention by President
Donald Trump
regarding the tender.
amazon-jedi-appeal.pdf
(PDF file) https://regmedia.co.uk/2019/12/09/amazon-jedi-appeal.pdf
Amazon: Trump photon-torpedoed our $ 10bn JEDI dream because he hates CEO Jeff Bezos • The Register
https://www.theregister.co.uk/2019/12/09/jedi_contract_complaint_amazon/
Amazon: Trump used "improper pressure" to block AWS from DOD cloud contract | Ars Technica
https://arstechnica.com/information-technology/2019/12/amazon-sues-dod-claims-trumps-improper-pressure-blocked-cloud-contract-win/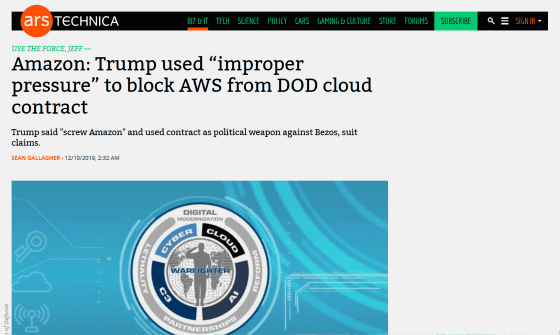 JEDI is a project where all the data distributed and stored in over 400 data centers operated by the US Department of Defense are migrated to the cloud and managed centrally. Due to the nature of the business, only one company can be the contracting partner, and it has attracted attention as an extremely expensive business with an upper limit of 1 billion dollars (about 1.1 trillion yen) for up to 10 years. Major companies such as Amazon, Google, Microsoft, and Oracle participated in the bidding competition, but Microsoft won the victory by overturning the expectation that Amazon was overwhelmingly advantageous.


Microsoft won the US Department of Defense's cloud business `` JEDI '' bidding competition over 1 trillion yen, major favorite Amazon loses-GIGAZINE

by
anandirc
Amazon criticized that it missed JEDI's successful bid, saying 'There was political intervention behind Microsoft's victory.' In November 2019, the
court filed an appeal, and
Amazon Web Services (AWS)
CEO
Andy Jassie
claimed that there was significant political intervention in the bid. In 2019 December, 'that the important decisions are not properly executed, the state and democracy can be said to be true of the crisis for' and
had stated
.
Meanwhile, the documents that Amazon submitted to the court regarding the appeal of the bid were released on December 9, 2019. In this document, Amazon clarifies that President Trump has intervened, 'Trump's political intervention is questioning the integrity of the government's procurement process.'
Amazon argues that President Trump's intervention is to attack
Jeff Bezos,
CEO, who opposes in a political stance, saying, `` U.S. President uses the Department of Defense budget to pursue personal and political objectives Should it be allowed? ' Among the documents, such as the fact that President Trump has repeatedly criticized Amazon and the testimony that former Defense Secretary
James Mathis
told to `` put out Amazon '', `` President Trump is intentional The claim that 'interfered with Amazon's JEDI successful bid' was lined up.
Also, some of the deletions and changes made to standards during the long-term JEDI bidding process serve no purpose other than deliberately changing bid results, ignoring AWS's strengths and characteristics. Amazon claims there is something. The achievements that Amazon has accumulated in the past have not been properly evaluated in the bidding, `` Considering the importance of JEDI in national security, changing the formulation standards that ignore past achievements is an unusual decision, '' Amazon is suing in the papers.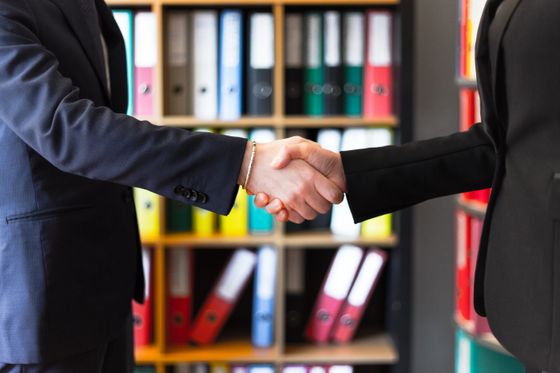 by Oleg Magni

In addition, while Amazon has expressed dissatisfaction with the result of this bid competition, before Microsoft made a successful bid for JEDI, `` The reference line set for JEDI's successful bid can only be cleared by Amazon, the fact There was also a criticism saying 'It's the top race'.

Amazon is approaching acquisition of the 1 trillion yen scale business `` JEDI '' that centrally manages US Department of Defense data in the cloud, or the de facto `` finished race '' view-GIGAZINE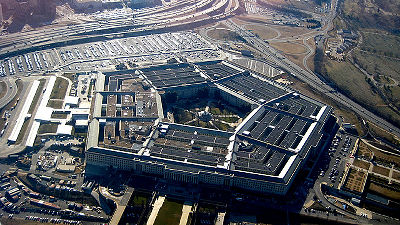 by Rudi Riet

People criticizing JEDI's selection criteria as a "finished race" said, "Bidders earn more than $ 2 billion annually in the cloud business." "Distance between multiple data centers is 150 He pointed out that various specifications such as "mile (about 240km) or less" and "server RAM of 32GB or more" are all for AWS to promote competitive bidding. In addition, it was pointed out that Sally Donnelly, who had consulted Amazon in the past, was involved in the standard development as Mr. Mathis's top advisor and violated federal law.


in Note, Posted by log1h_ik