'PlayStation 5 (PS5)' development kit photo leaks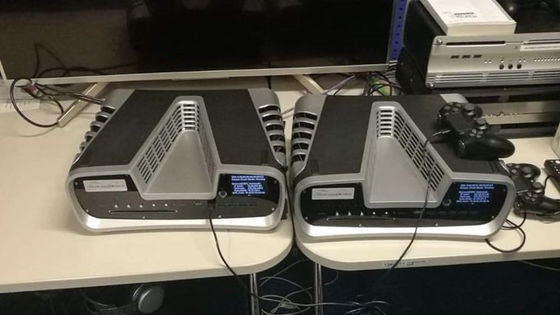 The name of the next-generation PlayStation machine has been decided to be ' PlayStation 5 (PS5) ', but the PS5 development kit photo has been leaked.

Leaked PlayStation 5 dev kit photo sets tongues wagging • Eurogamer.net
https://www.eurogamer.net/articles/2019-11-30-leaked-playstation-5-dev-kit-photo-sets-tongues-wagging

Various rumors have flowed about PS5 so far, but in April 2018 it was reported that 'Development kits have already been distributed to manufacturers'. Later, in 2019, a person who was involved in the development of PS5 revealed in the interview some details about the specifications of PS5 such as 8K image quality and high-speed data transfer using SSD.

Furthermore, on Tuesday, May 21, 2019, Sony will reveal the detailed specifications of PS5 at Sony IR Day 2019 (financial results announcement briefing), and demonstrate performance comparison with the current model PlayStation 4 Pro It is.

Sony released a performance comparison movie of the next-generation game machine `` PlayStation 5 '' at the event, is the processing performance 10 times that of PS4 Pro-GIGAZINE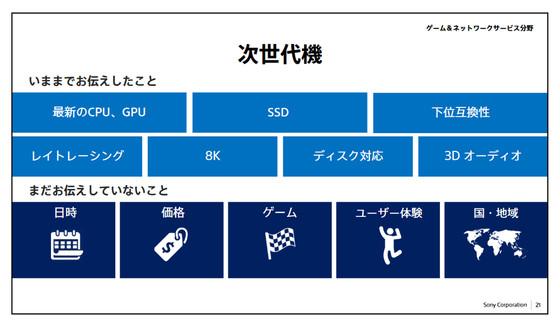 Since Sony announced details about PS5, it has been realized that powerful backward compatibility that enables multiplayer with PS4 players has been realized ...

PS5 can be multiplayer with PS4 players due to strong backward compatibility-GIGAZINE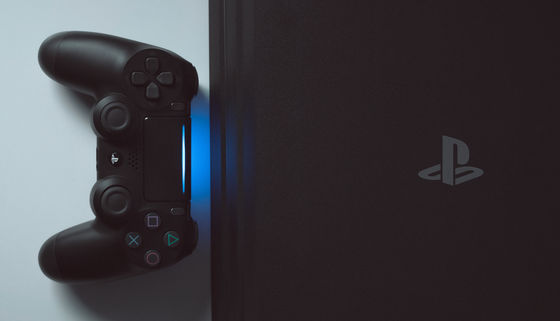 by Fabian Albert

The new functions of the dedicated controller have also been clarified.

Sony's next-generation game machine `` PlayStation 5 '' decided to be released at the end of 2020, revealing new functions of dedicated controller-gigazine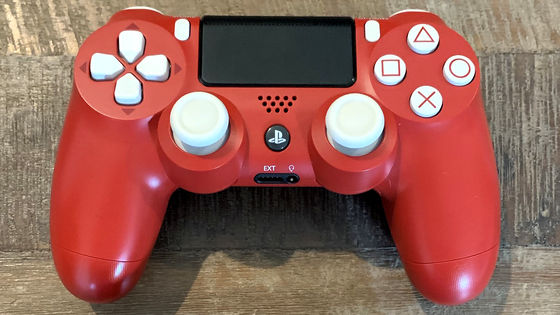 by AMJones7

The details of the PS5 gradually became clear, but the photo of the development kit that was distributed to developers was leaked. Twitter user @Alcoholikaust published the photo.

PS5 anyone? Pic.twitter.com/cBggZTIty4

— The Drunk Cat ™ (@Alcoholikaust) November 30, 2019


Tom Warren, who works as a reporter at overseas technology media The Verge, responded to @ Alcoholikaust's tweet: "Yes, this is the PS5 development kit. There are several reasons why the development kit is huge and V-shaped. To make it easier for developers who are performing stress tests on the device to stack devices. Cooling the device is optimized by venting air from the sides and the center. " It states that there is no mistake in the development kit.

yes, this is the PlayStation 5 devkit.The reason it's large and v-shaped is to make them more easily stackable for devs who are running multiple stress tests.The cooling is optimized to push air out of the sides and center https: // t.co/pc3wJw2A6v

— Tom Warren (@tomwarren) November 30, 2019


In addition, Alcoholikaust said about the origin of the photo of the development kit, 'From the developer. The development kit seems to have been there, but the developer (which became the leak source of the photo) apparently was not interested.' Tweeting.

Developer. The devkits have been out there a while this particular developer just didn't give a fuck apparently.

— The Drunk Cat ™ (@Alcoholikaust) November 30, 2019


The photo of the leaked PS5 development kit has a strange V-shape, which perfectly matches the patent design image leaked by overseas technology media LetsGoDigital in the past . However, it should be noted that the design of the development kit is not necessarily adopted as the final product version design, and usually the design of the development kit and the product version will differ.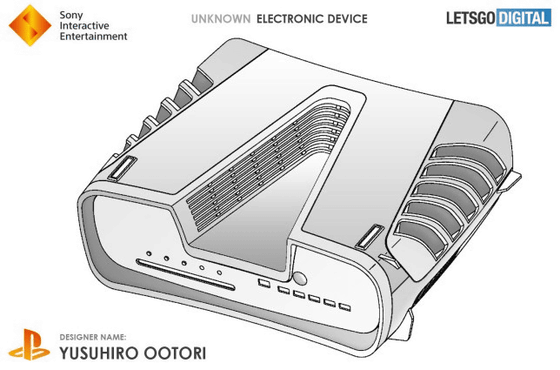 PS5 will be released until Christmas in 2020.