WikiLeaks founder Julian Assange's investigation into sexual assault suspected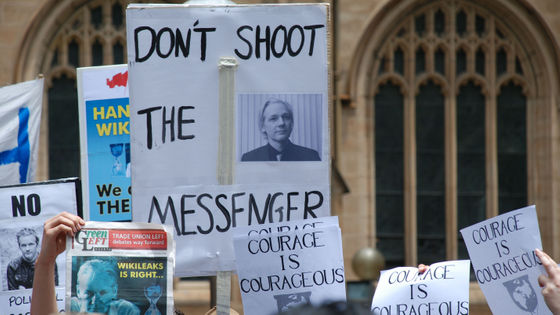 Swedish authorities have discontinued the investigation of alleged sexual assault on the accused Julian Assange , the founder of ' WikiLeaks ', who has made public charges against many secrets.

Sweden drops Julian Assange rape investigation | Media | The Guardian
https://www.theguardian.com/media/2019/nov/19/sweden-drops-julian-assange-investigation

Sweden drops rape investigation into Wikileaks founder Julian Assange
https://www.telegraph.co.uk/news/2019/11/19/sweden-drops-rape-investigation-julian-assange/

Sweden Drops Investigation of Julian Assange-Defend WikiLeaks Defend WikiLeaks
https://defend.wikileaks.org/2019/11/19/sweden-drops-investigation-of-julian-assange/

Assange responded to sexual assault charges in 2012 in Sweden, saying that he had crafted a contraceptive device during sexual activity, and reached sexual activity without contraception during sleep. Was arrested for. Assange defended the allegation as an excuse for arresting himself and fled to the Ecuadorian embassy during bail and lived asylum until April 2019. However, as a result of the worsening relationship between Ecuador and WikiLeaks, the Ecuadorian embassy removed protection of Assange, and Assange was arrested again.

You can read more about Assange's arrest in the following article:

Founder Julian Assange of WikiLeaks who has exposed numerous confidential information is arrested-GIGAZINE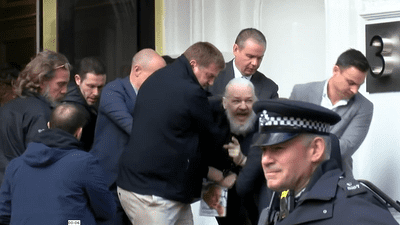 The reason that Assange was detained in the arrest drama at the Ecuadorian embassy was "breach of bail conditions" against the United Kingdom. Assange was sentenced to 50 weeks imprisonment for breach of bail conditions and was held in Belle Marsh Prison in southeast London. After serving this sentence, Assange was supposed to be transferred to Sweden for prosecution of the suspected sexual assault.

However, the Swedish authorities Prosecutor Ever Marie Person said that the investigation into the alleged sexual assault against Assange was dismissed, saying, 'After reconfirming the witness testimony, the testimony is not clear enough to file an indictment.' Announced. The reason is that after the prosecutor Person said, "The testimony of the prosecutor was reliable," 10 years have passed since the incident occurred, and the victim's memory has faded. Explaining.

In response to this report, WikiLeaks announced a victory declaration on Twitter.

While the world knows Julian's name has been cleared in Sweden, he is sitting in a cell in Belmarsh prison, probably unaware of the news.The Prison cancelled all visits today.
Don´t Extradite Assange! Pic.twitter.com/WhhIEGZSyA

— WikiLeaks (@wikileaks) November 19, 2019


Assange has been charged by the United States on charges of revealing American military and diplomatic secrets in Iraq and Afghanistan. Assange's escort trial from the United Kingdom to the United States will begin in February 2020.

Nils Melzer Special Rapporteur of the United Nations Human Rights Council on a series of issues said, "Assange respondents have been physically and mentally threatened by mass media reports, social media threats and defamation, and sequestration at the Ecuadorian embassy. Both have been seriously damaged, which is a serious psychological torture and a serious human rights violation. '

OHCHR | UN expert says 'collective persecution' of Julian Assange must end now
https://www.ohchr.org/EN/NewsEvents/Pages/DisplayNews.aspx?NewsID=24665


in Note, Posted by log1k_iy