WikiLeaks founder Julian Assange's trial 'insults justice,' Amnesty International warns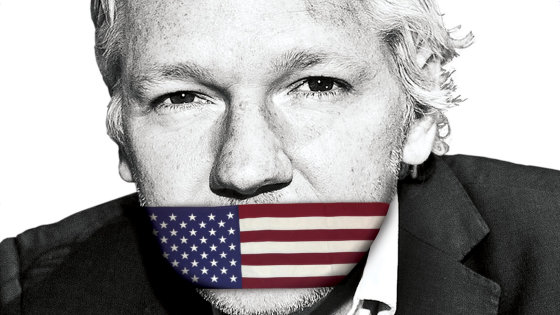 by
Steve Calcott
Julian Assange,
who has been charged by the U.S. Department of Justice for espionage, is being tried for transfer from the United Kingdom to the United States, but the human rights group
Amnesty International
is being monitored by a judge. He has questioned the fairness of the hearing, saying he refused.
Why are Amnesty International monitors not able to observe the Assange hearing? | Amnesty International
https://www.amnesty.org/en/latest/news/2020/09/why-are-amnesty-international-monitors-not-able-to-observe-the-assange-hearing/
Assange, co-founder of the whistleblower site
WikiLeaks
, was arrested by British police on April 11, 2019 on suspicion of sexual assault and imprisoned in Belmarsh Prison, London. The investigation into the alleged assault was terminated on November 19, but the U.S. Department of Justice has also charged Assange with violating the Anti-Spy Act, and on June 24, 2020, 'Anonymous.' Indicted in conspiracy with a hacker related to. U.S. officials have asked the British government to surrender themselves for exposing military secrets.
WikiLeaks founder Julian Assange is charged with additional charges in conspiracy with hackers related to 'Anonymous'-GIGAZINE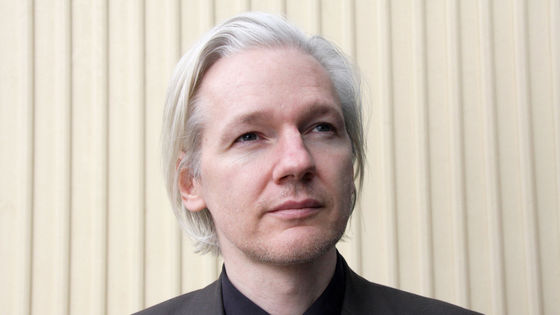 In the 2016 presidential election, Assange allegedly hit Hillary Clinton by publishing an email containing content that would be detrimental to the Democratic Party. Faced with 18 charges based on espionage, including this case, Assange said he could be sentenced to 175 years in prison if he was transferred to the United States and convicted.
A hearing on this delivery has been held in London's Central Criminal Court (Old Bailey) since September 7, 2020, and Amnesty International has published a protest against the hearing.
Amnesty International has requested the court to monitor and hear the trial, but it was rejected. Initially, Amnesty International was allowed to monitor remotely, but on the morning of the hearing, a judge received an email stating that Amnesty International had disabled remote hearings. is.
When Amnesty International once again emphasized the importance of monitoring and applied for monitoring on the 8th, the judge was 'sorry' about his decision, 'recognizing that the trial must be controlled by the public.' Although he sent a letter stating, 'The invalidation of remote access was not canceled.' Amnesty International said that 'open trials will be undermined' in response to the inability of international court observers, who evaluate the fairness of trials, to monitor whether trials are being conducted under national and international law. Showed concern.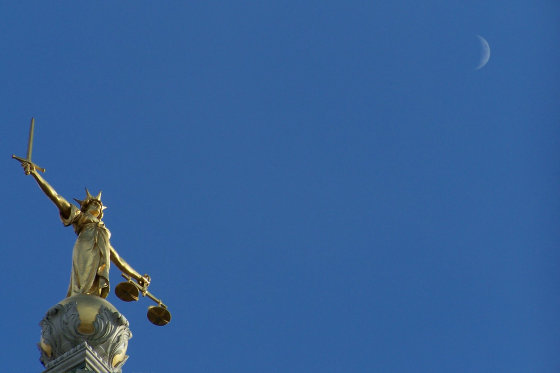 by Antonio Marín Segovia

There is also an 'overflow room' outside the courtroom for people who could not enter the room, but it was pointed out that the images shown in the overflow room have continuous technical problems in sound quality and image quality. I am. Even one week after the proceedings began, the technical problems were not resolved and most of the testimony could not be heard.

In addition, at the hearing, Mr. Assange's defense team demanded that the hearing be postponed to 2021 because the time to contact Mr. Assange from the June indictment was too limited, but the judge. Rejected this request. 'This decision is an insult to the British courts, Julian Assange, and justice. Dismissing the postponement is a denial of Assange's rights,' said investigative journalist Christine Fluffson.

In addition, a psychiatrist who met Mr. Assange multiple times testified that Mr. Assange was 'severe depression' and 'has symptoms of mental illness' in the hearing, and 'suicide if transferred to the United States' Increases the risk of suicide. '

Julian Assange of WikiLeaks at 'very high' risk of suicide attempt if US extradition bid successful, psychiatrist tells court --CBS News
https://www.cbsnews.com/news/wikileaks-julian-assange-at-very-high-risk-of-suicide-attempt-psychiatric-expert-tells-court/

in Note, Posted by logq_fa