It turns out that the `` .org domain '' for non-profit organizations and schools has been sold to private companies for each management organization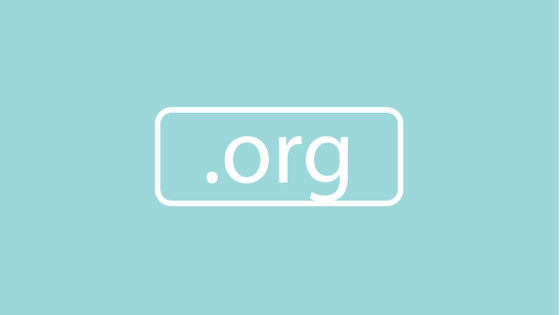 by
EstudioWebDoce
It turns out that the
Public Interest Registry (PIR)
, which manages one of the top-level domains '
.org
', was sold to an investment company called
Ethos Capital
. As a result, there are concerns that
non-profit organizations
that use the '.org domain' face unlawful registration fees.
Ethos Capital to Acquire Public Interest Registry from the Internet Society | Internet Society
https://www.internetsociety.org/news/press-releases/2019/ethos-capital-to-acquire-public-interest-registry-from-the-internet-society/
Breaking: Private Equity company acquires .Org registry-Domain Name Wire | Domain Name News
https://domainnamewire.com/2019/11/13/breaking-private-equity-company-acquires-org-registry/
The ".org domain" is derived from the word "organization", meaning "organization / organization", and was originally established in 1985 and was intended only for non-profit organizations. Even after the '.org domain' was released to organizations other than non-profit organizations, the registration fee that PIR can charge domain users was limited to $ 9.05 per domain per year (about 980 yen), so open source Software projects, schools and other institutions were able to use the '.org domain' for a stable fee.
However, PIR has removed the upper limit of the '.org domain' registration fee by a registry agreement dated June 30, 2019, which was newly concluded with
Internet Corporation for Assigned Names and Numbers (ICANN)
, a domain database management organization. . Of the 3252 opinions received in the public comment conducted at this time, there were only 6 opinions in favor of the removal of the upper limit of the registration fee.
The details of how the upper limit of the '.org' domain registration fee was removed are detailed in the following article.
Over 3,000 oppositions have been lifted, the upper limit of the `` .org '' domain registration price has been decided, and the possibility of price increases in the future-GIGAZINE

In response to this news,
Domain Name Wire
, a domain-related news site, said, "Non-profit organizations and other organizations that have been using the" .org domain "for many years may face a sharp increase in registration fees. But there is also good news, so far the PIR has been managing the domain properly under sufficient supervision and the situation will not change significantly for the time being. " It was.
PIR also
stated in
a
statement
entitled "Open letter to the .org community": "There is no specific plan for raising the registration fee for the .org domain. We have been a registry operator for .org for over 15 years. We are proud of our work and will never betray the trust you have for us in the '.org domain' '.
Meanwhile, a higher-level organization of the PIR
Internet Society (ISOC)
is the 'I sold the PIR to Ethos Capital' on November 13, 2019
announcement
, and that the management authority of '. Org domain' were sold each PIR Was revealed. ISOC CEO Andrew Sullivan said, "This sale will allow PIR to fulfill its mission to maintain reasonable prices and accessibility of the" .org domain "under the new owner."
I am commenting
.
Domain Name Wire, which deals with the sale of PIR, "We need to scrutinize the meaning of the term" reasonable price. "Obviously, the purpose of the investment companies ISOC and Ethos Capital are different. Even if you don't want to raise the price, investment companies will try to maximize the profits that the '.org domain' produces. '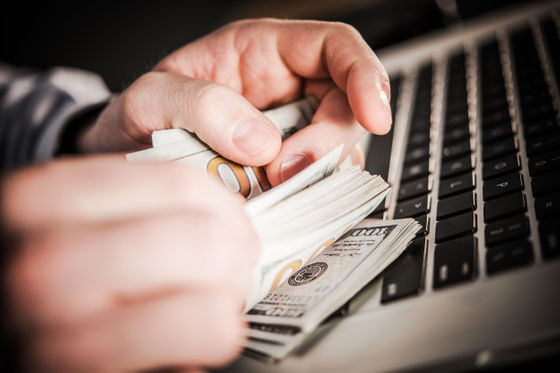 by duallogic

In addition, the Internet Commerce Association (ICA) , a non-profit trade association organized by multiple IT companies, said, "We withdrew the sale of the" .org domain "to the ICANN Board and became the owner. from any damages that might result from the investment company, the non-profit and then asked to protect the organization, ' a statement published. In an open letter (PDF file) that was announced at the same time, ICANN's board of directors was accused of witnessing the terrible failure he had invited.

The ISOC PIR and ".org domain" sale transaction is expected to close in the first quarter of 2020.

・ Continued
The activity of signing against the fact that the management organization of the `` .org '' domain was sold to an investment company started-GIGAZINE