'Firefox 70' official release with built-in password generation function, developer tool enhancements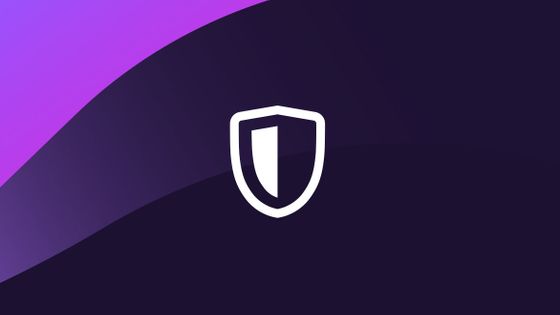 The official version of the web browser ' Firefox 70 ' has been released. In addition to being equipped with a function that automatically generates passwords, it also includes updates such as adding CSS properties and improving the usability of developer tools.

Firefox 70.0, See All New Features, Updates and Fixes

https://www.mozilla.org/en-US/firefox/70.0/releasenotes/
Firefox 70 — a bountiful release for all-Mozilla Hacks-the Web developer blog
https://hacks.mozilla.org/2019/10/firefox-70-a-bountiful-release-for-all/
Latest Firefox Brings Privacy Protections Front and Center Letting You Track the Trackers-The Mozilla Blog
https://blog.mozilla.org/blog/2019/10/22/latest-firefox-brings-privacy-protections-front-and-center-letting-you-track-the-trackers/
◆ Password generation function
Right-click on the password entry field and click 'Use password generated securely' from 'Enter password'. Firefox will automatically generate a password. The automatically generated password is saved in Firefox and is automatically entered from the next time onwards, and login information can be shared with other terminals such as the smartphone version of Firefox by logging in to Firefox.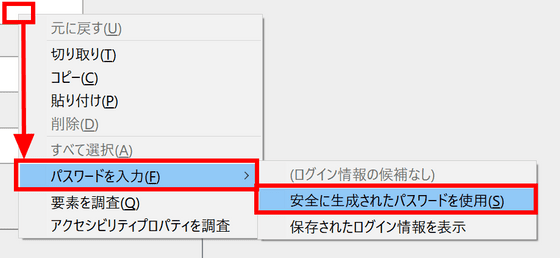 ◆ Text decoration
Three properties related to underline are added, and the color of the underline can be changed, and the processing of the character protruding below, such as the letter "g", can be selected.




◆ Developer Tool Update
In the inspector provided for web developers, the reason will be displayed if the property is invalid.



In addition, by clicking the text color icon, it is now possible to display 'whether the contrast between the text color and the background color is appropriate'.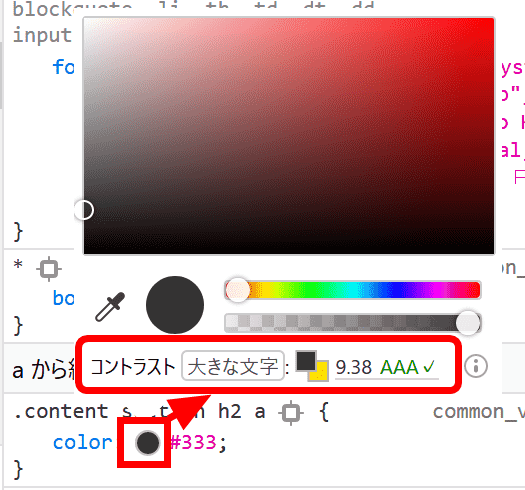 Regarding accessibility, you can also check 'Keyboard' in the 'Accessibility' tab of the Inspector, and it will display content that cannot be operated properly with the keyboard.




Also, breakpoints can be set to track
DOM
changes to make debugging of advanced web apps easier.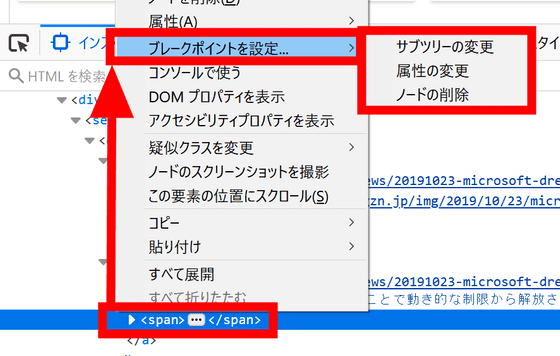 When a breakpoint is triggered, the page status is displayed in the Debug tab, making it easy to track what is happening on the web page.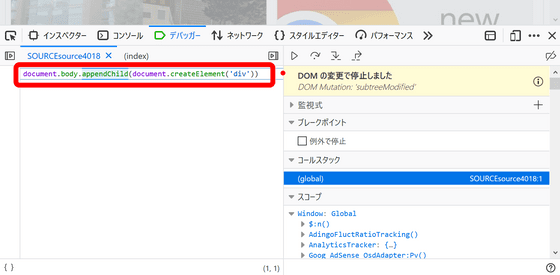 Firefox 70 has many other security fixes in addition to the above.

The macOS version of Firefox 70 was able to significantly reduce power consumption.

Firefox 70 for macOS has succeeded in reducing power consumption by more than 60%-GIGAZINE