'Slayers 30th Anniversary Event-If you don't get together, you'll go wild!-' Will be held, with Megumi Hayashibara, Yasunori Matsumoto, Maria Kawamura and others appearing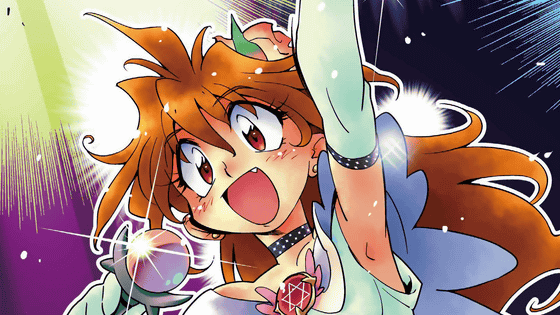 In January 2020, ' Slayers ', which gained great popularity in the 1990s for developing media mixes such as manga, anime, and games based on novels, will celebrate its 30th anniversary.

As the beginning of a project to commemorate this,
Megumi Hayashibara,
who plays the main character Lina,
Yasunori Matsumoto
, who plays Gourry, and
Maria Kawamura
, who plays Naga, will gather together for a special event '
Slayers 30th Anniversary Event-Rampaging if you don't get together.
'
Chauzo! ~
"
Will be
held.
Slayers 30th Anniversary Project Special Site
https://fantasiabunko.jp/sp/slayers_anniversary/
Slayers 30th Anniversary Project Official Twitter Account
https://twitter.com/Slayers_30th
'Slayers' is a light novel series published in Fujimi Fantasia Bunko from January 1990. The author is Hajime
Kanzaka
, and the illustration is
Rui
Araizumi. The series has published more than 20 million copies in total. The second part is completed in the 15th volume published in May 2000. After that, only short stories were published in parallel with the main story, but the third part started in 2018. The
latest 17 volumes 'Distant Return'
were published on October 19, 2019.
January 2020 is the 30th anniversary of the publication of 'Slayers'. Various projects are planned to commemorate this, and as the beginning of the event, 'Slayers 30th Anniversary Event-If you don't get together, you'll go wild!' Will be held.
The main visual of the event looks like this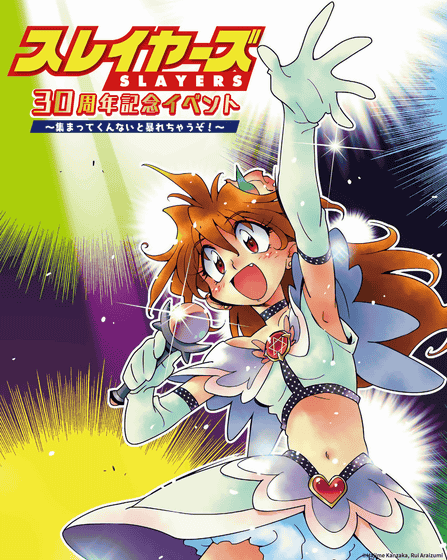 The event will be held on Sunday, March 29, 2020. The daytime performance opens at 13:00 and 14:00, and the night performance opens at 18:00 and 19:00. The venue is TOKYO DOME CITY HALL.

Megumi Hayashibara as Lina Inverse, whose appearance has been decided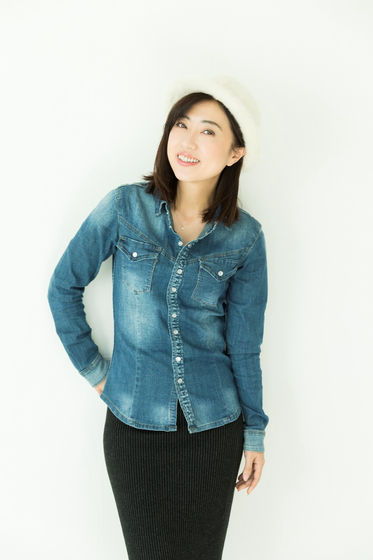 Yasunori Matsumoto as Gourry Gabriev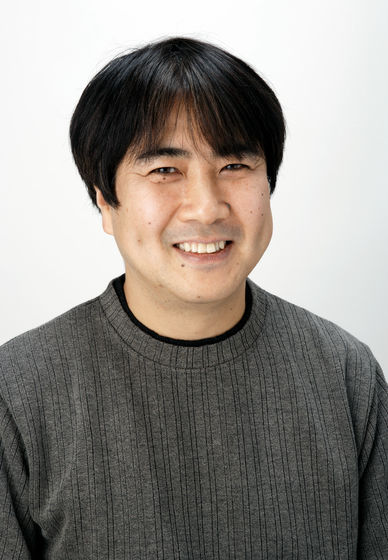 White snake The role of Naga, Maria Kawamura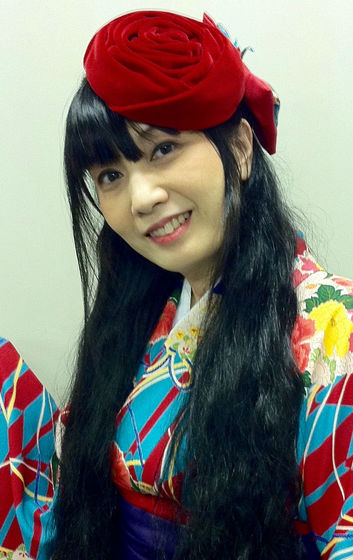 Pre-sale of premium tickets with benefits is available at the special booth in 'Fantasia Bunko Great Thanksgiving 2019' held on October 20, 2019 (Sun). The price is 13,000 yen excluding tax, and the face of the ticket is designed by Rui Araizumi, which is only available at the venue. The benefits are 'guidance to the seats in the arena area' and 'with a duplicate original picture and original wristband drawn by Rui Araizumi (planned)'.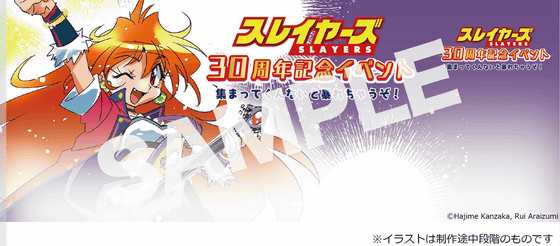 In addition, advance lottery is accepted at e +. Premium tickets with benefits are 13,000 yen excluding tax, regular tickets are 8500 yen excluding tax, and the lottery application period is until 23:59 on Sunday, November 3, 2019.

In addition, it is said that this is the first Slayers work independent event.

·event information
Original: Hajime Kanzaka (Fujimi Fantasia Bunko)
Original illustration: Rui Araizumi
Organizer / Plan: KADOKAWA
Produced by: Sony Music Solutions, Clutch
Cooperation: King Record, TV Tokyo Media Net
Management cooperation: Kyodo Tokyo
Sponsor: E Plus
© Hajime Kanzaka / Rui Araizumi