A bill to `` prohibit starting work before 8 am '' passed in California to ensure student sleeping time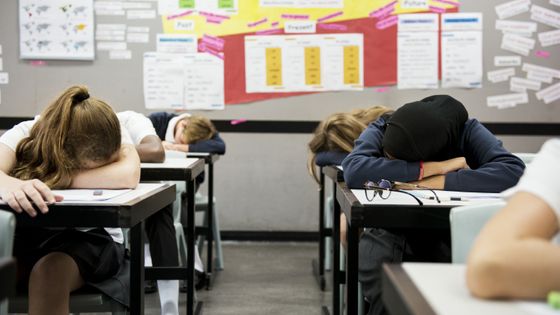 By
Rawpixel
On October 13, 2019, a law was passed in California, USA, prohibiting the opening of school hours before 8am for public junior high schools and 8:30 am for public high schools.
Bill Text-SB-328 Pupil attendance: school start time.
http://leginfo.legislature.ca.gov/faces/billNavClient.xhtml?bill_id=201920200SB328
California's new law bans schools from starting before 8am — Quartz
https://qz.com/1727790/californias-new-law-bans-schools-from-starting-before-8am/
The law covers public junior high schools and high
schools
, including California
charter
schools, excluding some local schools, according to a
report
submitted to the California Legislature
(PDF file).
About half of the existing schools are applicable. Schools will begin to limit class hours based on this law on the later of "July 1, 2022" or "the date on which the three-year collective bargaining agreement with employees has expired". However, this law does not apply to the curriculum called "Zero Period" that allows students to take advanced or specialized optional classes before starting work.
The background to the submission of this bill is the issue of "children's sleep time". The American Pediatric Society stated in a
policy statement
in 2014 that 'insufficient sleep is detrimental to the physical and mental health of youth, and as a result, the academic performance deteriorates.' Supported a policy of delaying start time so that they could sleep between 8.5 and 9 hours.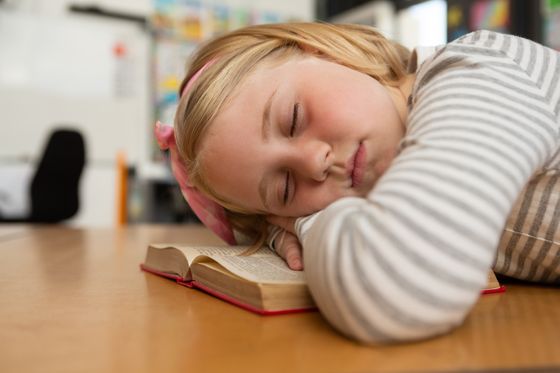 By
Wavebreakmedia
According to a 2014
(PDF file) survey
of 9000 high school students in the three states of the United States, if the start time was set after 8:35 in the morning, the academic performance of major subjects such as mathematics, English, science, etc. As a result of the national united academic ability test in the state unit or the United States, the attendance rate and the late arrival rate will improve significantly.
You can see the impact of sleep time on youth by reading the following article.
Teenage boys and girls are overwhelmingly lacking sleep-gigazine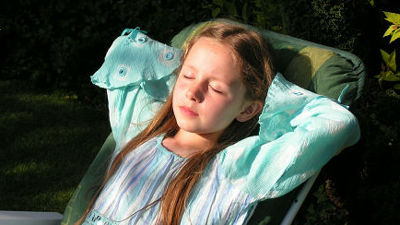 by AndrewExtra

According to the California Parliamentary analysis for policy planning, the school's opening hours have shifted to the parents' working hours. Most schools started in the 1970s and 1980s at 9:00 am, but as women entered the society around the end of the 20th century, they said, `` I want to leave my children in a school that can ensure their safety before going to work. In response to his parents 'request, the start time was gradually advanced.

For this reason, there is a criticism against the policy that delays the start time of school, saying that if the start time is delayed, there will be no place to leave children. However, the general closing time for American junior and senior high schools is 3:00 pm. Regardless of the current bill, the parents' working hours do not match the school hours of their children.


in Note, Posted by log1k_iy