Distribution of "Kyoto Bodo Walk" on the stage of "After School Dice Club" by Miki Takeka and Saki Miyashita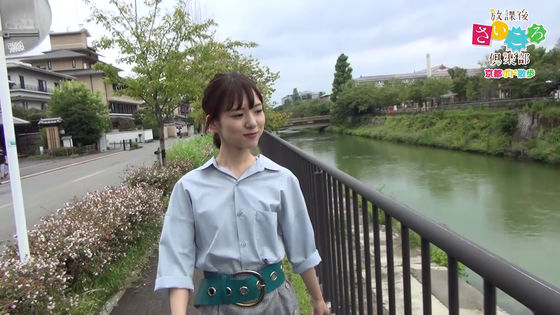 The "After School Dice Club", which began broadcasting in October 2019, is a work depicting the daily lives of high school girls who deepen their friendship through board games. Along with the anime broadcast, " Kyoto Bodo Walk " has started to be distributed around the place where voice actor
Saki Miyashita
who plays one of the main characters, Miki, actually appears in the work.
Anime "After School Dice Club" Official Website
http://saikoro-club.com/index.html
【The Special Event! ️Kyoto Bodo Sanpo ①]

Mukasa Miki role of # Saki Miyashita the # dice Club walk the stage of ♬ is a large public special planning the 'after school dice club Kyoto Bodo walk' ???? ✨ already ??? a lot of views of the first episode was broadcast Please compare it with the main part of the anime! Let's Kyoto Bodo Sanpo

Continue…⁉ pic.twitter.com/Llgen8HKHD

— TV anime "After School Dice Club" starts broadcasting in October ???? (@saikoro_club) October 10, 2019


The starting point of the walk is in front of Otorii at Heian Shrine.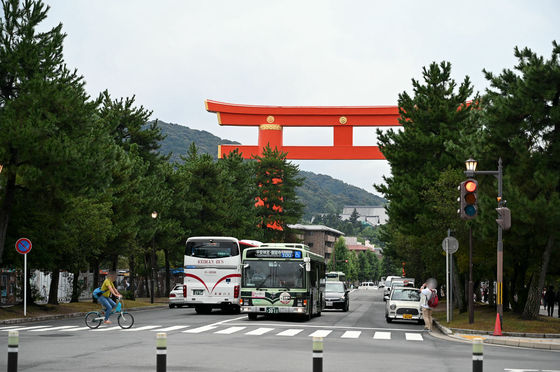 Mr. Miyashita who came in front of Otorii.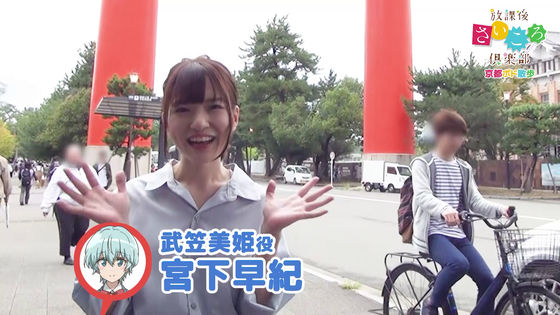 Torii is 16 times as tall as Miyashita. In the original work, Aya, who is not a Miki but a transfer student, starts with a surprise at this size.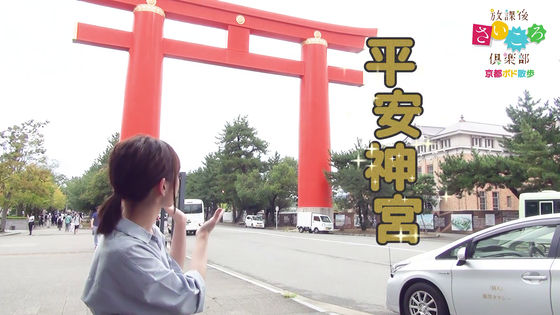 Otenmon is about 300m from this torii gate.



Mr. Miyashita moves from Torii along the lake Biwa.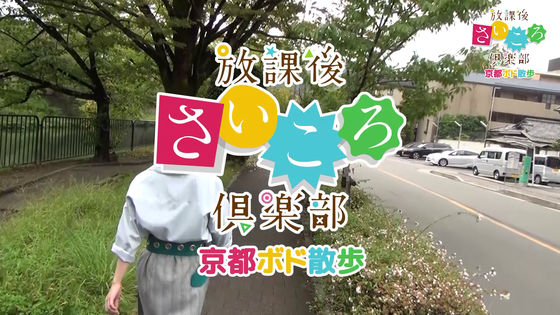 I came to the east side of Kyoto City Zoo.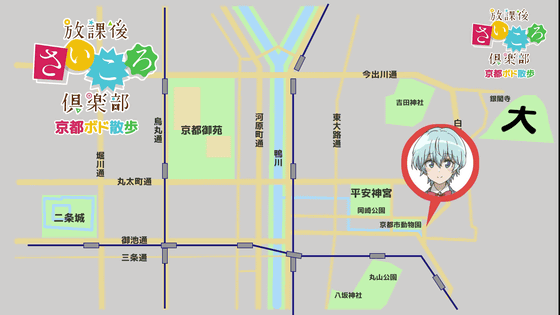 There is a bus stop for "Nanzenji Temple, Hydrophobic Memorial Hall, Zoo East Gate" in Kyoto City Bus and Okazaki Loop. The bus stop where Miki got off with Aya in the first episode of the anime. The building is under construction and is completely reproduced.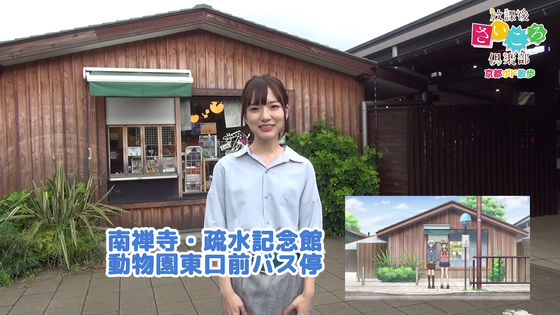 After getting off the bus, Miki and Aya came to the kick-in line. As in spring, cherry blossoms bloom on both sides in spring.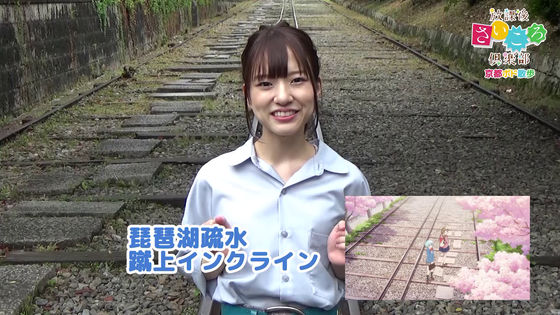 "Incline" is a facility for laying tracks on slopes and carrying ships and cargo. Kick-up Incline was responsible for a section of boat transportation connecting Lake Biwa and Kyoto. It is not used now, but the tracks are left intact.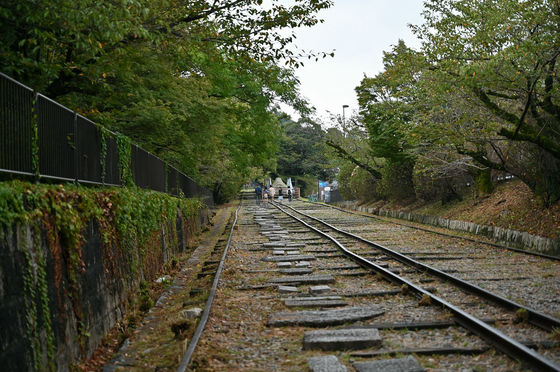 It takes less than 10 minutes to walk from the bottom to the top.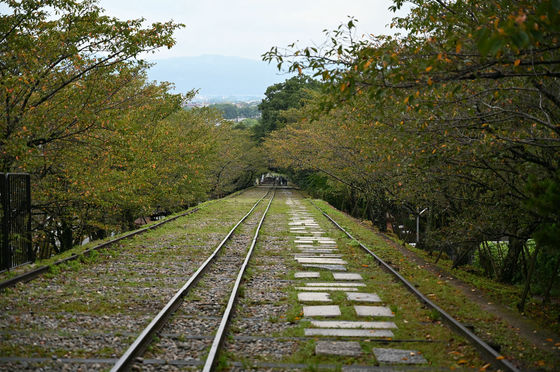 Mr. Miyashita's "Kyoto Bodo Walk" that left the Incline is still going on. Next time, there will be a glimpse of how the Bodo walk was filmed.

・ Continued

2nd distribution of `` Kyoto Bodo Walk '' that voice actor Saki Miyashita visited around Kamogawa that appeared in `` After school dice club ''-GIGAZINE