Adobe decided to suspend all Venezuela accounts, based on presidential decree, no refund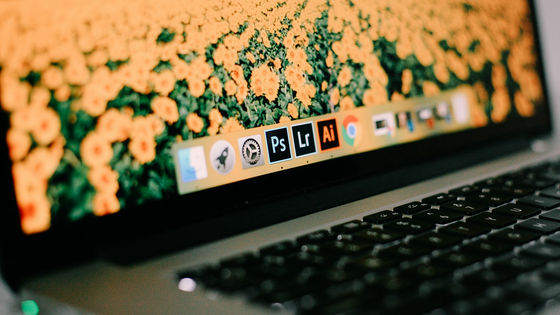 by
Mikaela Shannon
Adobe has announced that all Venezuelan accounts will be suspended on Monday, October 28, 2019, following Presidential Decree 13884 by the US government.
Adobe compliance with US Executive Order | Venezuela
https://helpx.adobe.com/la/x-productkb/policy-pricing/executive-order-venezuela.html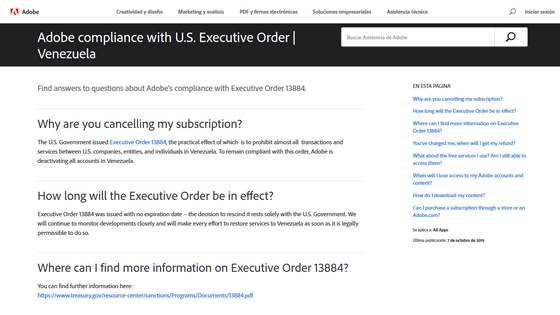 Executive Order 13884 of August 5, 2019-Blocking Property of the Government of Venezuela
(PDF file) https://www.treasury.gov/resource-center/sanctions/Programs/Documents/13884.pdf

Presidential Decree No. 13884 was issued on August 5, 2019 regarding the blockade of the Venezuelan government's assets. According to Adobe, transactions and services with companies, organizations and individuals are virtually prohibited in Venezuela, and account suspension measures have been taken accordingly.

Venezuela users whose accounts will be suspended will be unable to access account information, Adobe's online platform, and Adobe's software and services. Content stored in your account can be downloaded until your account is terminated.

In addition, since the presidential decree has no expiration date and only the government can make a cancellation decision, Adobe will make a cancellation decision, and as soon as the service is legally authorized, the account will be restored He said he will make an effort. In addition, due to the provisions of the Presidential Decree, there will be no refund for this account suspension.