Microsoft Announces "Surface Neo", a Folding Dual Display WindowsPC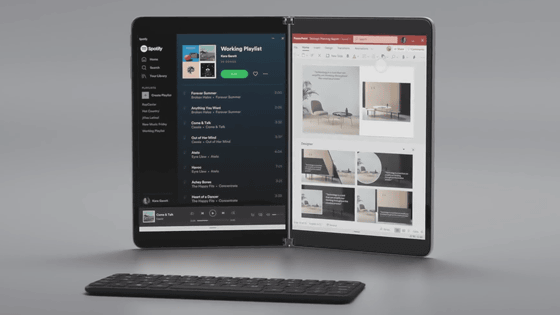 On October 2, 2019, Microsoft announced the Surface Neo , a foldable dual-display WindowsPC, at the Surface Event, a Microsoft-related product presentation held in New York.

Microsoft announces dual-screen Surface Neo PC, coming holiday 2020 | Ars Technica

https://arstechnica.com/gadgets/2019/10/microsoft-teases-surface-neo-a-dual-screen-pc-coming-at-the-end-of-2020/
The official movie of Surface Neo can be seen from the following.
Introducing Surface Neo-YouTube
CPU is Intel's
Lakefield
equipped with 11th generation iGPU 'Gen11'.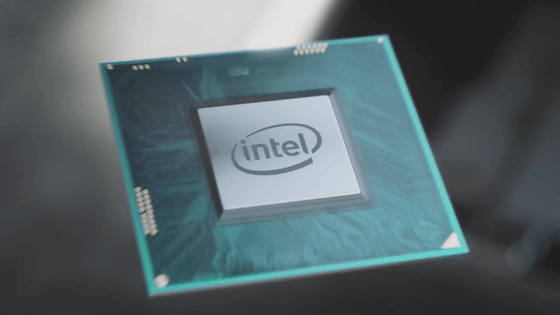 Dual displays are connected by hinges and can be folded. The size of the display is 9 inches on one side, and it is equivalent to 13 inches when two displays are opened.

Windows 10
specialized for the two-screen PC called "
Windows 10X
" that has been rumored to be installed, and it is also possible to launch different apps on the left and right displays. Check email while watching the news ...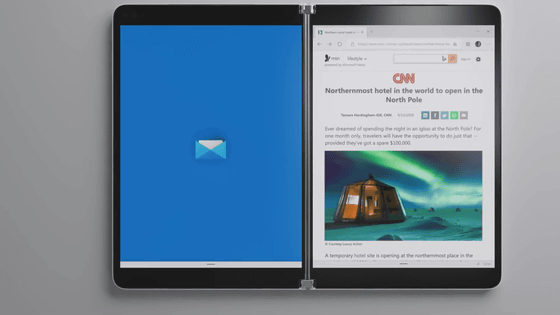 When planning your trip, you can look up photos of your destination while looking at the map. Windows 10X will be compatible with 32-bit Windows applications.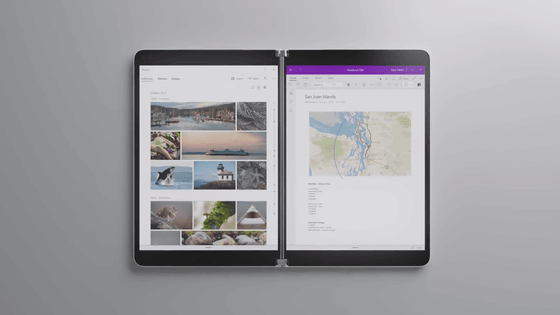 Surface Pen that sticks to the back with a magnet type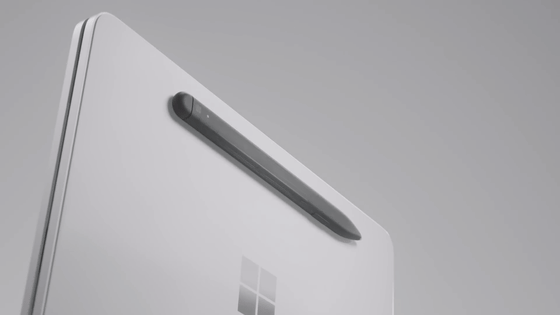 The hinge can be rotated 360 degrees.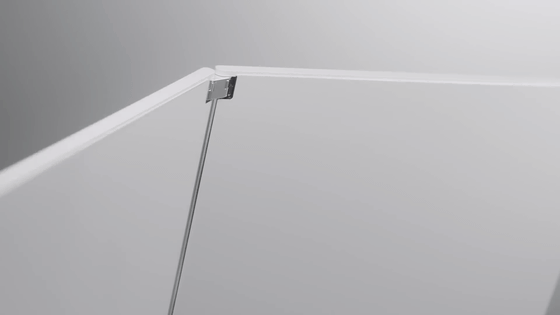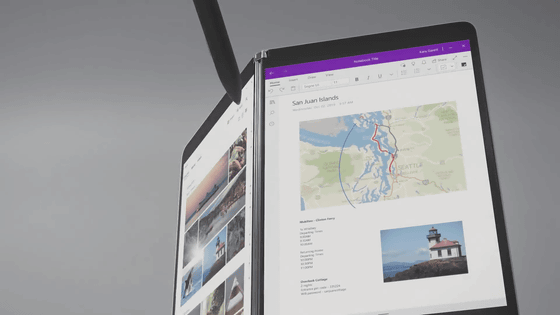 There is also a magnetic Bluetooth keyboard. When the Bluetooth keyboard is placed on the front half of the display, the back half becomes the auxiliary display.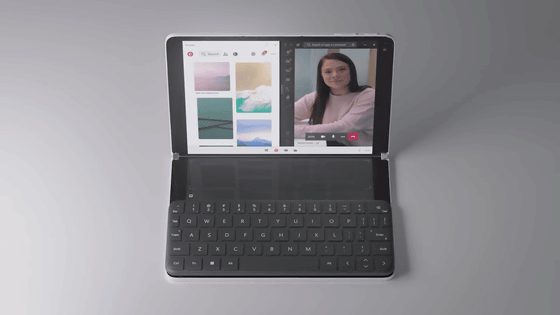 The auxiliary display includes an emoji panel, a handwriting input panel, and ...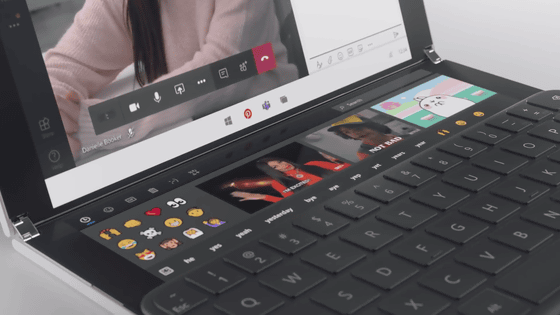 You can display YouTube movies.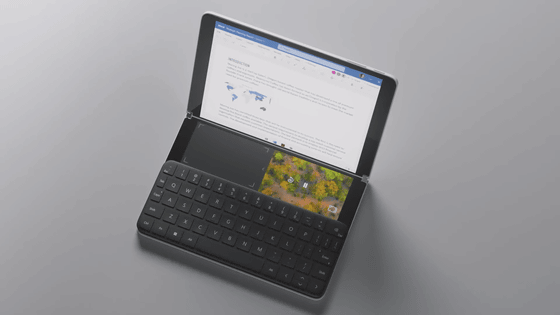 When the Bluetooth keyboard is placed behind the display, the front side can be used as a touchpad.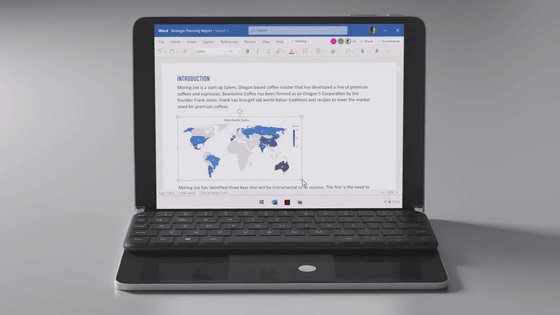 The Bluetooth keyboard can also be used off the display.



It is also possible to be independent like a tent.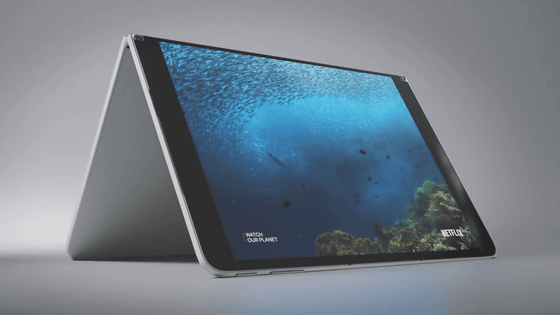 The display can be closed when carrying.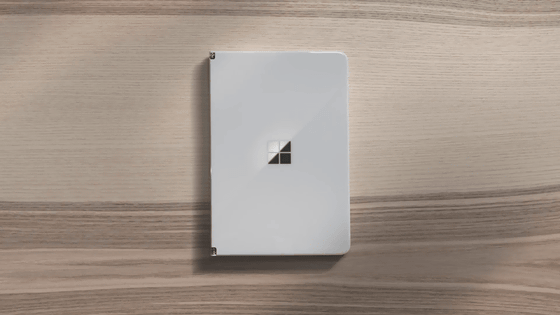 A woman has this feeling of size and weighs 655g. When unfolded, the thickness is 5.6mm.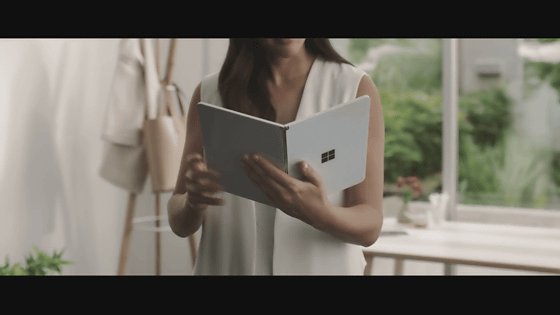 Surface Neo will be released at the end of 2020.