McDonald's `` Spatiki (Spicy Chicken Burger) '' tasting review with crunchy chicken and spicy garlic sauce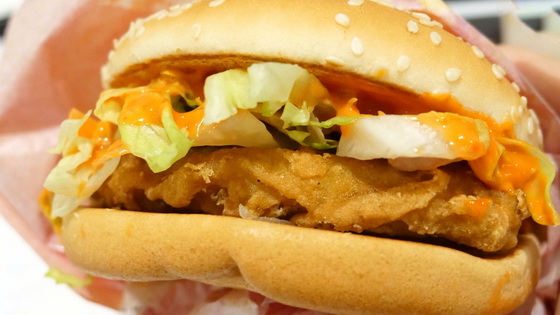 For a limited time, " Spa Chiki (Spicy Chicken Burger) " appeared on Oct. 1, 2019 (Tuesday) on the MacDonald's
Otego Mac
that can be eaten for 200 yen. I went to eat burgers with chili and garlic on chicken patties.
The first ever 'Otegoro Mac' 200 yen burger is delicious! Feel agile with a tangible and exciting source! ? 'Spicy Chicken Burger' is abbreviated as 'Spa Chiki'! From Tuesday, October 1
http://www.mcdonalds.co.jp/company/news/2019/0924a/
Spachiki (Spicy Chicken Burger) | Menu Information | McDonald's
http://www.mcdonalds.co.jp/quality/basic_information/menu_info.php?mid=1180
Arrived at McDonald's store.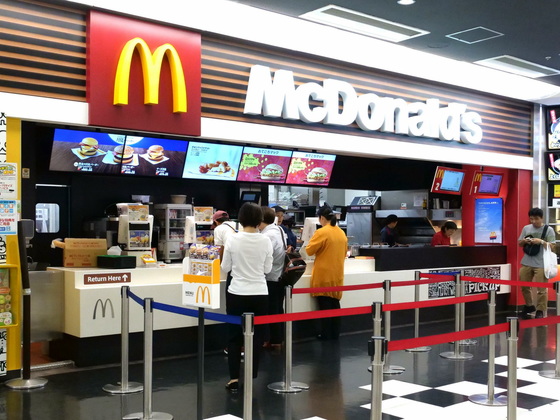 I ordered 'Spa Chiki (Spicy Chicken Burger)' immediately. The price is 200 yen including tax.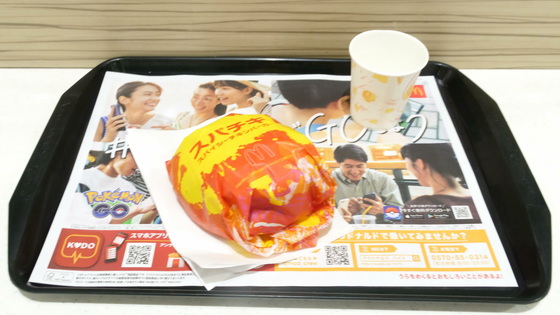 Remove the hot burger from the wrapping paper and the scent of garlic will spread.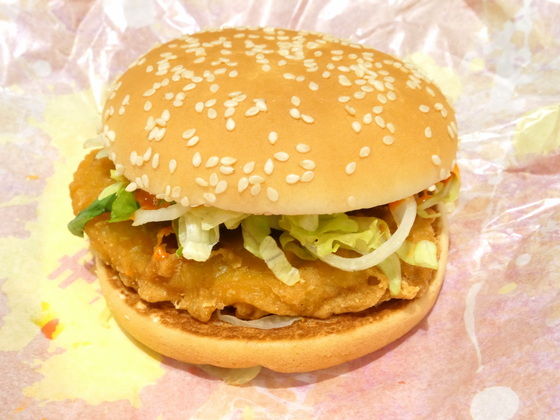 Compared to a transportation IC card, it is about this size, and it's a little smaller because it's just an Otego Mac.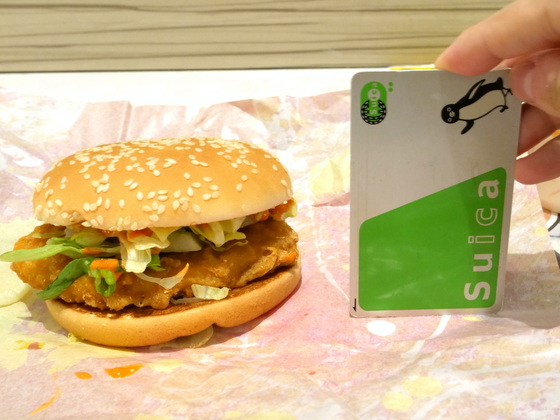 Under the buns are lettuce, spicy sauce, and chicken crisp patties. After 17:00, you can order "Double Spachiki" that can be topped with another chicken crisp patty for an additional ¥ 100.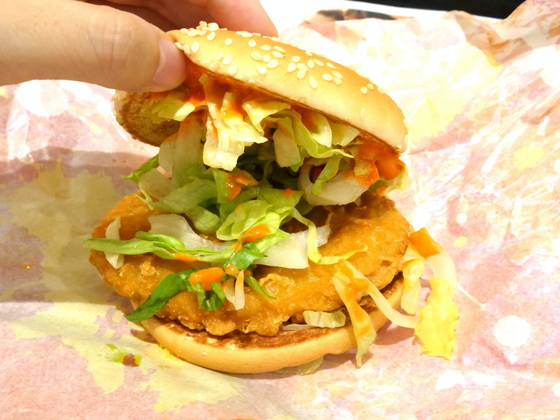 The reddish spicy sauce uses red pepper and garlic.



When you eat it, the strong flavor of garlic spreads in your mouth. There is red pepper spicy, but also sour like mayonnaise, this sour and crispy sweet lettuce softened the red pepper. Chicken Crisp Patty has a crisp, soft chicken, and the aroma of pepper and spicy sauce are perfect. It's a little voluminous, so it seems difficult to fill your stomach with a spatiki single item, but it was a perfect hamburger when you were hungry and want to eat as a snack.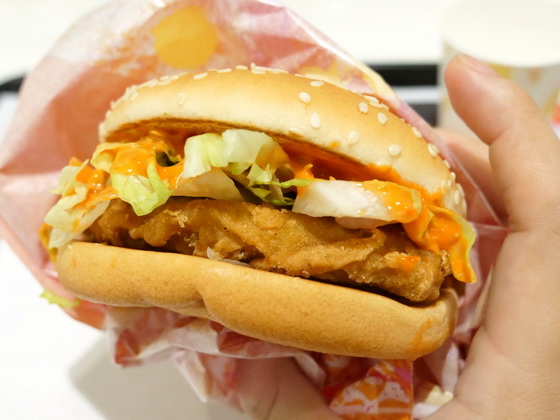 Spachiki (Spicy Chicken Burger) can be purchased for 200 yen including tax. Sales are scheduled from October 1, 2019 (Tue) to late January 2020 at McDonald's stores nationwide, excluding some stores.