'Black Spicy' and 'Red Spicy' have eaten 'Maya Roasted Cutlet Set & Cajun Roast and Set Meal' in pine trees that invites a lot of sweat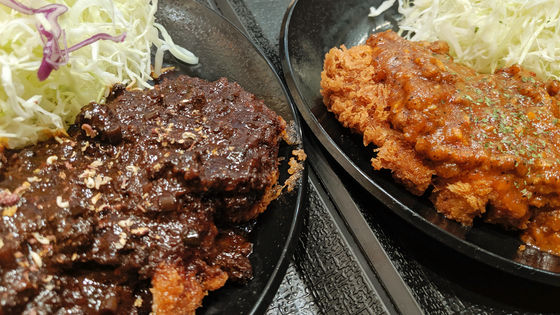 Matsunoya
offers a set meal menu centered on tonkatsu, and as a new menu from Wednesday, September 18, 2019, 'black crunchy' using maple sauce, '
mapo loin and set meal
' and spicy 'Red spicy' '
Cajun roast and set meal
' using sauce started. As a spicy food enthusiast, I went to eat it because it is a product that I can not miss.
New release of maple roast and set meal, Cajun roast and set meal! | News | Matsunoya, Matsunoya, Chicken Tei
https://www.matsuyafoods.co.jp/matsunoya/news/menu/190913_mabo.html
Arrived at Matsunoya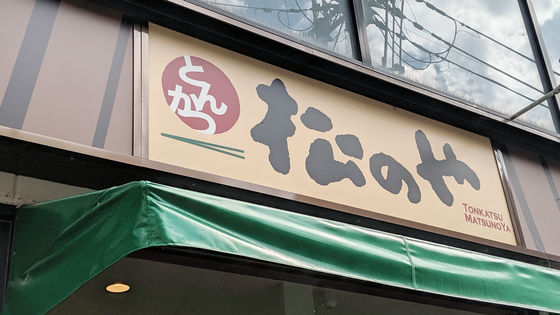 There was also a tapestry in the store window.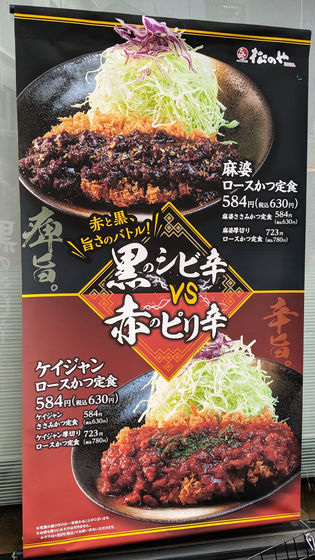 For each of the two set meals, you can choose 'Roasted pork cutlet (630 yen including tax)', 'Sasatsu cutlet (630 yen including tax)' and 'Thick cut roasted pork (780 yen including tax)'. I wanted to eat it this time, so I chose thick cut roasted bonito together.

About 10 minutes after ordering, "Maki thick cut and set meal" came to the table.



And pair 'Cajun thick cut and set meal'.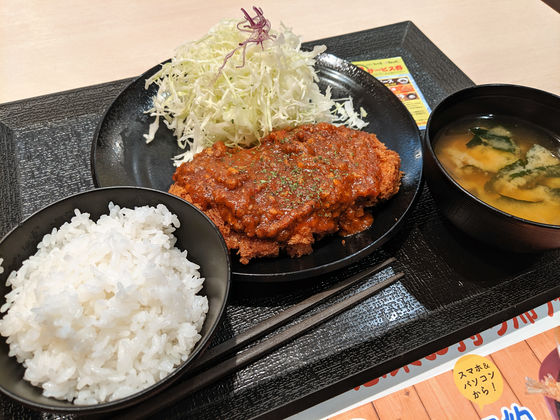 "Maya" is black enough to think "is it so black?" Mapo tofu ordered from a Chinese restaurant is sometimes closer to black than red, but this mapo has no red elements at all.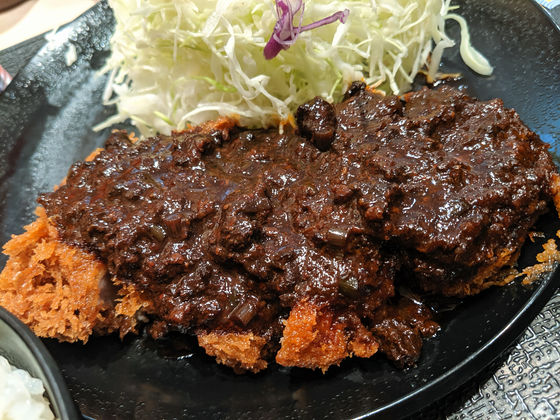 The groom is attached ...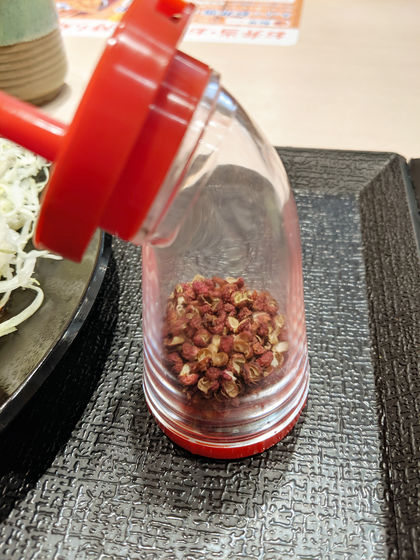 You can apply the amount you like.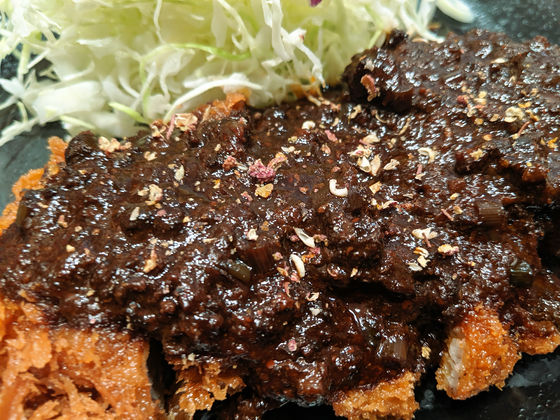 It looks like the black sauce looks something like "It 's so spicy ...", but in fact, it tastes like a spicy and rich taste like when using noodle soy sauce, with the feeling that a flower candy is added as an accent. It's not so hot that you can quickly numb. However, while eating, I sweated not only from the forehead but also from the toothpick, and I realized that spices had a significant effect on my body.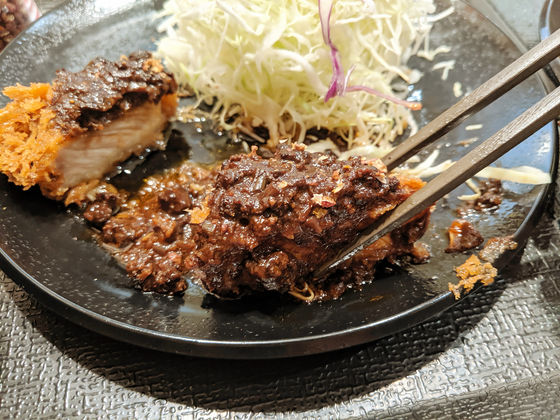 On the other hand, 'Cajun' is a vibrant shade between red and orange.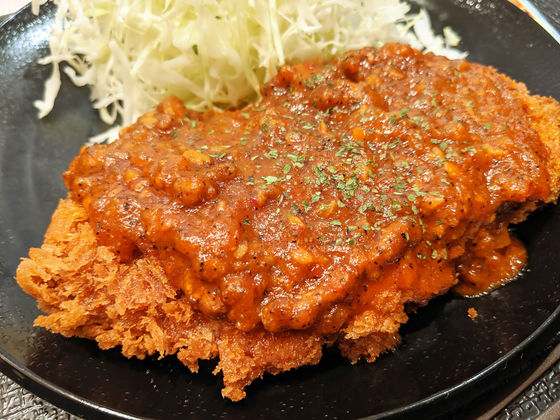 This is based on a spicy sauce made with chili and garlic, so the spiciness is immediately transmitted to the tongue, and the mouth becomes warm with a different action than the cutlet and sauce. The taste of rice is really good, but it does n't mean that the tongue is spoiled.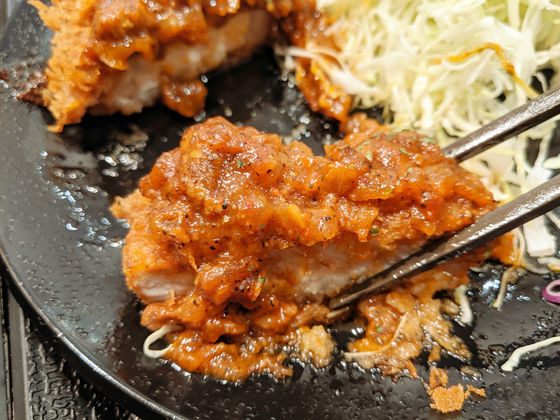 Rice Daiseng is a free service until 15:00 on Wednesday, September 25, 2019, so please try this opportunity.