I've eaten 'Old Golden Fried Rice' in a style that adds calories to calories with curry & fried rice & chicken cutlet & tartar sauce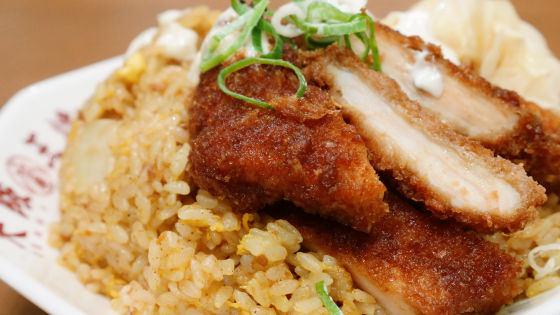 "The perfect combination of curry fried rice with chicken cutlet and forbidden tartar sauce. The perfect combination is truly golden!" From September 3, 2019 (Tuesday), the 3rd edition of the 50th anniversary limited menu " Golden Fried Rice with complete integrity " Has appeared. I actually ate a limited-time limited-volume menu at the store.

The 50th Anniversary limited menu "Golden Fried Rice" is available from September 3rd (Tue)! The spirit of the dumpling specialty shop Osaka Osho

https://www.osaka-ohsho.com/news/2019/0903.html
Since there are cases where the "perfect golden fried rice" is not provided by the store, we arrived at the Dotonbori head office where we had previously investigated and handled it.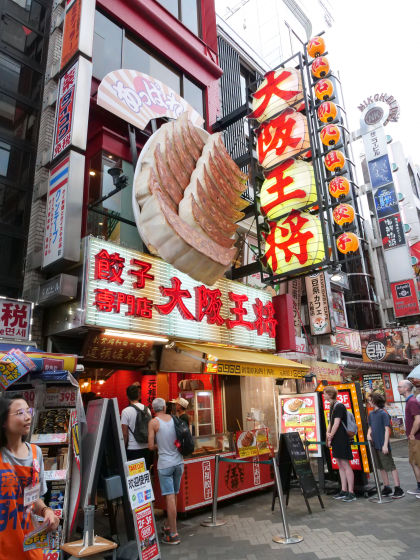 When you enter the store and complete an order with a tablet ...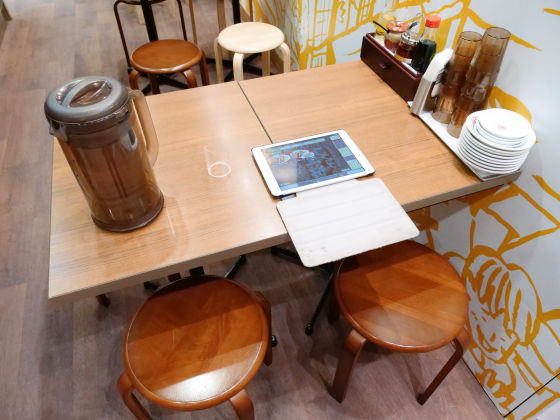 In about 10 minutes, the "perfect fried rice" arrived.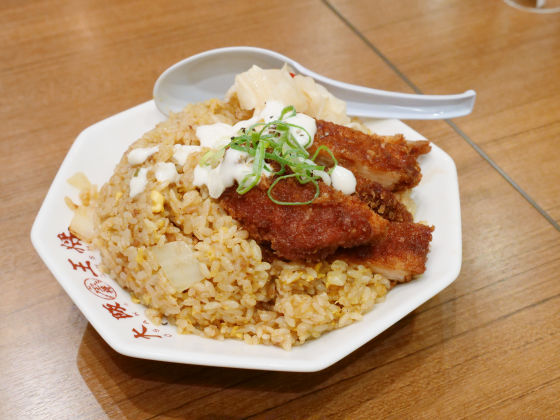 The diameter of the plate is one size larger than the 123.8mm long iPhone.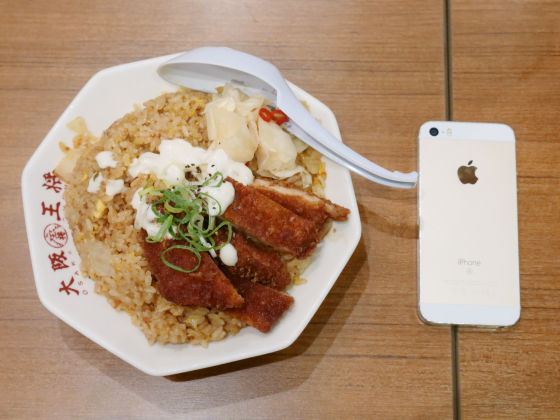 The fried rice was not a regular fried rice but a curry fried rice, so it was a slightly darker shade.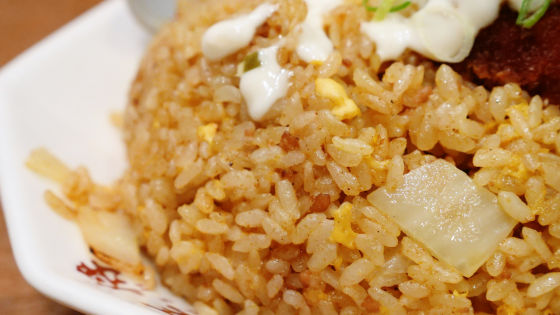 The fried rice and curry are already combined, but the chicken cutlet and tartar are on top of it, and the calorie is stacked on top of the calories.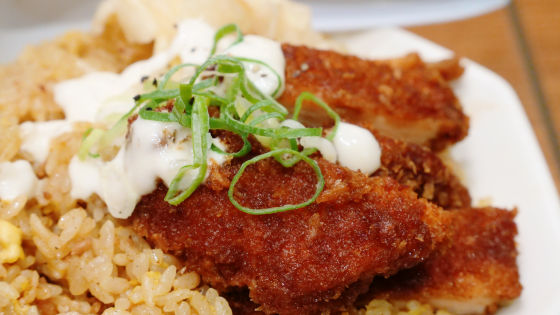 Cabbage pickles were also served.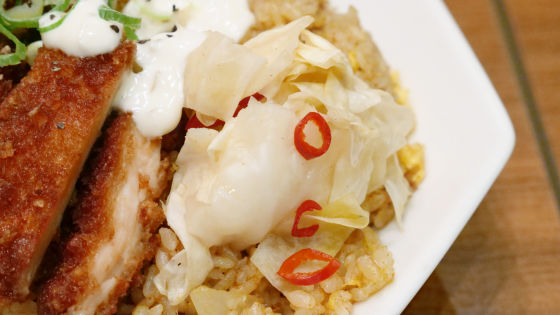 So when I first tried fried rice, I didn't feel the spiciness of the chili and it had a stable taste within the imagination.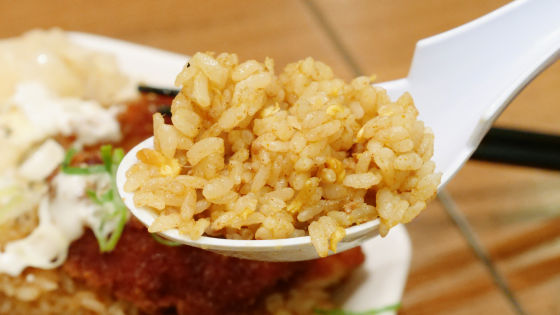 The chicken cutlet that is on top of the fried rice is made with crisp meat. Because it is soaked in a sweet and spicy sauce, it can be sharpened with a spicy curry.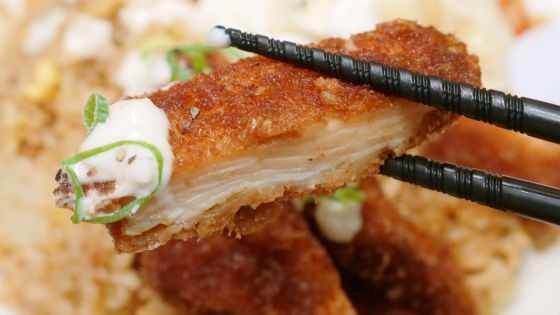 Tartar Sauce was responsible for the mellow fusion of the three main menus of curry, fried rice and chicken cutlet. The amount of fried rice was slightly larger and less irritating to each bite, but as it continued to eat, the body gradually became hot, so the mellow tartar sauce was a good accent.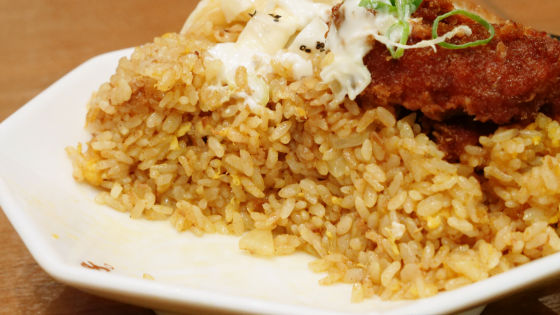 Pickled cabbage is a chopstick rest that will refresh your mouth. If you continue to fried rice, you will want other flavors, but tartar sauce, pickled cabbage and chicken cutlet will change the taste, so you can eat without losing momentum until you want to eat tightly, firmly tummy Meet me.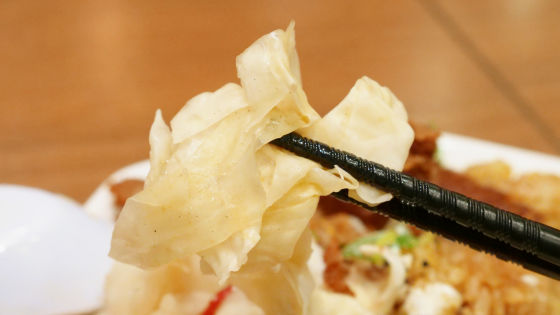 In addition, "perfect fried rice" is 750 yen including tax and is available until Thursday, October 31, 2019. Calories are 1219kcal (PDF file) . There are places that are not handled by some shops, so it is smooth to ask a nearby shop over the phone in advance.