'Firefox 69' official release, tracking prevention function has been strengthened and Flash is one step forward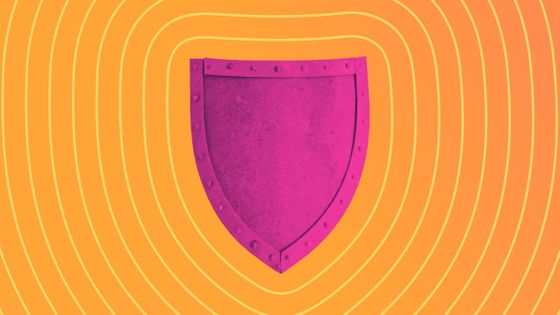 The official version of the web browser 'Firefox 69' has been released. Anti-tracking is now enabled by default, and fingerprinting is now blocked by a "strict" setting that emphasizes privacy.

Firefox 69.0, See All New Features, Updates and Fixes

https://www.mozilla.org/en-US/firefox/69.0/releasenotes/
Today's Firefox Blocks Third-Party Tracking Cookies and Cryptomining by Default-The Mozilla Blog
https://blog.mozilla.org/blog/2019/09/03/todays-firefox-blocks-third-party-tracking-cookies-and-cryptomining-by-default/
◆ Enhanced privacy-related functions
Firefox 69 now has a standard feature that prevents the detection of tracking when a website is accessed. When tracking is prevented, a shield mark is displayed on the left side of the address bar. In addition to tracking, this function also prevents virtual currency (cryptographic asset) mining scripts.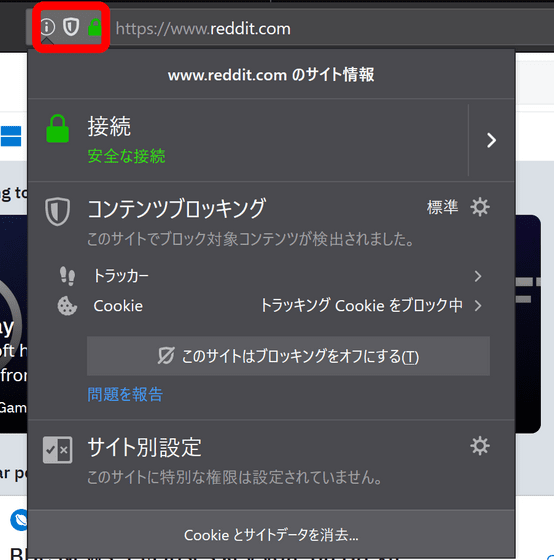 Settings can be changed from "Options" → "Privacy & Security". If "strict"
is selected, fingerprint technology that identifies individuals based on device information
can also be blocked.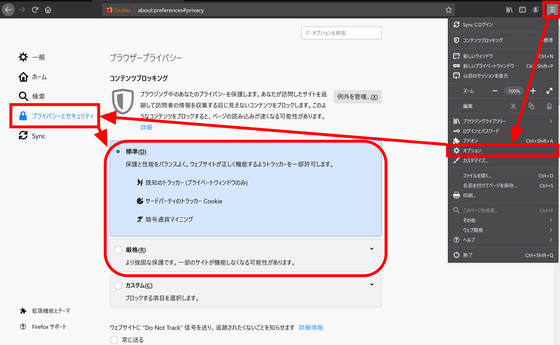 ◆ Improved experience with Windows 10
In the Windows version, the process priority level has been adjusted to lower the priority of windows that have been moved to the background, improving the processing of active windows and providing a better experience. The processing priority of movies and audio played in the background will not be lowered.

In addition, support for an authentication method called "Web Authentication HmacSecret extension" using Windows Hello has been added for Windows 10 May 2019 and later versions.

Update for macOS
Battery life has been extended by improving the frequency of use of lower power GPUs on Macs with two GPUs, such as MacBook Pro. The download progress is also displayed in the Finder.

◆ Block movies that play automatically

Firefox 66 introduced a feature to block "automatic playback of movies with sound"
, but Firefox 69 allows you to set "block all autoplay, including those with no sound". . The setting can be done by scrolling the "Privacy & Security" item on the option screen and in the "Auto play" part of "Permission setting".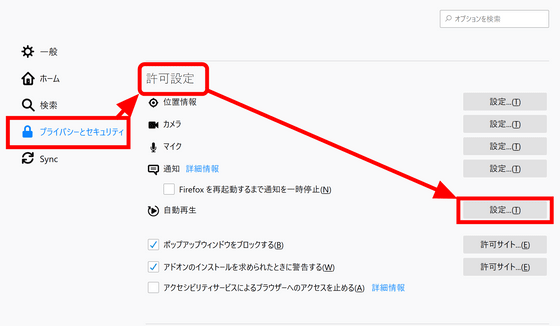 By default, the conventional method is "Block audio playback", but you can block all auto-play movies by setting "Block audio and video playback" here.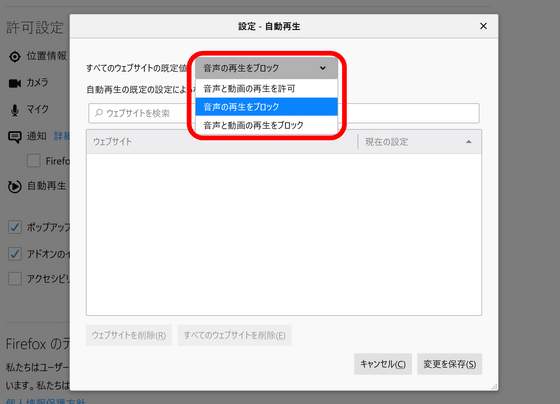 ◆ Receive multiple video codecs via WebRTC
Simultaneous reception of multiple codecs is supported, making it easier to mix video from multiple clients in a conference service using WebRTC.

◆ A step forward to abolish Flash
Mozilla has announced plans to phase out the use of Adobe Flash Player on Firefox, but from Firefox 69 the option to 'Always activate' the Flash plug-in has been abolished and the Flash plug-in is required User permission is required every time the page is accessed. Also, by eliminating Adobe Flash Player, it is no longer necessary to identify whether the OS is 64-bit or 32-bit, so privacy can be improved.

In addition to the above, many security fixes have been made.