The existence of the new start menu of Windows 10 is clear from mistakes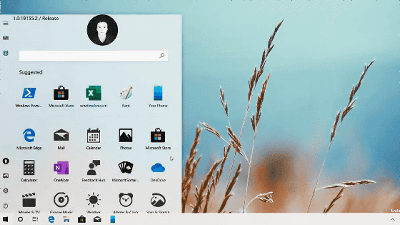 In developing Windows 10, Microsoft has released pre-public Windows 10 to users of the collaborator group '
Windows Insider Program
' and is asking for feedback. On July 24, 2019, Microsoft has accidentally released an internal build version with the new Windows 10
Start menu
adopted for test users of the Windows Insider Program, and it is clear that they are going to change the design of the Start menu It has become
Microsoft Renewal Windows 10 Start menu in accident internal leak-The Verge
https://www.theverge.com/2019/7/24/20708355/microsoft-windows-10-accidental-release-windows-insiders-start-menu
The internal build version of Windows 10 that Microsoft accidentally released this time has been fortunately released only to a small number of test users who use 32-bit devices. Microsoft seems to have noticed a mistake right away, and at the time of writing, it is not possible to use an already released version, but it seems that many test users firmly noticed a change in the start menu.
The following image is the start menu of a new design created by Microsoft in an internal build version. Unlike the traditional start menu, the user account is displayed at the top and the search form is located below it. The display method of various applications has also been changed from tile to icon.
Start. Pic.twitter.com/3QvWGPdQW9

— NTAuthority (@NTAuthority) July 24, 2019


Some users are filming scenes of using a Windows 10 internal build that was actually released incorrectly, and posting to YouTube.

Windows 10 Build 18947-New Start Menu, Emoji Picker-YouTube


It feels like this when you open the start menu. Below the top search form, frequently used apps are listed as 'Suggested'.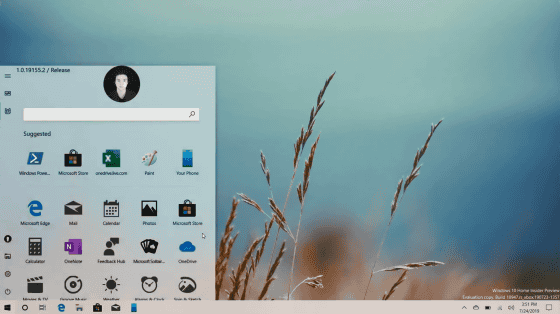 Click on the top left hamburger icon ......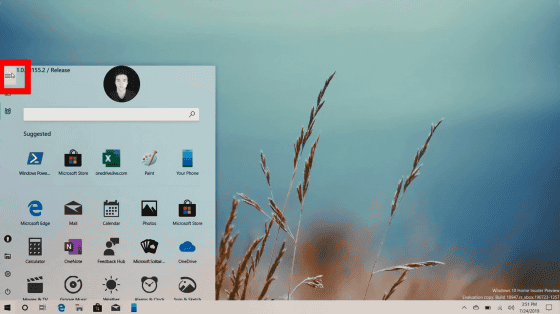 You will see the details of the minimized icon. Click the second 'Classic' icon from the top.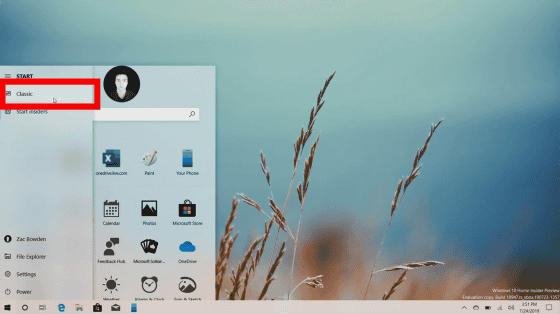 Then, you can return the start menu to the conventional design.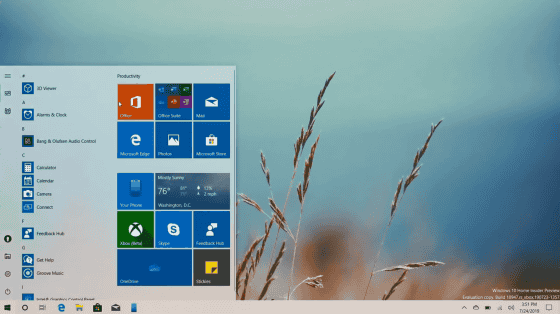 You can also right-click on the app icon in the start menu, pin it on the taskbar, change the settings of the app, or uninstall it. The same operation is possible with the conventional start menu.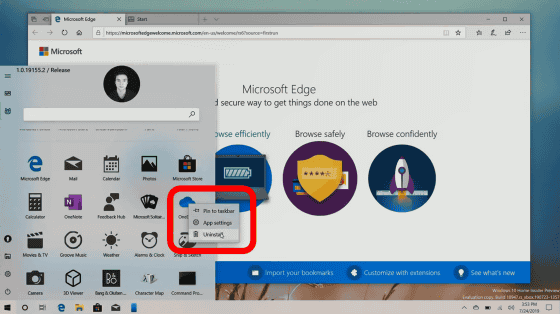 If you enter 'Weather' in the search form at the top of the start menu, in addition to the weather forecast app, the prediction results from the search engine are also displayed.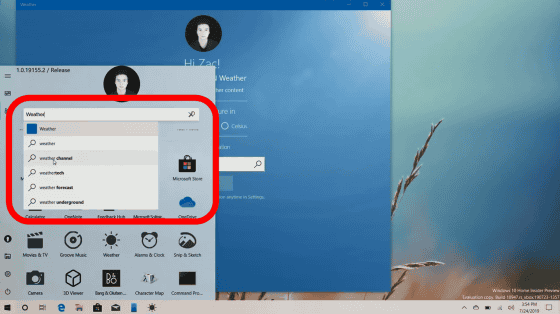 When setting the Windows 10 to dark mode and then opening the start menu ......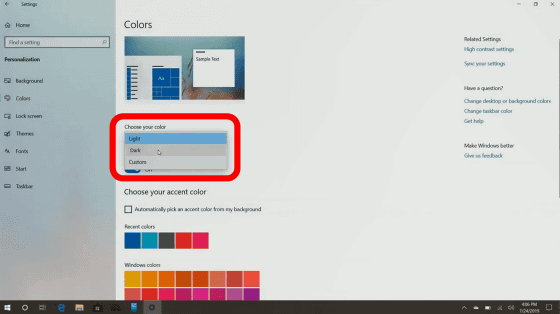 The start menu also supported dark mode.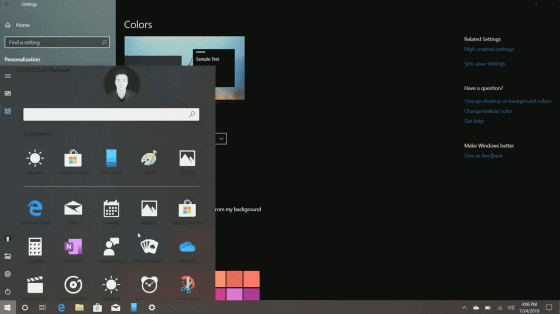 The Verge points out that the new design start menu discovered this time is being tested for Windows Lite , a lightweight operating system being developed for dual-screen devices. It is unknown whether the new start menu will also be installed on the regular version of Windows 10.

Dona Sarkar, chief of Windows Insider at Microsoft, said he is investigating a mis-release. Also, a Microsoft spokeswoman told The Verge, 'This is an error, and we will continue to develop.'

We're looking into it

— D: \ ona \ Sarkar (@ donasarkar) July 24, 2019