I tried eating 'Marah's Chicken Burger', which has a tongue and a brain in a flower basket.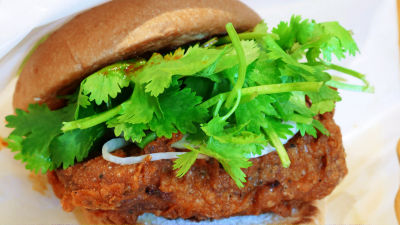 The temperature has risen steadily and it has become the season when it comes to want to eat spicy food, but since July 24th, 2019 (Wednesday), freshness burger is perfect for such a season, " Mahara chicken burger " has appeared . I have been eating Mabuchi chicken burger, which is a combination of freshly fried crispy quince and hot and cold 'Ma-sa-sa-sa-sa' with chili pepper and chili pepper.

It's delicious that it's hot! Freshness 'Mahala Chicken Burger' 【Hoja Gauze × Chili pepper】

https://www.freshnessburger.co.jp/about/Information.html#0723_1
Arrive at Freshness Burger.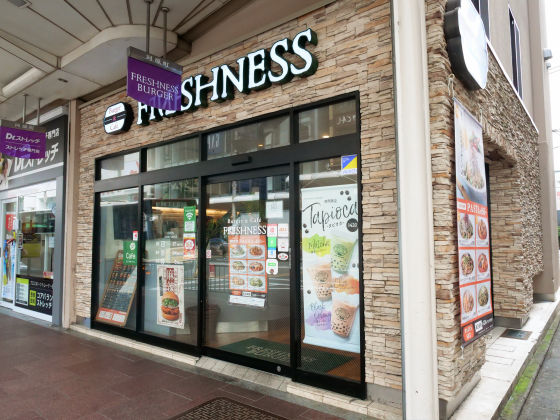 Photos of Mao chicken burger were placed at the counter of the shop. Since it is possible to chase after the 50 yen plus, I will try to masashi with the 100 yen plus this time.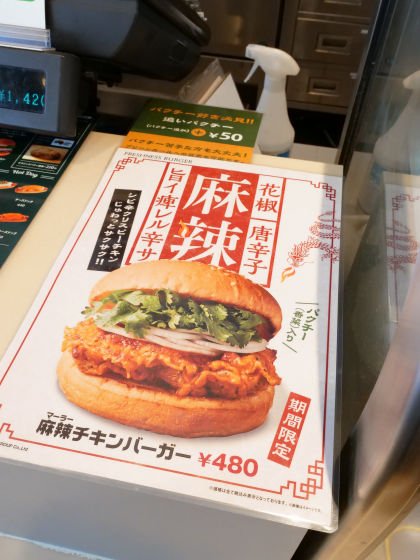 I ordered 'Tapioca Chai Milk Tea' and 'Tapioca Matcha Milk Tea', which started from the same day, and I received only the drink first.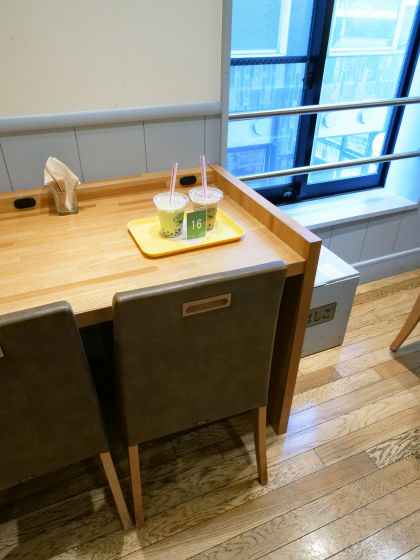 And in about 10 minutes to wait, Mao chicken burger arrives. There was only Pakuchimashi, and Pakchi jumped out of the buns, and he responded well to the expectation of Pakchi lovers who would feel sad looking at the decoration-like Pakchi.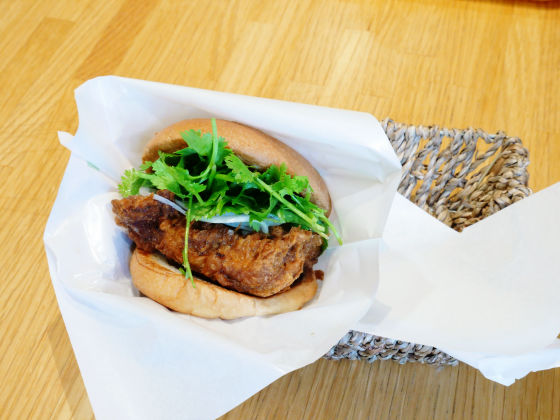 It is such a size when it aligns with iPhone SE of 123.8mm in total length. The volume of Pakchi is also great, but the presence of Krispeechkin is great.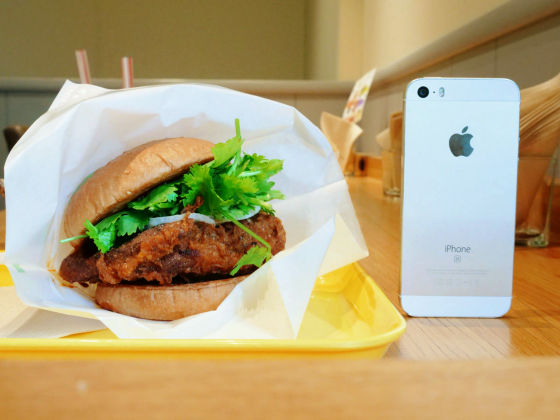 When I take off the buns, there are plenty of red sauces that seem hot.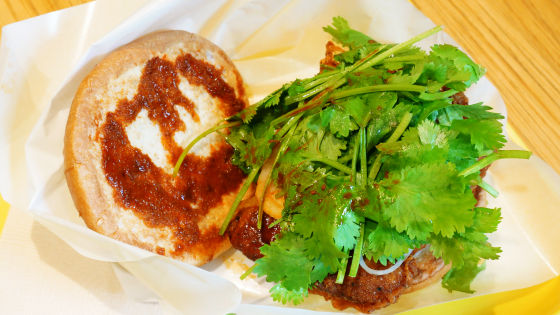 A slice of onion was hiding under Pakuti.



The volume is enough for Krispeechkin to pop out when holding it with one hand.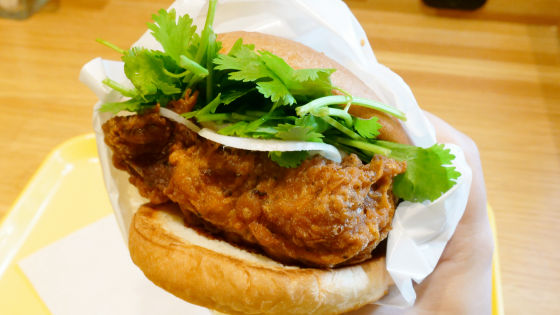 When I try to eat it, I order it and then fried it, which makes me want to express "Zakuzaku," "Crisp," and "Plipari" rather than crispy, and chicken is still as juicy as this. Completeness is high even as a single item. The sweet potato sauce is modest in its so-called chili pepper, but you can see that it has plenty of flower buds, as the tongue and brain come loose. The amount of puffies should be quite large because I ordered from pacchi maschi, but the impact of chicken and sauce is so strong that my mouth will not become pacchi in one's mouth, rather if you like puffy 'It is good with this balance I was thinking '...'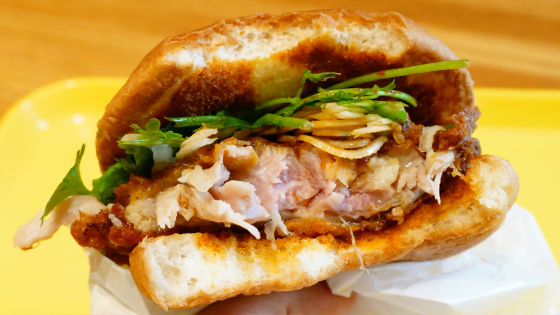 It should be noted that the regular version of Mao Chicken Burger looks like this.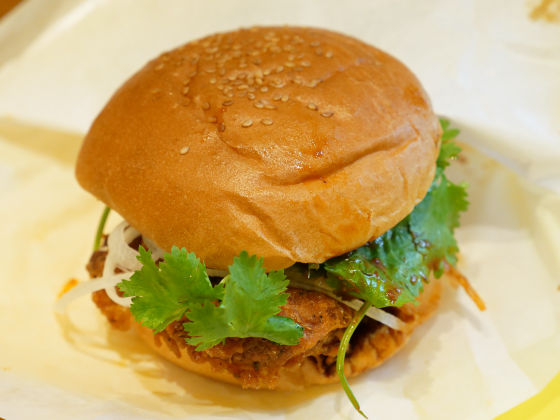 This is how I tried to open the buns. The amount of pakuchi that you can see sliced onion.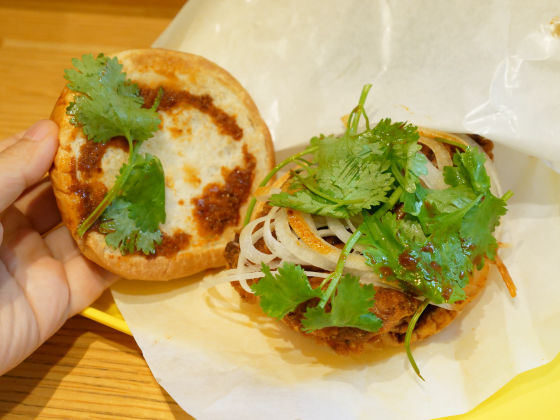 Since the basic composition is the same, the texture of the crispy skin and the juicyness of the chicken appear on the entire surface, fulfilling the feeling of 'I want to eat well!' As there is less puffy, the source comes in direct contact with the tongue, and the degree of squeezing is slightly higher. It is an exciting burger that stimulates the appetite, but the impact of the chicken and sauce is so strong that if you like Packy it is a totally ant impression without losing the balance of the taste even with the Packy. In addition, it is also possible to change it to green curl free of charge.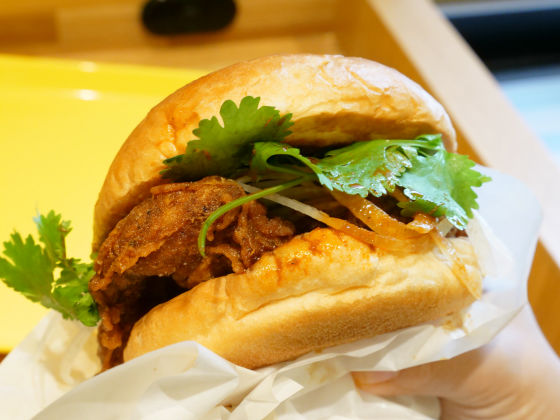 I will drink two kinds of tapioca drink when my mouth has become cold. The height is this much.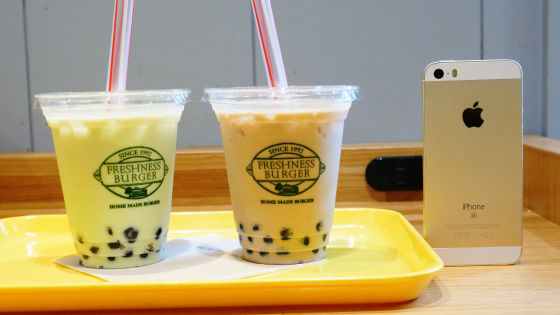 There are plenty of black tapioca grains in the bottom.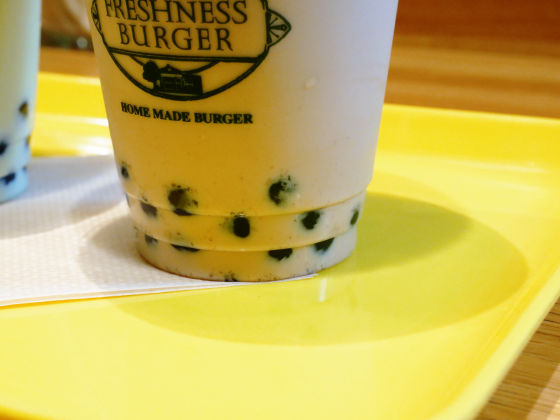 First of all, when I drank from Tapioca Chai milk tea, the spiced chai is quite sweet. If you drink it in a place where your tongue is broken, your mouth will be cleaned. Large-grained tapioca has a sticky texture and is good as a dessert.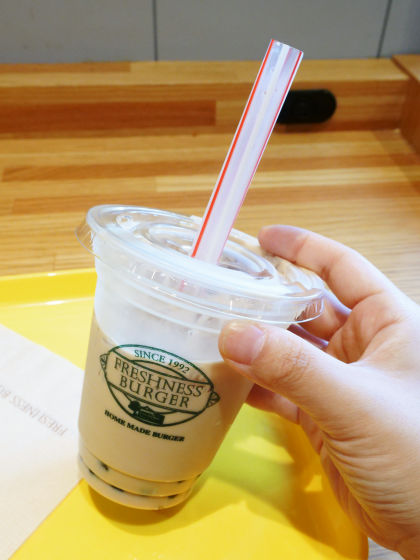 Tapioca When I also drink green tea milk tea ...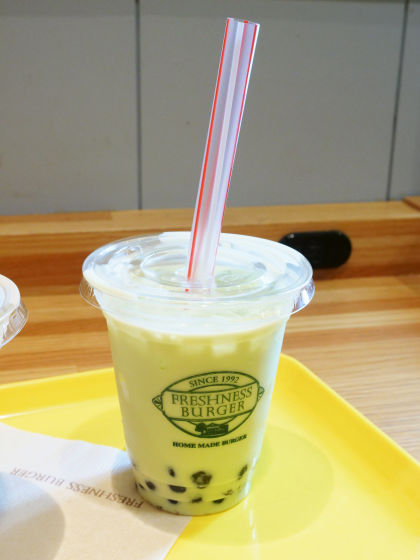 The sweetness was rather modest and clean than the chai milk tea, probably because of the bittersweetness of the green tea. It's also perfect for dessert, as the milk is strong and chilled.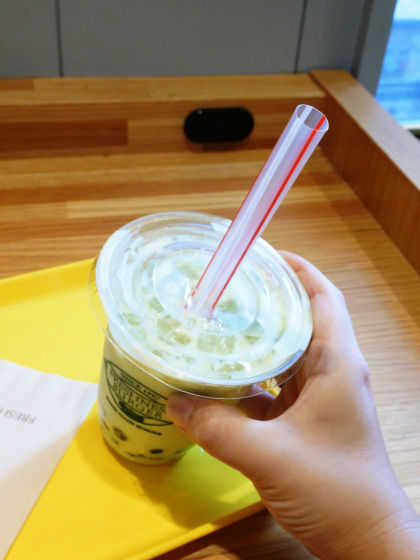 In addition, Mabuchi chicken burger is tax-included 480 yen alone and chasing pakuchi from plus 50 yen. Tapioca Chai milk tea and Tapioca green tea milk tea are tax-included 420 yen.