Pokemon announces new game jointly developed with Chinese Tencent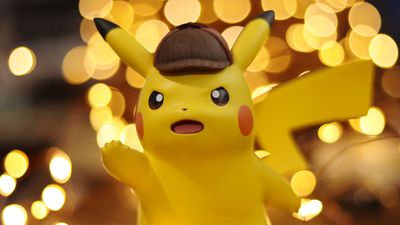 by
Carolina Castilla Arias
The game company
Tencent, the
world's largest sales company, announced that it is jointly developing new games with Pokemon.
Tenmi Yoho Kaenen, a new joint project
https://m.weibo.cn/detail/4396915061563565
Tencent partners with the Pokémon Company to develop new games | VentureBeat
https://venturebeat.com/2019/07/22/tencent-partners-with-the-pokemon-company-to-develop-new-games/
Tencent announced on July 22, 2019, with the official account of miniblog service
Weibo in
China, 'TiMi Studio Group will develop a new game in collaboration with Pokemon Co., Ltd.'. TiMi Studio Group is a game development studio under Tencent.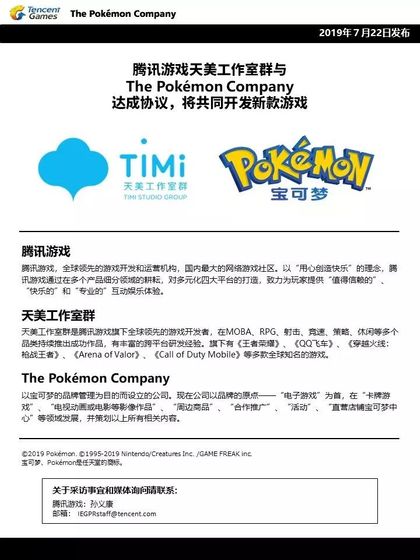 The details of the game title, release date, platform, etc. are unknown at the time of writing, but TiMi Studio Group is involved in the development of ' Call of Duty Mobile ' for FPS for mobile, which was announced in March 2019. Therefore , it is expected that the new Pokemon game will be a game for mobile phones as well.

On the other hand, Nintendo to fit under the umbrella of the Pokémon Company in April 2019. 'We are working jointly for the launch in China of Tencent Inc. and Nintendo Switch' (PDF file) to announce and, this time It is said that the new Pokemon game announced is likely to become the game software for Nintendo Switch to be developed in China in the future.