Netflix announces plans for a cheaper membership plan than the existing 800 yen monthly fee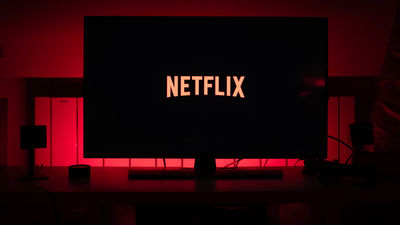 by
Thibault Penin
Netflix, a streaming service, offers
three usage plans:
800 yen, 1200 yen and 1800 yen per month, but announced that it would offer cheaper membership plans in growing markets such as India to attract more users. You are
Netflix will roll out a lower-priced subscription plan in India | TechCrunch
https://techcrunch.com/2019/07/17/netflix-lower-price-india-plan/
According to Netflix's
second quarter 2019 earnings report
, the number of new members of the service has increased by 2.7 million, but this is far less than the '5 million' figure initially predicted in 2019 That's right.
So, Netflix has announced that it aims to gain more users in growth markets such as India by making the usage plan of 800 yen per month even cheaper. This new usage plan will be available in India in the third quarter of 2019. According to a third-party survey, Netflix is only able to earn less than 2 million members in India, and increasing it will be an immediate issue.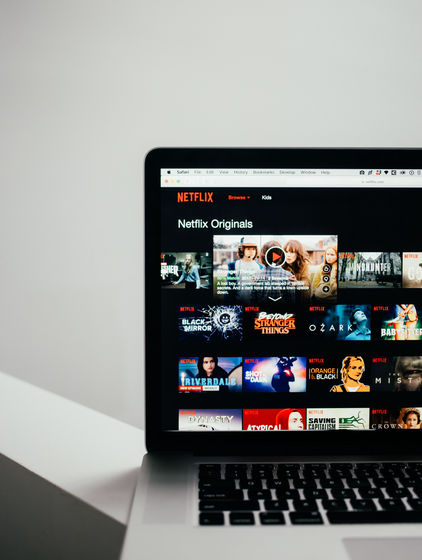 by
Charles PH
Netflix has already been
testing
lower-priced membership plans in several markets in India and Asia from the end of 2018. The tested plan is that only one mobile device can use Netflix, and the video resolution is up to 480p, and the monthly fee is $ 4 (about 430 yen). Also, during the test, Netflix was trying out an option to offer weekly membership plans instead of monthly membership plans.
About Netflix's Q2 2019 Q2 FY02 results report, plans for low-cost plans to be deployed in India 'After several months of testing, we target low-priced mobile devices in India to complement existing plans Decided to offer a plan, which will be offered from the third quarter of 2019, will bring more people to India to Netflix, low pay TV
ARPU
($ 5: less than about 540 yen) It will be an effective way to further expand our business in the Indian market. "
Netflix has not revealed how much this offer will be available on a monthly basis, nor does it have any idea of whether it will be implemented in other markets. Foreign media TechCrunch has asked Netflix for a new bargain plan for the Indian market, but it has not been answered.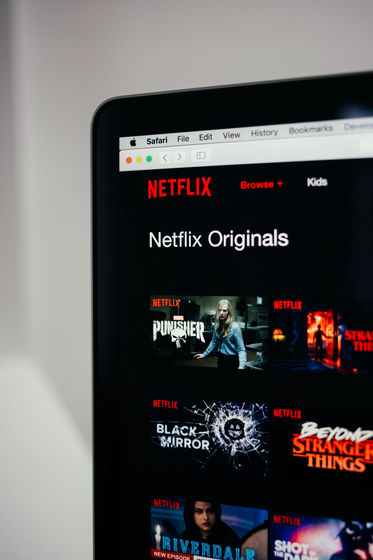 by Charles PH

It is very difficult to sell entertainment services in India, where the GDP per capita is less than $ 2000. Many of the top performing companies in India offer products and services at very low prices. Music streaming service Spotify is also offering users free of charge in the Indian market, and a premium plan with high quality music playback is also available at a low price of 119 rupees (about 190 yen) per month.

But that doesn't mean there is no success. Disney's own streaming service, Hotstar, offers 80% of the content for free, and as a result, it has successfully attracted over 300 million active users each month. According to the survey report, the total number of Internet users in India is about 500 million, which indicates that quite a lot of users use Hotstar. The ad will be displayed on the free plan offered by Hotstar, but it will cost 999 rupees (about 1600 yen) a year to hide this ad.

Hotstar-Watch TV Shows, Movies, Live Cricket Matches & News Online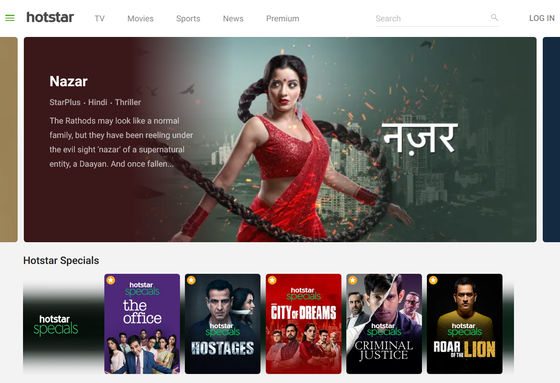 Netflix has announced that it will offer cheaper plans in India, but in many parts of the world we are raising offer plans, and in January 2019 we have raised prices by up to 18% in the United States.

Netflix is determined to account for 10% of TV viewing, while price increases are inevitable for users-GIGAZINE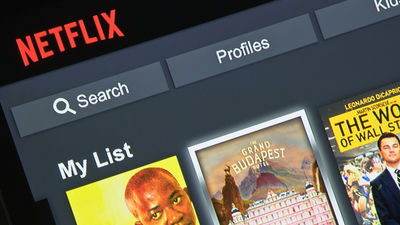 Netflix CEO Reid Hastings said that India is a market that can also attract 100 million new users, and is looking forward to future expansion in the Indian market.