Original new anime 'BNA BNA-A' drawn by TRIGGER to draw a monster combination decided to be produced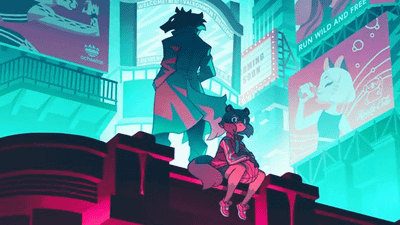 The decision to produce the latest work ' BNA B.
NAA
' of the animation studio '
TRIGGER' (trigger)
whose movie '
Promare
', which mobilized more than 500,000, has been a big hit was announced at
Anime Expo 2019
held in Los Angeles .
'BNA BNA' official site
http://bna-anime.com
The first key visual released with the production announcement of the work. Behind the neon-lit cityscape, a silhouette of a cape-like man in a coat and a girl who sat with a basketball on his knees are drawn. The girl's name is Michiru, which has animal-like ears and tails, and a billboard in the back has lined advertising illustrations that use anthropomorphic animals.


It is Yoshinari who oversees this work. Active in the 1995 Neon Genesis Evangelion broadcast as the core of his work. He made his directorial debut in the short film " Little Witch Academia " of anime Mirai 2013 , and has sent out related works with the movie " Little Witch Academia Magical Parade " (2015) and the TV anime " Little Witch Academia " (2017).

It is Kazuki Nakajima who acts as a script. He is also known as a ' Theatrical Company ☆ New Sense Line ' Seated Writer and works on the screenplay business of animation, TRIGGER works ' Tengen Breakthrough Glen Lagan ' (Series Composition / 2007), ' Kill La Kill ' (Original / Screenplay / 2013), In charge of ' Promea ' (script / 2019).

This 'director-Yoshinari & Screenplay-Nakajima Kazuki' tag is the first combination, so it is interesting to see what kind of works are produced. There is a notation of 'BRAND NEW ANIMAL' in the logo, and since this abbreviation is like 'BNA', may we expect a monster animation that has never been seen so far ....

In addition, broadcasting is planned in 2020, '+ Ultra' frame of Fuji TV series.

◆ 'BNA BNA' works information
Director: Yoshinari You
Screenplay: Nakajima Kazuki
Animation production: TRIGGER
Broadcast information: scheduled to be broadcast on 2020 Fuji TV + Ultra
Official site: bna-anime.com
© 2020 BNA BNA Production Committee


in Anime, Posted by logc_nt